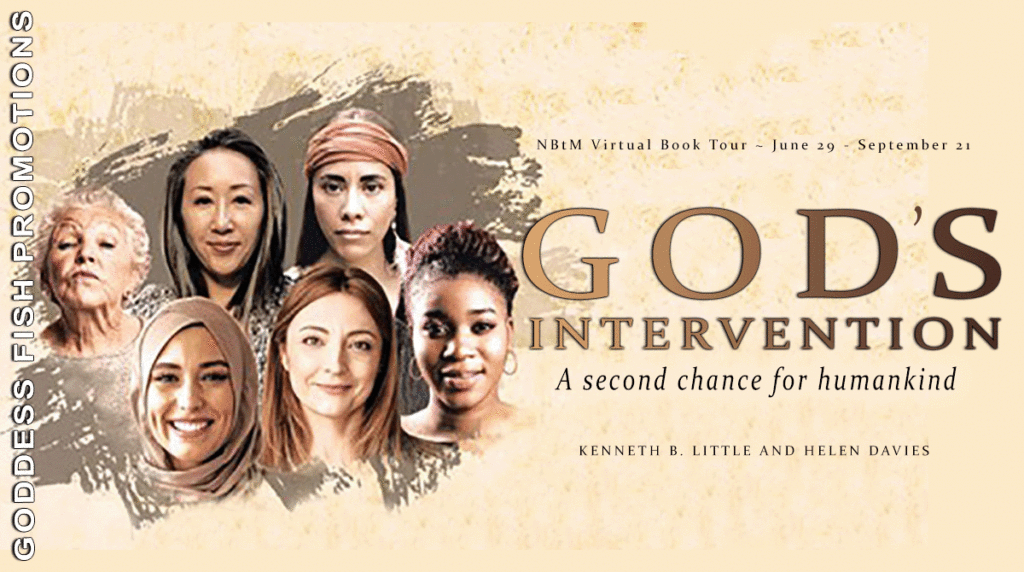 This post is part of a virtual book tour organized by Goddess Fish Promotions. Kenneth B. Little and Helen Davies will be awarding a $15 Amazon or Barnes and Noble GC to a randomly drawn winner via rafflecopter during the tour. Click on the tour banner to see the other stops on the tour.
What would you tell a new author?
I have just written my own first novel and it was quite a learning experience.
Before I scare the heck out of you aspiring authors, let me assure you that writing and publishing a book is extremely gratifying. Long after you are gone, people will read and enjoy your creation.
Now for my free fatherly advice…
1) You should have access to a steady flow of funds for at least 12-18 months, depending upon the scope and scale of your first book. If you are forever cold and hungry, you might feel quite creative but it will be hard to stay focused on the task.
2) Writing the first draft of your book will hopefully be fun and engaging. Going back over the entire manuscript to edit and revise the book 2-3 times is a tedious and agonizing process. Be prepared and commit to the pain!
3) As brilliant as most of us are in our own eyes, having dedicated access to one or more helpful editors will result in a much better book. Even if you have wonderful and talented family and friends, you should set aside funds for a professional review at the end of the process.
4) Don't assume that a major publishing company will have any interest in your first book unless you are related to the owner or a senior manager.
5) Once you have published the book you will have to be the driving force in promoting sales. Your self-publishing company can help you for a fee, but you must do the work. Strong social media skills will help a lot but you must also beat the pavement to get into local retail outlets. This endeavor will keep you busy for years.
6) If your goal is to ultimately earn living writing books, you should consider writing a series so success from the first book will create a market for the second and future books.
I began writing my first book after I retired. I highly recommend this to seniors who still feel that they have a lot to contribute. You will never be bored!
Humans are on the brink of disaster…

In the United States, President Samuel Cummings has taken the reins of a deeply divided country at a time when nuclear, chemical, biological and cyberthreats loom.

Things look bleak until God's emissary Sarah, a composite of 40 million female souls from Heaven, arrives on Earth with the message that God is intervening in human affairs to save the human race from itself. God, she explains, is the life force of the universe, the only intelligent form of energy. People who help others grow their own life force will join God in Heaven. However, many humans are more inclined toward hatred, intolerance and greed and so God is intervening to course-correct them.

The first thing Sarah does is to announce God's edict of 'thou shalt not kill' to the world. Anyone who tries to kill another person—or who enables someone to do so—will die instead. As commander-in-chief, Cummings must call back his military troops or risk his life. He must then deal with both the fallout and benefits of the dissolution of America's military-industrial
complex.

Sarah's mission is to establish a new world order that is kinder, better and united. As she guides the world through this evolution, President Cummings begins to notice a depth in his own soul that makes him both a better man and a better leader.

Sarah remains on Earth for one year to help the world come together, and leaves behind a legacy of hope—a second chance for humankind.
Enjoy an Excerpt
It was 9:02 p.m. on a Friday evening in late April, and American President Samuel Cummings sat alone in the Oval Office. He was tired. He had been watching the progress of the North Koreans with horror as they launched their first military satellite into space, and as usual, he was brooding about the state of the world, the events that had led up to this moment, and the jeopardy that his country was currently facing.
Cummings was awaiting the arrival of his Chief of Staff, Bradley Northrup. It was customary for them to meet on Friday evenings for a weekly 'round-up', a discussion of the past week's events, so they could plan for the upcoming week. Northrup was running a little late, and President Cummings did his best not to be annoyed. However, he was getting hungry, and he wished he was in the White House living quarters, having dinner with the First Lady, his wife, Lorena.
He stared at his briefing notes, scanning them for the latest policy to do with North Korea, and then rubbed his eyes with fatigue. When he focused again on the paper he held in his hands, he was surprised to note the glaring whiteness of it. It suddenly seemed much brighter than normal, and the words appeared to swim nonsensically on the page. He blinked a couple of times, wondering if his eyes were playing tricks on him, and made a mental note to book an appointment with his optometrist. Then he shook the paper and tried once more to focus on the typed text, but it was no use; The letters started moving again, appearing disturbingly three-dimensional, almost as if they were going to jump off the page. He frowned, thinking, I'm tired . . . where is that damn Northrup?
Then suddenly, an unearthly light, so bright he had to shut his eyes, filled the room. It's finally happened, he thought in shock. The Russians have nuked us. But there was no explosion, and when he opened them, he was clearly still alive. He was also beyond startled to see a woman standing in front of his desk.
About the Author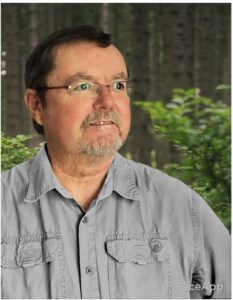 Kenneth B. Little is a 72-year-old retired business executive who is unhappy about how the state of the world has deteriorated during his lifetime.
The human population has ballooned from one billion to nearly eight billion, and people have moved off the land into massive cities where they have no ability to survive on their own. Instead, we rely on massive electrical grids energized by power plants largely burning fossil fuel; we've developed industrial complexes and global transportation systems that also rely on fossil fuel; we've created corporate farms that promote animal cruelty and destroy the soil by overusing chemicals; we've decimated our ocean marine life by dragging the ocean floor; we've created plastics that pollute land, rivers, lakes and oceans; and, of course, we've created nuclear, chemical, biological and cyber weapons that are now in the hands of unstable countries and terrorist organizations.
In short, we are racing headlong into a series of mass extinction events.
At seventy-two, Ken felt motivated to try to create a better world for his grandchildren by writing a fiction book full of non-fiction ideas that could potentially correct many of the world's problems. Realizing that the only two avenues toward this were themes of divine intervention or mass extinction, he chose divine intervention as the solution, creating a scenario where God could step in to save humankind.
Ken wrote his initial manuscript during the Covid-19 lockdown, a 70,000-word overview that his wife told him read like a textbook. Deciding to see professional help, he engaged Tellwell Publishing to do a critical edit, which was performed by Tellwell editor Helen Davies.
Helen was intrigued by the storyline but, like Ken's wife, felt it needed a lot of work to develop the characters and make it more engaging. With Tellwell's blessing, Ken then contracted Helen to do just that. Thus began a most unusual and successful collaboration!
Says Ken:
Helen and I are completely different people. She is a writer, musician, and farmer. I am the grumpy old man who watches European business news when I get up at 3:00 a.m. We live as far apart as possible in Canada. She lives in Victoria on the West Coast, and I live in Fredericton on the East Coast. We have never met, yet we talked for nearly two hours on our first phone conversation. Usually, I never talk for more than five minutes with anybody on the phone. What unites us is that we share a passion for this story, and for the idea of a better, more united world.
During the writing process, Helen routinely sent me edited chapters, one at a time, always with the tagline, "I hope you like it." I like it very much; the story I wrote that sounded like a textbook now brings tears to my eyes.
God's Intervention: A Second Chance for Humankind is a story of hope.
We hope you like it.
Kenneth B. Little and Helen Davies
Website | Goodreads
Buy the book at Amazon, Amazon CA, Indigo Chapters, Barnes and Noble, Smashwords, Book Depository, Booktopia, Walmart, or Waterstones.