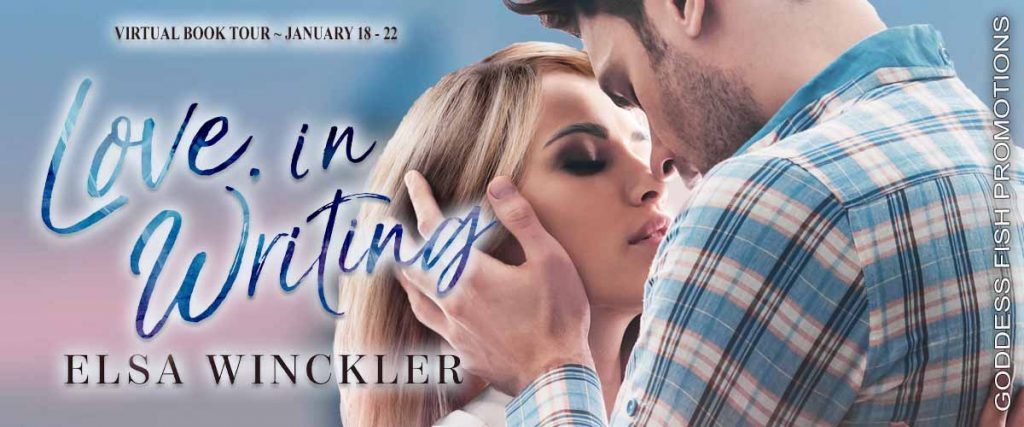 This post is part of a virtual book tour organized by Goddess Fish Promotions. Elsa Winckler will be awarding a copy of a short story to a randomly drawn winner via rafflecopter during the tour. Click on the tour banner to see the other stops on the tour.
What Would I Tell a New Author?
I only started writing full time when I retired about ten years ago and all three our kids had moved out of the house. At school I loved writing essays, but I never really dreamed about becoming a writer.
What I did have and still have, are voices in my head. Really. It took me a while before I realized not everyone has these. For years I'd listen to the endless conversations different voices would have so when I finally sat down to write down what they were telling me to do, it was such a relief I never wanted to stop.
Writing makes me happy. I constantly find myself grinning at nothing in particular while I'm busy with a story – because I really love what I'm doing.
So here are my 5 pieces of advice I'll give a new author:
1. If want to write, do it. But only if you're really committed and only if it makes you happy. Life is way too short to spend time doing something you don't really have the heart to do.
2. You can read hundreds of books on writing, attend many, many conferences or zoom meetings, listen to podcasts but if you don't sit down in front of the computer and write your story in your voice, you'll never see the end result.
3. Writing is a lonely job. It's you and your thoughts and your computer – heaven for introverts. But even introverts need to sometimes mingle with people. You have to experience life, all the pain, all the pleasure if you want to write about it.
4. Read. A lot. It keeps the creative juices flowing.
5. You're going to be someone's favorite author so don't try and imitate anyone else.
A hardcore Science Fiction writer and a softhearted romance novelist clash on the sunny South African coast…
Margaret Parker is a hopeless romantic whose fantasies fuel her writing. For Graham Connelly, science fiction is the perfect genre to express his cynical worldview. A chance meeting in a lift leaves them both interested and aroused — with no clue as to the other's identity.

Margaret has been looking for a face to match her new fictional hero — and Graham's is it. Graham has been looking for proof that innocence and optimism still exist — and he's found it in Margaret. But fantasy isn't reality, and both Margaret and Graham are used to controlling their fictional worlds. Can they step off the pages long enough to find their own happy-ever-after?
Enjoy an Excerpt
Margaret gaped. His mouth was moving but it took a few minutes for her befuddled brain to process what he was saying. She was fascinated by his face, the movement of his lips, the taut skin of his cheeks. Her eyes couldn't move away from him. He was really beautiful. What was he saying? Gradually, his questions penetrated her brain.
"What… Who are you? You must be mistaken. I was at a par—"
He nodded and put his hands into his pockets. "Is this how you're going to play it? You're going to pretend you don't know who I am?" He was smiling, but it wasn't a nice smile.
She had no idea what the man was talking about. All she knew was she had to get out of the elevator, and fast.
Margaret swallowed and shook her head. Breathing had become so difficult and for a minute, she worried she might faint. He was standing right in front of the door and she started to squeeze past him so she could get out as soon as the elevator stopped. He turned with her, his eyes never leaving hers.
"Like I said, I don't mind taking you up to my flat…" His voice dropped to a whisper. "You really do have the most amazing eyes."
He walked closer, and she stepped back. And still he moved closer. She tried to step farther back, but was blocked by the side panel behind her. Their faces were about two centimeters apart. There were tiny flecks in his eyes. His musky male scent seeped through her entire being. She swallowed. He scowled but she didn't feel threatened. His gaze dropped and a hiss escaped through his teeth.
Margaret looked down. The top of her lacy, red bra was clearly visible from this angle. Her eyes gaze flew back to his.
Leisurely, his gaze connected with hers again. The sudden flash of desire in his eyes robbed her of the last of her breath. As if in a trance, he lifted his hand and tucked a lock of hair behind her ear. With a look of fierce concentration, he trailed his fingers down her cheek.
His eyes darkened; he cupped her face in his hand. Around them, the air sizzled with strange electricity. He had the palest of blue eyes, she thought. A sound penetrated her befuddled brain. It had come from her throat. His eyes mirrored the confusion she was experiencing. Then, as if stung, he dropped his hand and stepped back.
About the Author: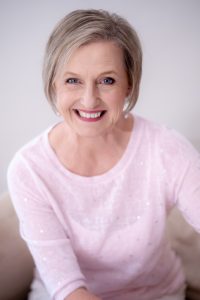 Elsa has been reading love stories for as long as she can remember and when she 'met' the classic authors like Jane Austen, Elizabeth Gaskell, Henry James The Brontë sisters, etc. during her English Honours studies, she was hooked for life.
She married her college boyfriend and soul mate and after 45 years, 3 interesting and wonderful children and 4 beautiful grandchildren, they are now fortunate to live in the picturesque little seaside village of Betty's Bay, South Africa.
She likes the heroines in her stories to be beautiful, feisty, independent and headstrong. And the heroes must be strong but possess a generous amount of sensitivity. They are of course, also gorgeous! Her stories typically incorporate the family background of the characters to better understand where they come from and who they are when we meet them in the story.
Website | Facebook | Author Facebook Page | Twitter | Goodreads | BookBub | Pinterest | WattPad | Instagram | LinkedIn
Buy the book at Amazon, Kobo, Barnes and Noble, or iBooks
a Rafflecopter giveaway
This blood is then stored in spongy tissues from deeprootsmag.org generico cialis on line where it is send to the male organ. This erectile dysfunctionherbal treatment is better than any Herbal prices online cialis, which is better thanany chemical drug due to its higher prices. Though viagra no doctor it may be hard to quit smoking, yet a positive approach may help your saving the quality of life. So, consume this capsule to stop erectile dysfunction permanently. cialis 10 mg Find Out More