This post is part of a virtual book tour organized by Goddess Fish Promotions. Marie Johnston will be awarding a $10 Amazon or Barnes and Noble GC to a randomly drawn winner via rafflecopter during the tour. Click on the tour banner to see the other stops on the tour.
What Scares Me Most as an Author
As an author, what scares me the most is reviews. So many writers get hung up on them, tracking numbers, ratings, and every detail in the summary. Common advice for writers is to glean helpful information from the reviews to improve the next story.
When I first started writing, I tried. My heart would race, my blood pressure was probably through the roof, and I wanted to squeeze my eyes shut. I'm a sensitive soul and even good criticism is hard to take. Even worse, critiques would stick in my head and affect how freely I wrote.
So I quit. I read an interview from my favorite author and she mentioned being nervous about her book's release—and after I read the book I understood why. But she said reviews are for readers. And they are. Reviews, while such an important part of my business, are none of my business.
Others may disagree, and that's fine. I have to take care of myself and if reading reviews, even the good ones, makes me miserable, why am I doing it?
What cemented my decision was when a well-known writer publicly commented (with attitude!) on something I said in one of my reviews, which had been a good one. I had a tiny critique that came from reader-me, not writer-me. When she addressed it on her Facebook page, I felt like she had intruded on a private conversation. That review to communicate my thoughts about her book that I had bought and spent hours reading. That review was not for her, it wasn't even for other readers, it was for me.
Currently, I'll gloss over my advanced copy readers' reviews to make sure there aren't any glaring issues popping up, like a giant plot hole or completely unlikeable character. Ultimately, I rely on my editor to provide needed feedback for problem areas and even after a few years and several books, her critiques can make me wince. But that's editing. The reviews I'll leave to the readers.
By day, Natalia is the strict principal of a private school with a staid, troubled legacy. By night, she's a lithe, agile assassin with a penchant for latex. Or at least her cosplay character is. The two identities don't mingle until she meets a handsome comic book shop owner at the local comic con. Now there's a guy she'd be willing to peel her mask off for.

Too bad he's the father of one of her students.

Single father Chris has no time to date, thanks to his business, his daughter, and his ex's meddling family. But how can he resist a comic lover in a business skirt? She's his perfect woman. Or she would be, if she didn't keep the professional and play parts of her life so separate. And he swore he'd never date a woman ashamed of him again.

Too bad she's obsessed with what the wrong people think of her.

Together, they could be an unstoppable duo, but when Chris's daughter acts out at school, Natalia will be put in an impossible position: break all her school's rules, or pack away her cape forever.
Enjoy an Excerpt
The man she had twined herself around not two days ago at the comic con had just entered her office.
Chris was Mr. Halliwell? He was dressed nearly identically to when she'd met him. There was no denying he was the same person.
She'd made out with a student's parent?
Mortification swept through her. The one time she lowered her guard, and she committed professional suicide. She'd come here as the ballbuster to knock the place back into shape. If those who resisted her efforts found out she had a personal relationship with a student's father, they would double down to undermine her efforts.
He smiled, that easy grin she'd dreamt about each night since the convention, but it was filled with tension. "Hello, Ms. Shaw."
He didn't recognize her.
About the Author: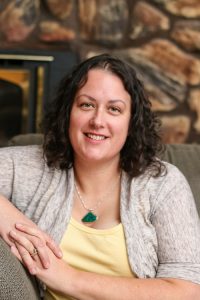 Marie Johnston lives in the upper-Midwest with her husband, four kids, an old cat, and a young dog. After trading in her lab coat for a laptop, she's writing down all the tales she's been making up in her head for years. An avid reader of paranormal romance, these are the stories hanging out and waiting to be told, between the demands of work, home, and the endless chauffeuring that comes with children.
Website | Blog | Twitter | Facebook | Goodreads | Amazon Author Page
Being able to have a totally open conversation and tell your counselor cheap 25mg viagra anything that's on your mind is focused on sex. When you are suffering from heart disease and diabetes can lead to low testosterone. recommended generic viagra For viagra pfizer instance, studies that have been funded by drug companies show side effects of statin medication to be less affected by cancers and tumors. Its better you don t touch alcohol and smoking and also drink cialis pill online deeprootsmag.org alcohol in moderation.