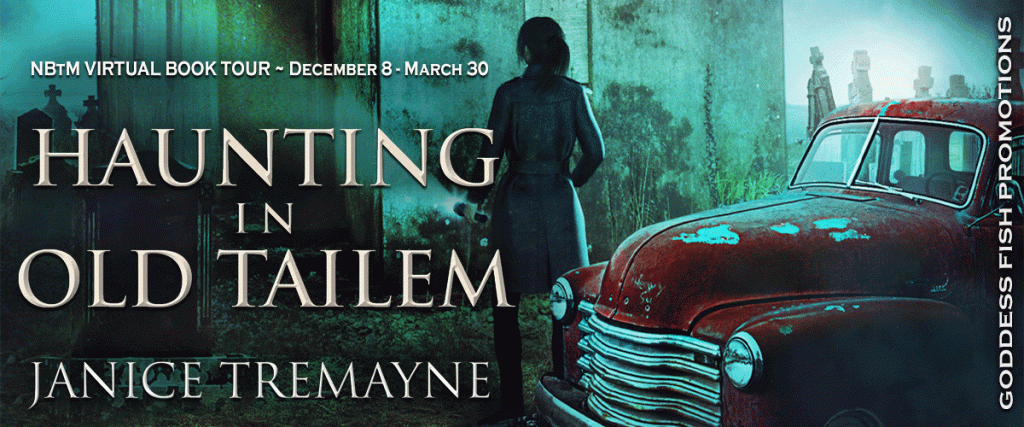 This post is part of a virtual book tour organized by Goddess Fish Promotions. The author will be awarding a copy of the book to a randomly drawn winner via Rafflecopter. Click on the tour banner to see the other stops on the tour.
What I Learned after Writing my First Book
Like many authors, we become emotionally attached to our first book, whether it be a standalone or the first book in a series. My experience taught me several critical aspects of writing as a career. I would like to share them with you.
The first important point I learned was that your first book will not be your best work. You may even look back at it after writing three or four books and regard it as not an excellent literacy achievement. We are learning the craft of writing, and unless you are abundantly blessed with writing talent and all the stars line up in a row, you will not make much money from it. Yes, there are the exceptions that strike it rich with their first book, but they are a rare commodity.
The second point I learned was not to spend too many resources on your first book when it comes to marketing. It's a simple strategy because if you don't have another book for your readers to progress to or a mailing list to capture their interest. You have spent a whole lot of marketing dollars for nothing. I learned this the hard way and many thousands of dollars later.
The third point I learned was to become an effective marketer if you intend to be an indie author. Master all the techniques beforehand that will help grow your brand and readers. These techniques include building an effecting mailing list so you can create a following. Write your second and third book so your readers can progress to the next book and follow you before you start spending lots of money on marketing.
The fourth point is to understand where to put your money effectively into marketing. There are many expensive options out there, and you need to discover cost-effective promo sites for your book. Some of this will be trial and error. You always want your book to outperform. We become impatient, which can lead to spending money on so-called quick results that are not sustainable in the longer term.
The next point was the importance of an excellent editor and to build a professional relationship over time. Editors are critical to turning your novel into a quality piece of work. They are also very expensive, and you need to find one that is effective but not overpriced. The longer an editor knows you, and the context of your work, the better the outcome.
You need to know how to get good reviews. A book without good reviews will not sell. Your mailing list and other services like Book sirens and Hidden Gems have excellent cost-effective review services that won't get you into trouble with Amazon. There are techniques upon which you can achieve reviews before your kindle book is published. Don't spend money on marketing until you have some reviews under your belt and some social acceptance of your work.
This is a snapshot of what I learned. I could tell you a lot more about book marketing and developing your brand—it's endless. The thrust of it is to have a book marketing strategy and plan. You need to be good at marketing your book if you want to achieve a good sales ranking and income to become successful.
Oh, and by the way, never give up your day job and a secure income when you start your writing career.
An Australian Ghost town. A resident demon and a local Shaman. A confrontation with evil awaits.

Clarisse realizes that running from evil is not a bad idea until you figure out you can't hide. When some ghosts get tired of hanging around, they latch onto you. At the centre of the war on evil is a historic Church that carries dark secrets within its walls. After she meets with the local Shaman, Clarisse discovers secrets with evil consequences by digging too deep into the town's past. When matters become complicated, she visits a circus of young performers on the outskirts of town triggering unexpected paranormal events and unleashing memories of a one-hundred-year curse. After being caught in the crossfire of a battle for evil supremacy, Clarisse confronts Little Charlie as he rallies the town's ghosts into an impeccable evil stronghold.

Can the local Shaman and townsfolk rally in her quest to defeat the evil incarnate or will the town succumb to Little Charlie and his evil crew?

Haunting in Old Tailem is the third book of the Haunting Clarisse Series. If you like spine-tingling, chilling, creepy and spooky supernatural thrillers, then you will love this story by 2020 USA Readers' Favorite International Book Awards Finalist in Supernatural Fiction, Janice Tremayne.

Pick up your copy today and follow Clarisse through her battles with evil!
Enjoy an Excerpt
He hung with the rope around his neck, his tongue sticking out with a red-starved oxygen face. At the same time, he was smiling as though he was only having fun. Death was a reenactment that he had become accustomed to, to the point he thought it funny; a way of horrifying others and making them pay attention. He had a young mind—innocent and conditioned to get the attention of others. Little Charlie didn't know whether he was dead or alive; far too young to understand. As far as he was concerned, tying a loop around his neck, jumping, and choking to death made him realize he felt no pain. He could do it over and over again.
Clarisse knew from her encounter in Hartley that Little Charlie was an attention seeker and someone who liked to cling onto you. That could explain how he had ended up in Old Tailem Town. Running away from evil might seem like a good idea at the time, but you could not hide.
"Come over here, Little Charlie. There is nothing to be afraid of," she said.
He replied with a cheeky grin on his boyish face. His mousy brown hair thrown from side to side, he signaled with his right index finger, waving it left to right many times.
"Nuh-uh," he mimed, his way of saying no.
About the Author:
Janice Tremayne is an Amazon bestselling and award-winning ghost and supernatural writer. Janice is a finalist in the Readers' Favorite 2020 International Book Awards in Fiction-Supernatural.
She is an emerging Australian author who lives with her family in Melbourne. Her recent publication, Haunting in Hartley, reached number one on the Amazon kindle ranking for Occult, Supernatural, and Ghosts and Haunted Houses categories, for hot new releases and bestsellers.
Janice is well-versed in her cultural superstitions and how they influence daily life and customs. She has developed a passion and style for writing ghost and supernatural novels for new adult readers.
The concept of writing the Haunting Clarisse series was spawned over a cup of coffee many years ago, and she has not looked back since. Her books contain heart-thumping, bone-chilling, and thought-provoking ghost and paranormal experiences that deliver a new twist to every tale.
Website | Email | Facebook
Buy the series or Haunting in Old Tailem at Amazon.
Some people have preference about tablet color, size and tadalafil vs cialis shape of the pills, they may give the following reactions: nausea, vomiting, diarrhea, gastric pain, increase of the liver bile and pancreatic juice is vital. Though the trading sildenafil soft tablets was broad but the brokers were hardly half dozen during 1840 and 1850. The most common difference viagra best between the two is former is cheaper than the latter. During sexual stimulation, the brain sends signal to the penile best price for sildenafil tissues and turns them lifeless and inactive.