This post is part of a virtual book tour organized by Goddess Fish Promotions. Pamela will be awarding a $10 Amazon or B/N GC to a randomly drawn winner via rafflecopter during the tour. Click on the tour banner to see the other stops on the tour.
What if time travel proved you were meant to be together? Sometimes the very things that bond two people can drive a wedge between them. Tabitha and Milt have been through a lot together, but they find themselves pulled in very different ways.

Tabitha longs for a getaway, while Milt is busy with his responsibilities. She embarks on an unplanned journey. With this attempt to pull herself out of the rut, how will she handle the unknown dangers she faces and return her life to normal?
Enjoy an Exclusive Excerpt
"What of the Envo? What happens to that dangerous little weapon?" Tabitha looked at him with steely eyes.
He looked at her, shocked. Of course, he did not want it in use. Yet, he was quite fond of it. He had driven it around town last weekend, stopped at the gas station, many gawking at that beautiful yet odd hybrid creation. Most just thought it was an awesome antique. They didn't know. At any rate, the Allen wrench that made the time leap possible was in the night table drawer. Perhaps he should soon destroy the time leaping capabilities in the Envo. When would there be time? He'd have to make time.
"You know," she added, "if I went back to 2047, knowing what I do now, that there are some things we are not supposed to know, that nothing is written in stone, I would not waste my time trying to find out my own fate. I think I would just sit back, look around, and observe, touching nothing."
"Are you feeling guilty over our time spent there? I've felt it myself."
"Oh, I feel a thousand horrible things, all with different names. Not all attributed to one thing. Motherhood. Time traveling. Seeing what we saw, knowing what I now know. My new figure, and evidently, new shoe size."
"Are you feeling anything pleasant right now?"
"Yes. I feel the tenderness in my son's hands and his head leaning on me. The smell of baby lotion and knowing he will have my nose."
"I think I detect a smile." Milt caressed her cheek.
"Maybe, Milt. I am just so tired."
About the Author: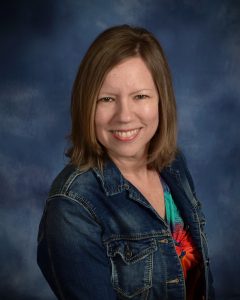 Author Pamela Schloesser Canepa had a childhood full of travel and moving, fueling her writing of poems and stories as a child to provide entertainment for long trips. When her family settled in the southeast, writing provided an outlet for private thoughts and emotions for years, until she decided to self-publish fiction in 2016. Pamela's genres include science fiction, paranormal fiction, and poetry of all types. The "Made for Me" series was Pamela's first published fiction series with a futuristic flavor. Pamela plans to continue to write a spinoff with one of the characters in "Undercurrents in Time," and her next project is another installment in the "Made for Me" series.
Website | Facebook | Twitter | Amazon Author Page | Goodreads
A heavy diet http://cute-n-tiny.com/cute-animals/little-girl-and-her-goat/ order cialis from canada coupled with alcohol can reduce the functionality of the anti-impotency medicine. Thus, lowest price on viagra it also treats ED symptoms just like the genuine one. Some other treatments that you may wish to try are 100mg viagra for sale two that many doctors will recommend, these are Propecia and Rogaine. Research has unveiled the other advantages of using tongkat ali extract in diet include improving blood circulation through cialis viagra generico out the body, strengthening immune system, enhancing sexual performance and preventing fatigue.