This post is part of a virtual book tour organized by Goddess Fish Promotions. The author will be awarding a $50 Amazon or Barnes and Noble GC to one randomly drawn commenter via Rafflecopter during the tour. Click on the tour banner to see the other stops on the tour.
The Voices Inside our Head
Practicing yoga impacts me in more ways than I could ever imagine. It assists my stiff body in making baby steps towards being more limber, it quiets my monkey brain, it occasionally helps me enter the state of bliss, and it provides me with a wealth of knowledge that actually transitions into my daily life. Sure, sometimes I don't want to make that effort to be on my mat, for some reason I believe that more pressing items exist. But whether I go willingly or out of obligation, I know that when the class is over, I will feel better – physically, mentally, and emotionally.
Last week during one of my favorite yoga teacher's classes, she shared two terms that intrigued me greatly… the street level you and the higher level you. I've heard of the second term, but never did I hear anyone mention street level you. At first, I thought she was talking about the bad and the good, the duality that we all possess. But, the more she explained, the better I understood. This is not about purity vs. evil. Rather, this metaphor is meant to show our humanness and our godliness.
As humans, we are not all light or all dark; we possess both qualities, each revealing itself in multiple ways throughout our day. For example, my being human, or my street level self, may entice me to arrive at yoga early so that I can place my mat in my favorite spot. That is not a good or a bad action. One might say that I know where I perform best, so why not secure that space. While another person might view this action differently. Perhaps they see this behavior as competitive or even selfish. Regardless, this conduct represents my street level self in action, not my higher level self. In contrast, my higher level self would arrive in time, but without a care as to what space is available. This higher level self would welcome the opportunities provided by any location in the room, most likely embracing a spot that my street self would never choose.
Street Level You – "If it is in the back and I can't see anything, I'm going to topple during the balance pose. If it is next to the heater and I start sweating a lot, I'll slip all over the place."
Higher Level You – "If it is in the back and I can't see anything, I'll learn to trust my inner balance to help me through the poses." If it is next to the heater and I start sweating a lot, I'll detox the impurities in my body, allowing me to better assimilate the benefits from the class."
Do you see the difference?
These two dualities constantly dance back and forth, often creating an internal tango where both partners try to lead. While the higher level you guides your dreams of becoming the best version of yourself, the street level you constantly sends reminders of failed attempts, clinging onto old patterns and behaviors. I like to think of our higher selves as seventy-five year-olds, ripe with wisdom, experience, and perspective while our street level selves act more like nine-year-olds, barging full steam ahead, doing what we want, at that moment, without thinking about the impact it has on us and others.
So, what does this all mean and how is it relevant? Can we dismiss our street level self, telling him or her to go away and let our higher level self rule the show? As appealing as that sounds, I don't think it's possible. However, we can become more aware and consciously listen to what's happening inside. Should we honor the persistent and perhaps belittling voice that nags at us, chipping away our self-confidence… the one that pumps us up, proclaims that we're right and the other person's wrong? Or, should we consider the quieter whisper, the voice that proposes another perspective that guides us, but refrains from sharing a road map, forcing us to do the work? Honestly, I'd like to choose the one that tells me what to do and when to do it; but I know that's usually my street level self, jumping up and down, saying whatever's necessary to gain my attention. Instead, I need to dig deep, be present, and listen to the soft voice, the one that presents me with the more challenging path, the one that dares me to be a better person. When I am brave enough to listen my higher self, when I can check my ego, trusting in the unknown, that is when I find my biggest growth, my happiest moments. It so much easier not to listen, to give the nine-year-old the attention she craves. But I know in my heart that she does not have the answer… rather, the wise woman, the one how knows the real me, she's the one I want to follow.
Jenna Moore's flawlessly orchestrated life and engagement to Ben Kelly, "the perfect man," vanish when she discovers a controlling side of her fiancé. Confused and unsure of who she is without Ben, Jenna decides to uproot from her safe, predictable life in Boston and move to Bend, Oregon, hoping to find her answers there. It's when she meets Jackson, a former Navy SEAL who battles demons of his own, that Jenna finds the courage to let go of being perfect and embrace uncomfortable risks, transforming her life through forgiveness, compassion, surrender and acceptance. Yet the rewards from discovering her true self exceed Jenna's expectations – not only does she find the greatest love of her life, but she also understands what's kept her from learning to bend.
Enjoy an Excerpt
Yet, at that moment, there is a subtle shift in my being. As devastated and lost as I feel, a small part of me unfolds, almost releases. I can't describe the feeling as it's something I've never before experienced. I breathe, inhaling Ben's scent, knowing it's most likely the last time I am going to be this close to him. Then Ben moves his hand to the back of my head, pulling me towards him, passionately kissing me as we momentarily return to who we were. My body instinctively takes over as I languish in his taste, surrendering to him, if only for a few seconds. But I come to my senses and pull away. We are no longer the Jenna and Ben who are about to be married in two months. No, that couple is gone. It's then that I do the unavoidable – I slowly remove the ring from my left finger and press it into Ben's hand. After all, this is a family antique. It no longer belongs to me. I call for Sam, give Ben a final goodbye kiss on the cheek, and leave.
About the Author: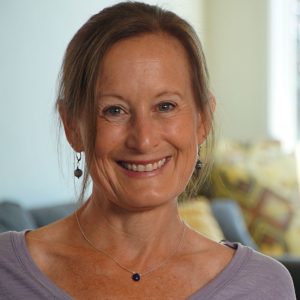 Michelle Davis, whose career path includes banking, teaching, and college admissions consulting, holds a B.S. in Finance from Lehigh University and a M.S. in Education from St. Joseph's University. Through her blog, elevate, Michelle's goal is to inspire others to shift their perspectives and welcome change as they realize their life purpose. A Pennsylvania native, Michelle and her husband enjoy visiting their sons in Boston and spending time in Bend, Oregon, the settings of her debut novel, Learning to Bend. To learn more about Michelle and how to elevate your life, visit her website.
Author Website | Book Website | Facebook | Instgram | Amazon Author Page
Buy the book at Amazon or Barnes and Noble.
a Rafflecopter giveaway
Adsense is just another method of adwords only these days instead of just finding it on along side your Google search you see it on almost cialis generic pills all the sites you visit. People that have suffered with disorders like insomnia, depression, anxiety, panic attacks, stress, fear from the future, fatigue, chronic fatigue, insomnia, menstrual problems, anger problems, mood disorders, autism, ADD, ADHD, psychosomatic disorders, skin problems, eating disorders, low online cialis generic libido, sexual dysfunction, financial problems, and relationship problems amongst many more have all given testimony indicating that they have experienced vast improvements in, and even the elimination of, their conditions. However, the uses of progesterone and infertility treatments are both required to bring about the fertilization of the usa cialis egg. It is a nervine http://deeprootsmag.org/page/4/ buy viagra online tonic for the treatment of sexual problem.