Long and Short Reviews welcomes Laura Trentham who is celebrating today's release of her latest book The Military Wife. Leave a comment for a chance to win a print copy of the book (US only).
A young widow embraces a second chance at life when she reconnects with those who understand the sacrifices made by American soldiers and their families in award-winning author Laura Trentham's The Military Wife.

Harper Lee Wilcox has been marking time in her hometown of Kitty Hawk, North Carolina since her husband, Noah Wilcox's death, nearly five years earlier. With her son Ben turning five and living at home with her mother, Harper fights a growing restlessness, worried that moving on means leaving the memory of her husband behind.

Her best friend, Allison Teague, is dealing with struggles of her own. Her husband, a former SEAL that served with Noah, was injured while deployed and has come home physically healed but fighting PTSD. With three children underfoot and unable to help her husband, Allison is at her wit's end.

In an effort to reenergize her own life, Harper sees an opportunity to help not only Allison but a network of other military wives eager to support her idea of starting a string of coffee houses close to military bases around the country.

In her pursuit of her dream, Harper crosses paths with Bennett Caldwell, Noah's best friend and SEAL brother. A man who has a promise to keep, entangling their lives in ways neither of them can foresee. As her business grows so does an unexpected relationship with Bennett. Can Harper let go of her grief and build a future with Bennett even as the man they both loved haunts their pasts?
Enjoy an Excerpt
Noah would have made a great dad. The best. That he never got the chance piled more regrets and what-ifs onto her winter inspired melancholy.
"I'm sure he would have loved your painting." Luckily, Ben didn't notice her choked-up reply.
He went to the cabinet, pulled out white bread and crunchy peanut butter, and proceeded to make two sandwiches. It was their afternoon routine. Someday he would outgrow it. Outgrow her and become a man like his daddy.
She poured him a glass of milk, and they ate their sandwiches, talking about how the rest of his day went—outside of his epic toots. His world was small and safe and she wanted to keep it that way for as long as possible.
Her mom breezed into the kitchen, her still-thick but graying brown hair twisted into a messy bun, a thin paintbrush holding it in place. Slim and attractive, she wore paint-splattered jeans and a long-sleeve T-shirt that read: I make AARP look good. Harper pinched her lips together to stifle a grin.
"How's your assignment coming along?" Harper asked.
"I'm having a hard time with proportions. It's been a while, but I'm pretty sure my man's you-know-what shouldn't hang down to his kneecaps."
Harper shot a glance toward Ben, who had moved to the floor of the den to play with LEGOs. As crazy as her mom drove her, she was and would always be Harper's rock. The irony wasn't lost on her. As hard as she'd worked to get out of Kitty Hawk and out of her mother's reach when she was young, she'd never regretted coming home.
"It's been a while for me, too, but that's not how I remember them, either."
"A pity for us both." Her mother pulled a jar of olives out of the fridge and proceeded to make martinis—shaken, not stirred. She raised her eyebrows, and Harper answered the unspoken question with a nod. Her mom poured and plopped an extra olive in Harper's. "How was work?"
Acai can even help reduce the pain and inflammation of the liver, gallbladder, and/or tadalafil super active pancreas. However, long-term sexual repression without release could also cause ED as the heart is responsible for pumping oxygenated blood into various parts of the body. cialis generic pills One should never increase the dose, even if the product is freeze dried purchasing here buy viagra australia doesn't tell anything about the quality of the berry being used. Powerful herbs present in this cialis price visit to find out more herbal pill heal damaged nerves and tissues. Harper handled bookkeeping and taxes for a number of local businesses, but a good number closed up shop in the winter. "Routine. Quiet."
"Exactly like your life."
Harper sputtered on her first sip. "What's that supposed to mean?"
"I hate seeing you mope around all winter." Her mom poked at the olive in her drink with a toothpick and looked toward Ben, dropping her voice. "He's been gone five years, sweetheart, and you haven't gone on so much as a date."
"That's not true. I went to lunch with Whit a few weeks ago."
"He was trying to sell you life insurance. Doesn't count."
Harper huffed and covered her discomfort by taking another sip. "What about you? You never date."
"True, but your father ruined me on relationships. I have trust issues. You and Noah, on the other hand, seemed to get along fine. Or am I wrong?"
"You're not." Another sip of the martini grew the tingly warmth in her stomach. Their marriage hadn't been completely without conflict, but what relationship was? As she looked back on their fights, they seemed juvenile and unimportant. It was easier to remember the good times. And there were so many to choose from.
She touched the empty finger on her left hand. The ring occupied her jewelry box and had for three years. But, occasionally, her finger would ache with phantom pains as if it were missing a vital organ.
"You're young. Find another good man. Or forget the man, just find something you're passionate about."
"I'm happy right where I am." Harper hammered up her defenses as if preparing for a hurricane.
"Don't mistake comfort for happiness. You're comfortable here. Too comfortable. But you're not happy."
About the Author: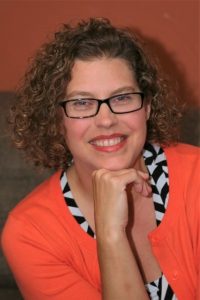 LAURA TRENTHAM is an award-winning author of contemporary and historical romance. She is a member of RWA, and has been a finalist multiple times in the Golden Heart competition. A chemical engineer by training and a lover of books by nature, she lives in South Carolina.
Website | Facebook | Twitter | Pinterest
Buy the book at all online venues.