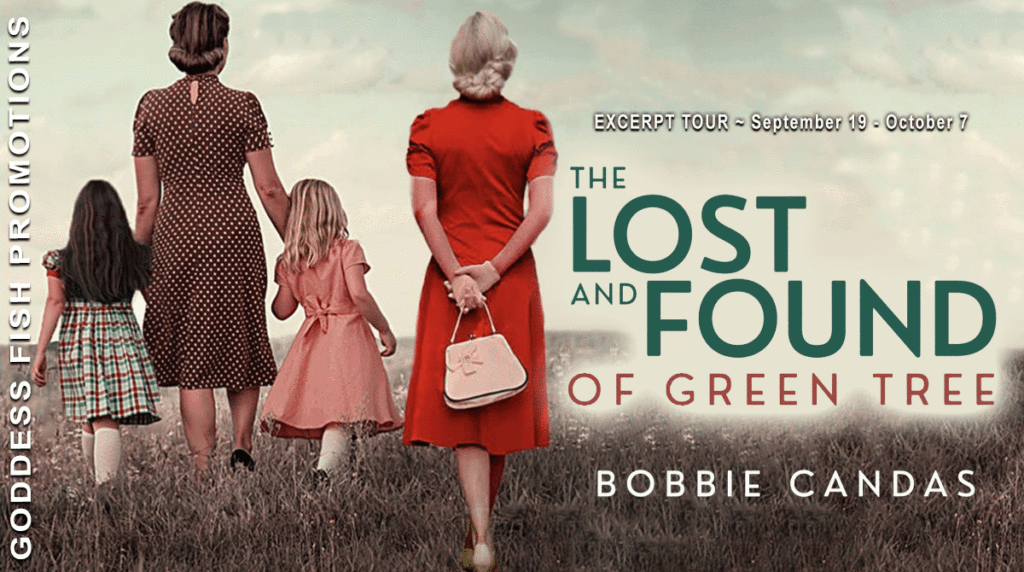 This post is part of a virtual book tour organized by Goddess Fish Promotions. Bobbie Candas will be awarding a $25 Amazon or B/N GC to a randomly drawn winner via rafflecopter during the tour. Click on the tour banner to see the other stops on the tour.
Both heart-warming and gut-wrenching, the merging stories of Mariah and Nanette reveal their grit and determination as they attempt to carve out a better life for themselves during one the twentieth century's most arduous decades.

Growing up in the rural village of Green Tree, Nanette is convinced she's meant for a bigger life, perhaps in the spotlight of Hollywood. But selling popcorn in a Minnesota movie theater is a far cry from the glamor she dreams of; nevertheless, Nanette is undaunted by challenges.

Mariah, living just outside of Green Tree, yearns to move off the family farm and take on a modern job in a bustling city, but she's sidetracked by love. By eighteen, she finds herself married to her high school sweetheart, giving birth to twin daughters, and living only a few miles from the home she grew up in.

As the economy worsens during the Great Depression, Nanette's and Mariah's lofty goals are forced to change as early tragedies confront both women. Brought together by a mutual friend, Nanette extends a generous offer to Mariah, but in time she exacts a frightening price.
Enjoy an Excerpt
I had no idea how long I laid in bed, but the pain was so severe, sleep was impossible. Something had to be wrong. I had drenched both sheets with my sweat. I eventually grabbed a shoe by the bed and began flailing it against the floor.
Clarice came quickly up the stairs and turned on my bedroom lamp, asking, "What is it?" She reached over to touch my head. "God, Nanette, you're still on fire. Something's wrong. I've never seen anybody this sick or feverish. I think we should consider a doctor."
"What about your mother?" I asked breathlessly.
"I don't think her stuff would fix this. We need the real thing and we need to hurry. You may have an infection. We need to get you to the hospital." I stared blankly as Clarice paced back and forth, running her hands through her hair, genuinely concerned.
She stopped pacing, looked at her watch, and announced. "My neighbor has a car, but it's four in the morning. I don't think I can ask her. Besides, she hates me. The kids are always running through her garden."
I whispered, "Does she have a telephone?"
"I think so."
As she headed to the door, I called out, ""Wait—tell her it's an emergency. Call the police. Ask for Officer Olsen; I know him."
About the Author: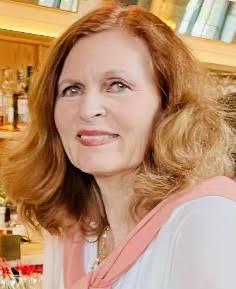 I'm a Texas girl: grew up in San Antonio, went to school at UT in Austin where I earned my degree in journalism, and settled in Dallas where I raised a husband, two kids and a few cats. My husband, Mehmet, and the cats will probably disagree on who raised who, but I'm a sucker for a robust discussion.
For years I was involved in retail management, but have more recently focused on my writing, taking deep dives into the lives of my characters. When you can pry my fingers off the keyboard, I enjoy entertaining, sharing food and drink with friends and family. I enjoy shopping, usually on the hunt for apparel, with a special weakness for shoes, and will frequently jump at the opportunity of an unexpected trip to a far-away place.
And I always make time for reading. I keep a stack of novels ready and waiting on my night stand, with a few tapping their toe in my Kindle. I bounce around genres, and I'm always ready for a good recommendation.
Novels by Bobbie Candas:
The Lost and Found of Green Tree
Imperfect Timing
Luck, Love and a Lifeline
Facebook | Goodreads | Amazon Author Page | Instagram
Buy the book at Amazon.