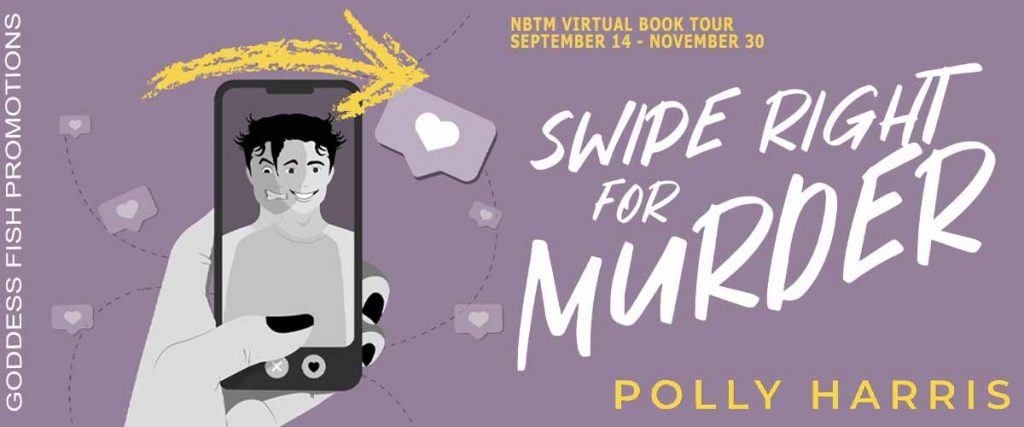 This post is part of a virtual book tour organized by Goddess Fish Promotions. Polly Harris will be awarding a $10 Amazon or Barnes and Noble GC to a randomly drawn winner via rafflecopter during the tour. Click on the tour banner to see the other stops on the tour.
I write every week on my newsletter about tons of resources, tips, and ideas for writing, editing, and publishing. (You can sign up here if that interests you.)
So, for this guest blot post, I thought I'd list 10 bookish/writing-related things that most people don't know about me. ?
1. While you might know me as a contemporary/thriller writer, I actually started out in science fiction! My very first published book was about an alien, lol!
2. While writing is my first love, I make my full time living as a fiction editor!
3. Probably because I work in fiction all day, in my free time, I tend to read nonfiction. Some of my favorite topics are science, psychology, and self-help. (I do still read some fiction for fun though.)
4. I've written science fiction, fantasy, contemporary, thriller, and romance. But I don't want to stop there! I'd love to branch out into genres like horror and even nonfiction!
5. I don't write every day. I know, I know, I've broken the golden rule of all writers! But in reality, I do so much better when I sit down and power through a project. Most of my books have been written within a span of three to six weeks. And then I take a TON of time off writing while I edit and just take a break.
6. I've been both self-published and traditionally published. And I think there are pros and cons of each! They are definitely both valid ways to go and truly depend on the author and their book.
7. I've completed NaNoWriMo (National Novel Writing Month) four times, and plan on doing it again this November!
8. I've written thirteen books! Not all of them are published though (probably for the best, lol!).
9. My cat, Leonard, is listed as my official editorial assistant on my website. He does a great job, thank you very much.
10. And finally, I wrote my very first story at the age of six by dictating it to my mother, who was kind enough to type it out for me on the computer and print it. I still have it to this day, on my bookshelf. It was about a cat.
DATING IS TOUGH. ESPECIALLY IF THE GUY YOU LIKE MIGHT BE A SERIAL KILLER.

After a devastating heartbreak and a string of short-lived, failed relationships, college student Georgie Itoyama has now decided to approach dating in the same way that she approaches everything else: methodically, logically, and efficiently.

Georgie downloads countless dating apps, determined to find the love of her life as easily as she orders jeans online. And while her love-at-first-sight aspirations don't exactly come true, she does find someone she likes. Quite a lot.

There's only one problem. Girls are going missing at Georgie's university, and all the signs are pointing to . . . him?

But that's ridiculous. What are the chances that she's dating an actual serial killer?

Then she matches with Nate. Mysterious, intelligent, and oddly fixated on solving the local disappearances. As Georgie's relationships deepen with each of her guys, she unwittingly finds herself caught up in the mess that is murder, intrigue, and the nightmare of online dating.
Enjoy an Excerpt
We turn the corner and I think it's Amelia who notices her first. What I notice is the smell. Iron. Thick and palpable. And then decay. I never knew bodies could smell so quickly. I always assumed it would take days. Apparently, it's only a few hours.
Amelia screams and it reverberates through the stairwell like a siren.
I don't say anything, I don't move. I'm frozen on the steps like someone is physically holding me there, unable to take my eyes off the girl at the bottom of the stairwell. Bent in a shape that no one's supposed to bend in, her eyes open. But that makes it worse. Because if they were closed, maybe she could be sleeping—unconscious.
Three mind-numbing seconds pass, and then a thought flits through my head.
Whitney. Her name was Whitney.
About the Author: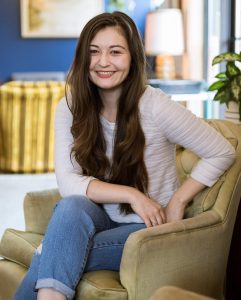 Polly Harris is the author of six YA novels and runs her own editorial company where she works on books just like this one. When Polly isn't writing or editing, she can be found cuddling her cat (professionally known as her editorial assistant), crafting, or swiping through dating apps.
Twitter | Facebook
Buy the book for only $0.99 at Amazon or the author's website.