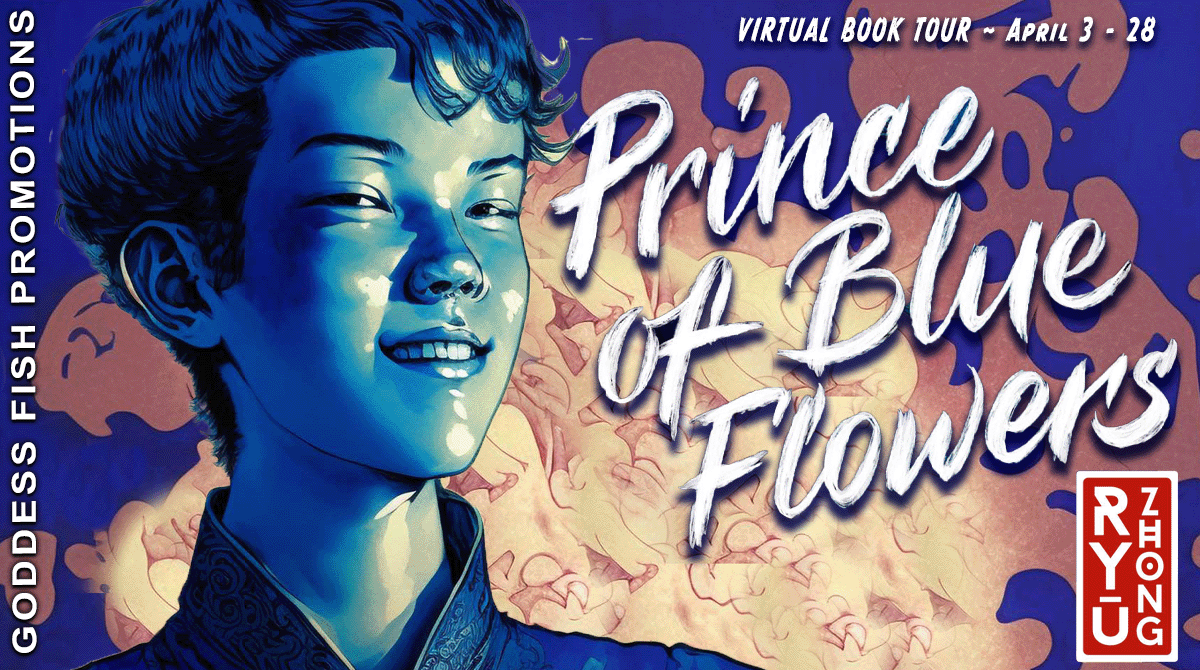 This post is part of a virtual book tour organized by Goddess Fish Promotions. One randomly chosen winner via rafflecopter will win a $25 Amazon/BN.com gift card. Click on the tour banner to see the other stops on the tour.
What would we find under your bed?
Nothing on a good day, but when the day isn't so good, all sorts of things. I discovered my imagination processes the worries of the day and manifests them into creatures nesting under my bed. Twelve-legged spiders with palms on their feet are ready to grab my anxiety; snakes with human faces just wait until I fall asleep to squeeze my unresolved anger out; mouths with a thousand of the sharpest teeth smiling at my unsated greed.
I put my mattress on the floor, so there's no 'below' my bed. But then the spirits possess my neighbors one floor down. So, the only way to get through such a night is to lie on the bed with my eyes closed and count up to three hundred and down, then up again until the spirits dissolve in the cold void of numbers.
What was the scariest moment of your life?
It wasn't a moment but an eternity of my world falling apart. There was a time—how long it was, I hardly remember—when I was struggling to talk, to write, and ultimately, to think. I can only think through talking or writing, so losing those capabilities meant a great deal. First, I stopped writing fiction, then writing emails, then talking with my family. One day, I woke up, went to a mirror, and couldn't manage to whisper my name. That was the scariest moment I remember. I ceased to exist at that moment, yet I was still trapped in this, probably, single second. What moved me, I can't recall; I only remember the steamy mirror with unsure lines made by a wet finger. The lines shaped themselves into a dragon (which is what my name means).
Do you listen to music while writing? If so, what?
The music that I listen to goes hand in hand with the style, genre, and character of the scenes that I write. To get into the flow, I must let go of my surroundings and of the regular context of my life. I must immerse into my writing to write 'from inside' yet not 'from inside of myself' but 'from inside the scene.' Music helps me a lot.
As most of my writing is light and comical, I gravitate toward dance music, starting from 1920s jazz and up to 8-bit and techno tracks of the XXI century. Yet when I am knee-deep in noir style or in a romantic episode full of human intimacy, I switch to bebop, classics, and Taylor Swift.
What is something you'd like to accomplish in your writing career next year?
My writing goal for this and next year is to expand my reach to the Western world and make my ideas available and enjoyable in the domain of the English language. For this, a simple translation isn't enough. I must rewrite everything carefully and find a balance between keeping my voice and supporting the structures of the language in which I'm now writing. Ultimately, my goal is to become a better writer capable of producing work of quality that reaches people from different languages and cultures.
Blessed by the Seven Gods of Fortune, I am surrounded by friends and professionals who help me: native speakers, translators, editors, and proofreaders.
How long did it take you to write this book?
The first draft of the 'Prince of Blue Flowers' took me about half a year, then about a year of editing and rewriting. About three months went into illustrations and pre-print. The English adaptation took about half a year to reach the balance between the original voice and demanding language and then another three months of professional edits. So, in total, two and a half years, during which I drafted and rewrote the other two volumes of the trilogy.
Young boy Hatsukoi leaves his village to become a monk, only to find monastic life incredibly boring. With a new-found name and a new-found friend, Hatsukoi travels the countryside and plays tricks at the expense of corrupt, irate, greedy, and ignorant people. Nobles of all ranks—from petty governors to crown princes—fall victim to the boy's wit and cunning.

As his tricks evolve from childhood frolics to elaborate cons, Hatsukoi grows as well. He learns not only the craft of his trade, but also its higher purpose.

Join Hatsukoi's journey, laugh at his exploits, and learn with him.
Enjoy an Excerpt
Fragments
In ancient times, on the shores of the Eternal Ocean lay the country of Auyasku. The waves of the three seas cherished her sleep. The
Silent Western Sea lulled her with whispers, and the Glacial Sea squeezed her tightly in its arms. Even the Sea of Great Storms was quiet off the coast of this cold land.
A white fur coat of snow hid Auyasku from the heat of the sun. On the hottest summer day, the bright beams of Celestial Luminary could not penetrate beneath the blankets and awaken Auyasku from her age-old slumber.
In the middle of the country rose a snowy mountain, and on its top was a wonderful rock. This rock was open to the beaming sun and moonlight, because tall trees did not grow on it; moss alone covered the stones, still barely warm from the sun.
And then, one day, the rock produced a stone egg. Later, a marten hatched from this egg, also made of stone, but endowed with limbs and all five senses.
The stone marten quickly learned to run about and hunt small game that hid in the snow. She also made friends with other animals that inhabited the endless fields of Auyasku: foxes, bears, wolves – even moles. And, of course, with other martens, her relatives. The mountain from which she came was called Marten Mountain because it served as a home to many martens.
One morning, when the sun appeared in the east and slowly rolled across the sky, the martens began to frolic around the rock, chasing one another. Having gambolled enough, they calmed down and, staring at the sun, began to talk – for, as the proverb goes, even animals can talk to each other.
About the Author
'Ryū' means 'dragon' in Japanese, and 'Zhong' can be translated from Chinese as 'flute'. This amalgam of languages represents the fusion of cultures that characterises the writings of Ryū Zhong.
In their books, Ryū Zhong explore challenges that humanity might face as our technology gets more and more complicated to the level where it becomes magic. Such a shift would force people to look towards religion and reinterpret realities that today, we call fairy tales.
Ryū Zhong were lucky to be born and grow in Asia. Now they live in Amsterdam, study Dutch, and adapt their writings to English.
Website | Blog | Instagram | Twitter
Buy the book at
Amazon
,
Google Play
,
Barnes and Noble
.