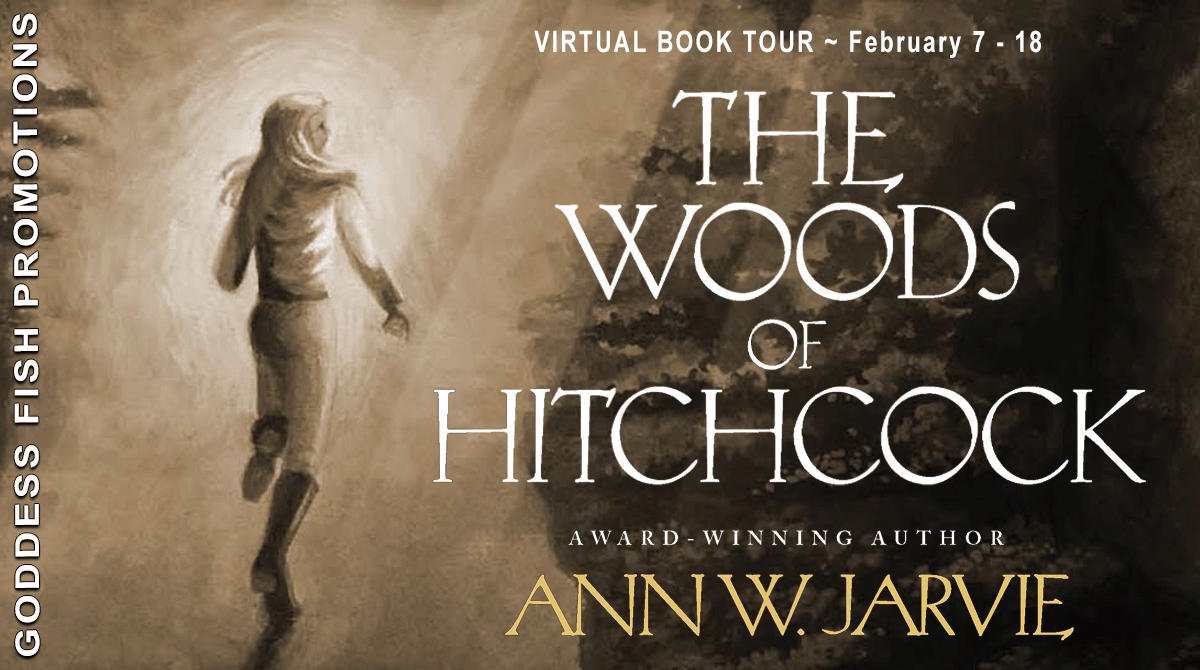 This post is part of a virtual book tour organized by Goddess Fish Promotions. Ann W. Jarvie will be awarding a $75 Amazon or B/N GC to a randomly drawn winner via rafflecopter during the tour. Click on the tour banner to see the other stops on the tour.
Necessary Elements for the Thriller Genre
The most important element of a thriller, besides suspense, is having a deadline that requires action from the protagonist to save him or herself, someone loved, something important and/or critical in terms of life-and-death. In my new thriller, The Woods of Hitchcock, I have two such deadlines. In my opening scene, there is a ticking bomb from which the heroine must escape to save herself and a co-worker. Later, a mysterious stranger gives her another deadline of only a week for solving a life-or-death riddle to save those she loves.
It's also essential in my opinion to have a compelling theme. But I think this goes for every genre. In The Woods of Hitchcock, I was inspired to create a genuine Hero's Journey for my protagonist, Suzanne Clayborn. A literary term originally coined by the acclaimed mythologist Joseph Campbell, the Hero's Journey describes an archetypal story pattern that starts with a hero's departure of some kind from his homeland. On his travels, he has an adventure fraught with trials and tribulations that he must overcome, and if the hero is successful, ends his journey with a triumphant return home.
In The Woods of Hitchcock, my heroine Suzanne leaves her home in South Carolina, running away from the literal ghosts of her past. On her adventures in Chicago, she travels a road full of career excitement, but also danger. She faces various trials as an empath who has psychic abilities, learns about metaphysical secrets that may or may not help her, and gets drawn into a murder mystery. Her return involves choosing a life back in South Carolina; however, in order to stay and save those she loves, she must solve a life-or-death riddle, discover the secret gifts of spirit within herself and use them correctly, thereby completing her suspenseful Hero's Journey.
Meanwhile, during the literary journey, the hero meets the mentor, who guides and grounds him as he makes his way in the story. Often the mentor has been through a similar journey and survived, so the mentor represents what the hero could become, if he makes the right choices and sticks to his path.
In The Woods of Hitchcock, our heroine Suzanne has a most excellent mentor in the character of her sage grandmother, Henrietta, who shares with her keen insights about similar experiences, humorous observations and "ancient metaphysical truths worth repeating" that she learned from an old friend and Apache shaman, Bears Repeating. As an aside, my Henrietta character was the young heroine and Bears Repeating was her mentor in my first novel, The Soul Retrieval. Both novels are a part of my "Henrietta Series," although each novel stands completely on its own.
Thank you, Long and Short Reviews, for the opportunity to talk about the essential elements of the thriller genre and one of my favorite subjects: The Hero's Journey. Here's wishing you and all of your readers safe and healthy travels on your own life journeys.
The Woods of Hitchcock by award-winning author Ann W. Jarvie is a thriller about a psychically gifted Chicago copywriter and victim of violence who returns to South Carolina's equestrian country to solve a riddle involving murder, the metaphysical and the secrets of her eccentric family.

Suzanne Clayborn is a psychically gifted southerner working in her dream job in Chicago, which also conveniently takes her away from the ghosts of her past. But when she's nearly killed, she realizes all she wants is to return home to her eccentric family, her horse and the one place she feels safe: Hitchcock Woods, an enchanting equestrian forest in South Carolina.

But instead of finding solace, Suzanne becomes entangled in a murder spree, while stumbling upon an old manuscript, written by her sage grandmother. As she explores it, Suzanne uncovers a tome of long-buried family haunts and ancient metaphysical secrets offering healing and inspiration. She also begins to understand her unwanted psychic abilities, especially after meeting a mysterious stranger in the Woods whose ominous riddle suggests others close to her will die within the week…

Brimming with raw emotion and a trail of psychological twists, a story of hope and transformation begins to unfold. Yet with the riddle's deadline looming, Suzanne's present must ultimately collide with a violent past. Will she be able to solve her life's riddle and fulfill her destiny? Or will she die along with those she loves?
Enjoy an Excerpt
Suzanne Clayborn woke up in darkness, mouth taped shut.
Jerking only made the ties around her wrists and ankles tighter, but it wasn't just the bindings holding her down. Her muscles weren't working right, like her whole body had fallen asleep. All she could do was lie there on a floor, heart pounding in terror, listening to the eerie bangs of pipes hidden somewhere behind the shadowed walls.
Her body trembled, despite an overwhelming heat, heavy and putrid, falling on her face and neck like the terrible breath of a monster. She had no memory of what had happened to her or where she was now. She only knew she was immobilized, maybe paralyzed, and every inch of her head ached. She might've welcomed another blackout, but the fumes were acting like smelling salts, forcing her to remain awake.
Yet she preferred consciousness—she didn't want to die. It wasn't that she feared the afterlife. That was actually the only good thing about the tragic accident years ago, when she was thirteen, when she'd felt her soul float away in bliss. It was the coming back that was the scary part. What she'd seen and felt when she'd woken up, and almost every day since then, could not be unseen or unfelt. It was a secret horror, her life irreversibly altered with strange, new abilities she didn't need or want. Still, she didn't want to die—not now, not like this—because she was struck in this dark moment with an awful knowing, a bothersome niggling in the deepest part of her soul about something important she had to finish in this life.
About the Author: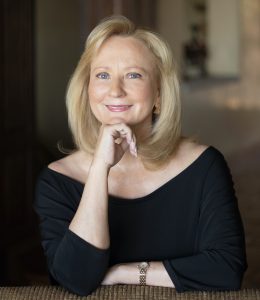 Ann W. Jarvie has a B.A. in journalism and twenty-five years' experience as a writer in advertising and public relations agencies, in Chicago and South Carolina. Although it stands completely on its own, The Woods of Hitchcock is an indirect sequel to Jarvie's award-winning debut novel, The Soul Retrieval, which received four literary awards, the highest score by Writer's Digest e-Book Awards' judges (5 out of 5 on all points) as well as myriad positive reviews. Jarvie currently lives in Paradise Valley, Arizona with her husband, their boxer dog and boxer mix rescue.
Website | Facebook | < ahref="http://www.instagram.com/annwjarvie">Instagram | Twitter
Buy the book at Barnes and Noble or Amazon.