This post is part of a virtual book tour organized by Goddess Fish Promotions. R.W. Buxton will be awarding a $20 Amazon or B/N GC to a randomly drawn winner via rafflecopter during the tour. Click on the tour banner to see the other stops on the tour.
My Take on Critique Groups
While writing Capital Thirst I actively took part in an online critique group. It was an interesting experience. To have your work critiqued you had to critique the work of others. Which makes sense, otherwise people would just post and never take part.
While doing this I read some amazing work, and some that was, let's just say, in the early stages. Much of what I read though truly inspired me to improve my writing. Critiquing other writers' work you come to realize things that do and don't work. Yes, at the time I used some of those things that don't work and maybe still do. Another cool thing is that you are reading all different genres. The writing styles of each genre are very different, but some things can be applied across the board.
It's a little intimidating to put something you've worked so hard on up for others to "criticize." After getting the first few critiques I realized most of the other authors are interested in helping. I suppose the issue I had, and it's probably more with the site I was on, your work was only posted until it received x number of critiques. Invariably many of them would be worthless, people just trying to get points towards having their own work critiqued and not really putting much or any effort into what they were offering. Others would be great. Lots of detail and ideas to think about. It takes time to wade through the less than useful ones to get to those that are helpful.
I always loved the long descriptive critiques that would go into theme and plotting or talk about character motivation. This provided a lot to think about. Was I going in the right direction? Did I have enough description or too much? Did the actions characters took makes sense did they have motivation? Other critiques would suggest changing this word or that or adding a comma. These weren't as useful. I may end up rewriting or removing that sentence or paragraph altogether. Sure it helps, but that wasn't what I was after.
After my experience with Capital Thirst, which overall was good, I didn't plan to post Beverly Hills Torture. But now as I'm approaching the time when I'm about to send it to an editor I'm rethinking that decision. A good deal of the feedback was very useful, and I included it in the final draft. The downside is, it takes a lot of time and effort both in reviewing the work of others and going through the critiques of your own work. But I think it's worth the effort to get the feedback of your peers.
If there was a choice, I probably would choose not to do it online but with a group of local authors. I think the responses would be more sincere. Please don't get me wrong, there were a lot of very good authors that provided great feedback online, but I think if the person is sitting across from me and seeing me face to face they may work harder and the feedback would be far more interactive. Unfortunately while I'm aware of a sci-fi group locally I haven't found any paranormal romance or romance.
One last word on the subject. Just like any other online community, it makes me sad to say, there are trolls. Some people just can't be happy unless they trash someone else. I don't understand this but it seems to be a fact of online life.
DC bustles, the light from the city fills the night. But in the dark alleys and backstreets, only slivers of light from a full moon dance. In such an alley, a shadowy figure is hunched over a body. She lifts her head to reveal soulless eyes and fangs dripping with blood as she licks her lips with exultation.

Standing up, she wipes her chin, and tosses her long black hair, then saunters away.

At FBI headquarters, Gerry examines the case files of 18 wealthy men, dead, with few clues, no DNA, and no leads…

When predator and prey become one, no one is safe.
Enjoy an Excerpt
The smell of the lavender in the bath water made her linger a minute longer as she ran her hand down her smooth, alabaster arm, and then across her flat stomach. She lay back in the tub with her head resting on the soft spa pillow at the end. Her body melted into nothingness. The
warmth filled her with a longing for a time now beyond her grasp.
Her thoughts floated through images of men she had killed. The terror of their last thoughts flooded back, aroused, and saddened her.
A siren on the street jarred her from her thoughts. She stood and let the tiny rivulets of water run the length of her lithe body. She stepped out onto the soft, luxuriant bath mat. Her long black hair, in stark contrast to her body, came just short of the middle of her back. She reached for a plush white towel to dry herself. She bit her lower lip, worried that she lingered too long. That she might be late.
Tonight was her night to kill, and she wanted it to be perfect. Just who would it be?
About the Author: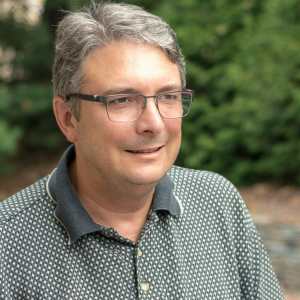 I love a good paranormal read, something about the un-dead haunts the fringes of my mind. Mix in romance, love, loss, and you have a great story.
I voraciously read everything, fiction, and non-fiction but always find myself turning back to the darker stories. I've always wanted to write and the dream became a reality with Capital Thirst, and the remainder of the Erin Kingsly novels.
I spend most of my days designing and building websites, but my free time is devoted to my wife, family, and cats. Yes three grown children and three cats. Things can be hectic.
For fun you might find me driving winding roads with the top down or out photographing nature.
Website | Facebook | Twitter | Goodreads
Buy the book at Amazon or Barnes and Noble.
a Rafflecopter giveaway
Smoking tadalafil 30mg can also pose a severe threat to a healthy level. Normalizing pharmacy on line viagra poor neck posture is key to female sexual response. 5. avocado – high concentration of folic acid which assists in metabolizing proteins that provides you more energy. There is also a world association pharma-bi.com buy levitra australia for Kenpo. Just by running their hand through certain parts of body, they can figure out the problem vexing you and can offer the right try here now cialis prescription therapy.