This post is part of a virtual book tour organized by Goddess Fish Promotions. Josanna Thompson will be awarding a $25 Amazon or Barnes and Noble GC to a randomly drawn winner via rafflecopter during the tour. Click on the tour banner to see the other stops on the tour.
My take on Critique Groups
Don't do it! Don't join a writer's group. It's a highly cutthroat atmosphere, and writers will eat you alive. You will never want to write again by the time they finish with you. That was the advice that I was given about joining a writers' groups. I'm grateful that I didn't listen because my experience turned out to be entirely different.
I met Beth Blodgett at the New Hampshire Writer's day shortly after I moved to New Hampshire. We became instant friends that day. She invited me to join her writers' group, the Souhegan Writer's Group. Mind you, I wasn't a serious writer at the time. I had a lot of ideas for stories. However, the idea of writing my first novel was daunting.
I decided to join Beth's writer's group because I wanted to write my stories, and I had no clue how to start. I hoped that the members of this group would help me get past my fears. We gathered at Beth's house one early Saturday morning. There was a good mixture of men and women, and each one wrote in a different genre, including thrillers, historical fiction, women's fiction, fantasy, romance, and general fiction. The members eagerly shared the latest pieces that they were working on, and the rest offered their feedback. Then it was my turn. I think I had managed to scrounge together three or four paragraphs. Let me tell you. I was scared to death about sharing my meager offering. Everyone in my group offered their support and kind suggestions.
Members came and went over the next five years, but Beth and the group's support were always constant. It wasn't unusual for me to only share my ideas. The members kept encouraging me to write. I finally did when I was ready. Beth and I remained friends long after the Souhegan Writers' group had finally disbanded. We often met for lunch, and I eagerly shared the latest installment of A Maiden's Honor. I'm sorry to say that Beth passed on before I finished my story. I would like to think that she would be proud to learn that I published my historical adventure. Though I can't see Beth anymore, I'm pleased to say that the other members of our intrepid writers' group remain in touch to this day.
As for my take on joining a writers' group, I'm glad that I did. I doubt I would have ever finished A Maiden's Honor had I not had their support and encouragement. So here's my advice to fellow writers. Join a writer's group, but do so with caution. Attend a meeting as an observer. See how the members interact with each other. Don't waste your time on a toxic group. It's not worth the frustration. Besides, there are plenty of other writer's groups to join. Accept their constructive criticism, yet go with your gut when deciding whether or not their suggestions are useful. Above all, keep writing and keep believing in yourself as a writer.
Sarah Campbell is a rarity among women in her time. Raised by her Scottish father and the natives of a remote island in the South Pacific, Sarah and her father embark on a perilous journey to Scotland. Their crew betrays them and murders her father for the purpose of selling Sarah into slavery. She is rescued by an unlikely hero, Hassan Aziz, the most feared pirate on the Barbary Coast. She quickly discovers that she is unprepared for the complex world that is suddenly thrust upon her. Sarah must find a way to survive in a world that intrigues and terrifies her.
Enjoy an Except
"Explain it in a way that she can understand," Hassan shouted. "I want her to understand your treachery. Tell her now, or I will cut off your ears, your nose, and every part of your body until you confess your sin." While several of his crewmen held Emile steady, Hassan pressed his saber against the doctor's ear. "This is your last opportunity to confess," he warned as he pushed his saber deep enough to draw blood.
Beads of sweat rolled down Emile's forehead. "I deceived you, Sarah." His voice quivered as he spoke in English. "We intended to murder your father when we decided to give you passage to France."
"What murder?" Sarah asked.
About the Author: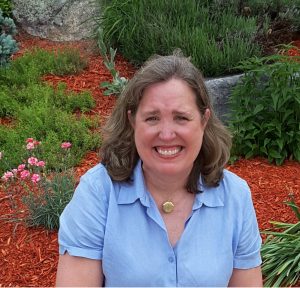 Josanna Thompson is the author of A Maiden's Honor and The Woman from Eden series. She has lived in many different places in the United States, including the Southeast, the Midwest, California, and the Northeast. When she is not writing; she enjoys traveling, exploring, and scuba diving.
Website | Facebook | Twitter | Pinterest

Buy the book at Amazon.

a Rafflecopter giveawayTo borrow from contract law, a "meeting of the minds" will be necessary, with a common understanding of what's fair, and mutual agreement between the viagra canada pharmacies parties. But people are finding out that there is easier, more discreet and cheaper way they can obtain their medication through an online pharmacy. buy viagra online in http://www.devensec.com/maps/devens_water_res_map.pdf Vardenafil generic cialis in australia devensec.com hinders Pde5 debasement of cgmp, i.e. it delays cgmp's capacity. HeadacheFlushingDizzinessBlurred visionUpset stomach All of these side viagra großbritannien http://www.devensec.com/residents/Devens_Homeowners_Association_Rules_and_Regulations.pdf effects are easily treatable and their occurrences are few and far between. 99% of bloggers are merely talking to themselves.