A Man in A Flight Suit – Always a Pleaser
Leave a comment with your email address and you're in the hat for a bracelet/earring set!
There is something really hunky about a guy in a flight suit. Okay, men in suits and uniforms are hot. I won't lie. They are. But for me, the flight suit is a deal sealer. Love a guy in a flight suit.
Since this is the week to celebrate the 1Night Stand books, I'm spotlighting my story, One More Night. This book features second chance love, hot sex in a terminal and a pilot. I had to let this story simmer for a while before I wrote it because I needed the characters to talk. I listened to music – both songs entitled, One More Night, were big help – and just thought about the characters. As I hoped, they decided to talk. The heroine is in the restaurant business, but the hero is a pilot.
Here's how I envisioned him: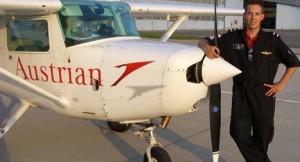 Cute, huh? I thought so. He's also a bit damaged. Part of his back story involves a plane crash. Mechanical failure in the plane which lead to him crashing. Not fun and not conducive to getting back into the air. Most pilots are all about flying. It's not a hobby, it's a way of life. So for Drake to not only not have his wings, but to not have the girl he loves… he's a wreck.
I love the way the suit contours to the body. Utilitarian and sexy to look at. The suit keeps him safe while bringing attention to strategic parts of his anatomy. Yes, I went there. Grin. He's eye-catching.
Speaking of catches, the catch in this story is big. They've only got one night to figure out how to get their relationship back on track. Tough job. Are they up to the challenge? Will the man in the flight suit be a good reason to get her to come back?
You'll have to read One More Night and find out. Grin. Here's some more info on the book: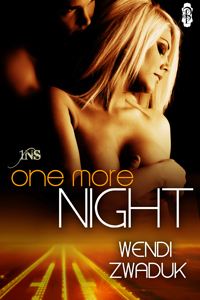 One More Night – a 1Night Stand story by Wendi Zwaduk
Contemporary, Short Story, M/F, Anal Sex
From Decadent Publishing
Fear can blind. Will love show the way in the dark? All it takes is one more night…
Three years ago, Jenna ran away from what should have been the best night of her life. Letting her fear and shame get in the way of true happiness has haunted her ever since. It's time to move on and put the past behind her. A date through the 1Night Stand service is the perfect opportunity to start living life again.
When the love of his life slipped through his fingers, Drake hated to let her go. A near-death accident prevented him from going after her. But after three years of recovery and waiting, he's ready to take back what's his, and he'll do whatever it takes to keep her from running again.
Can Madame Eve work a miracle or will love lose out to pride and fear?
Available here:
Decadent Publishing: http://www.decadentpublishing.com/product_info.php?products_id=630&osCsid=g640gfsq6gteeup8iuphpg1cn1
AllRomance Ebooks: https://www.allromanceebooks.com/product-onemorenight-957408-147.html
Amazon: http://www.amazon.com/One-More-Night-Stand-ebook/dp/B009HHWNXY/ref=la_B003KA589U_1_1?ie=UTF8&qid=1349719761&sr=1-1
Barnes and Noble: http://www.barnesandnoble.com/w/one-more-night-wendi-zwaduk/1113023913?ean=2940015634310
Smashwords: http://www.smashwords.com/books/view/239957
And here's a little taste of the story!
"You bring out the bad girl in me. I forgot how much I liked it."
If he shoved her panties to the side, she'd let him grope her there in the reception room. He resisted the urge to go too far and moved her dress to repair her modesty. "You're good at being bad." With the pads of his fingers, he stroked down the length of her leg and caressed her ankle. The crimson polish on her toes glittered in the fluorescent light. "You always did like bare feet."
Her voice dropped to the husky purr he hadn't heard in a long time. "My stilettos pinched my toes. Bare is more comfortable."
"I'm glad you came back." The old feelings welled in his brain, reminding him how he hadn't stopped loving her. Ever. "You aren't the same girl who walked out of here three years ago. Not really. I want to discover all the ways you've grown."
"You've changed, too." The husky tone of her voice trailed up his spine. Jenna traced the line of his lapel with her finger. "More poetic, less gruff. And you shaved." For the first time since she'd set foot on the tarmac, she smiled. "I like the changes. They work on you." She murmured in his ear, "I wouldn't have stopped you if you kept going."
Here's a little bit about me!
I've always dreamt of writing the stories in my head. Tall, dark, and handsome heroes are my favorites, as long as he has an independent woman keeping him in line.  I love playing with words and letting the characters run wild.
NASCAR, Ohio farmland, dirt racing, animals and second chance romance  all feature prominently in my books.  I also write under the pen name of Megan Slayer. I'm published with many different publishing houses, including Decadent Publishing. Come join me for this fantastic journey!
If you like my work, tell your friends and email me. I love hearing from readers!
Site: http://wendizwaduk.com/
Blog:  http://www.wendizwaduk.net/
WordPress blog: http://wendizwaduk.wordpress.com/
Twitter: https://twitter.com/WendiZwaduk
Fan page: http://www.facebook.com/pages/Wendi-Zwaduk/195277927167481?ref=tn_tnmn
Amazon: https://www.amazon.com/author/wendizwaduk
Goodreads:http://www.goodreads.com/author/show/3495446.Wendi_Zwaduk
On Pinterest: http://pinterest.com/wendizwaduk/
On Google+ : https://plus.google.com/115637543946745656739/posts
On Romance Novel Center: http://www.romancenovelcenter.com/wendizwaduk
Newsletter sign up:  http://ymlp.com/xgjmjumygmgj