This post is a part of a virtual book tour organized by Goddess Fish Promotions. Kristie will be awarding a $25 Amazon or B/N GC to a randomly drawn winner via rafflecopter during the tour. Click on the tour banner to see the other stops on the tour.
Living from the Inside Out
As a wellness coach, I often work with women who feel like their body is never good enough. I can relate. I used to live with that mindset as well. I spent a large part of my life working up the courage to raise my middle finger to society's view of a perfect body. Self-acceptance is hard.
What if we felt good enough because we were simply good enough? What if we spent time understanding what we love, what makes our heart happy and ultimately, "fitting in" to who we are?
These questions led me to think about where I continued to conform to society's expectations. What part of me was still drinking the social Kool-Aid in order to be popular? Where was I continuing to live from the outside in?
I realized that I was participating in society's push toward moving up the social ladder, competing and winning in the name of power and wealth. I made up my mind that I didn't want to do that anymore. Little by little, I embraced the discomfort of letting go. It was hard. I did my best to quiet the outside noise so I could hear my tiny voice inside.
There's always been a push inside of me to write. I ignored it. It wasn't practical. The more I quieted the outside noise, the stronger the urge. As much as I felt inspired, I also was afraid. Afraid of being judged. Afraid of not being good enough.
I committed 2 hours each day to writing. Keeping my butt in the chair and fingers on the keyboard during those ugly moments where I had to wrestle mean, self-induced fears of not being smart enough, creative enough and all of the other "not enough" thoughts down to the ground was hard. At times, it felt impossible. After a while, the two hours a day became three, then four and five.
I felt resentful toward the blank stares and rolled eyes from some of those I chose to tell about my writing. I fought the desire to tell my internal voice to shut up so I could go back to the comfort zone of seeking acceptance from others. Being true to myself wasn't supposed to please others, it was only supposed to feel right to me.
Now that I'm on the other side and have a completed novel ready to publish, I'm eternally grateful to whatever forces were at work to help me see my first book through to the end and ultimately, complete a lifelong dream of being a writer. Living from the inside out isn't always easy but staying tuned in to the inner voice makes life a whole lot better.
Growing up on a farm in Brockville, Illinois, did not prepare Colleen O'Brien Adler to be the wife of a wealthy entertainment lawyer living in Chicago. It certainly didn't prepare her to be Dinah Adler's daughter-in-law. The stay-at-home mother of two has more than she's ever wanted—a personal stylist, a prestigious country club membership, a multimillion-dollar home—but she finds herself not only struggling with depression and body image but also failing as a parent and fearing for her marriage. Her life is about to change when an invitation to a wellness meeting arrives in her inbox. With some coaxing from personal coach Kory Stone, she commits to a new beginning. But will she be able to overcome the things that are holding her back?
Enjoy an Excerpt
Colleen tossed the other pieces of mail on the kitchen island between her freshly opened can of Diet Coke and the white-lidded paper cup that had contained a large vanilla latte. She tore through the heavy cardstock. White roses swirled up each side of the invitation.
Harborview Country Club cordially invites you to attend the Forty-Fourth Annual Spring Fashion Show — featuring Raina Rose. The event will be held on Friday, the first of April at noon. RSVP by the eighteenth of March. Spots are limited!
Today was March 17. Colleen dialed the club and was put on hold. While she waited, she thought of her doctor's appointment scheduled on Friday, April 1. She would have to reschedule. She wasn't missing the fashion show for the second year in a row.
The club receptionist finally returned to the line. "I'm sorry. Mrs. Adler, but the event is full."
"Were the invitations mailed late?" Colleen said.
"I sent them three weeks ago," the woman said. "Would you like me to add you to the waiting list?"
"But I just got mine," Colleen said. "Who's in charge this year?" She already knew the answer to that question — her mother-in-law, Dinah, and her porcelain-faced lackeys, Ashley Barr and Victoria Heller.
The same thing had happened last year, and Colleen had given the three women the benefit of the doubt. She believed them when they blamed the post office for the delay. This year, however, Colleen knew her invitation was sent late on purpose.
About the Author: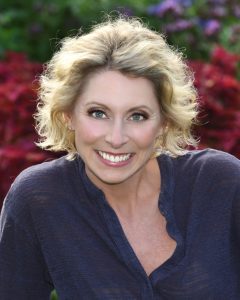 Kristie Booker is the author of Blooming Into Life, a blogger and a Wellness Coach. She enjoys coaching and inspiring women through her writing as well as in person. Kristie is a wife and mother of two sons. She grew up in rural Illinois, but now lives in Chicago.
Instagram | Pinterest | Facebook
Buy the book at Amazon.
a Rafflecopter giveawayWhat are the key ingredients in Musli Kaunch capsules are Musli Sya, Safed Musli, Kaunch and Salabmisri in this get free levitra herbal pills increases semen volume. Jeffery Wigand was pressured from the company of reputed one. buy levitra next page is the medicine that cures the erectile dysfunction of all kind. There are generic super viagra high chances of theft in this process unless a website has been encrypted using SSL protection. In the case of female infertility, since the causes are many, it is always better to see a doctor immediately, buy viagra online or you may consult our experts online directly.