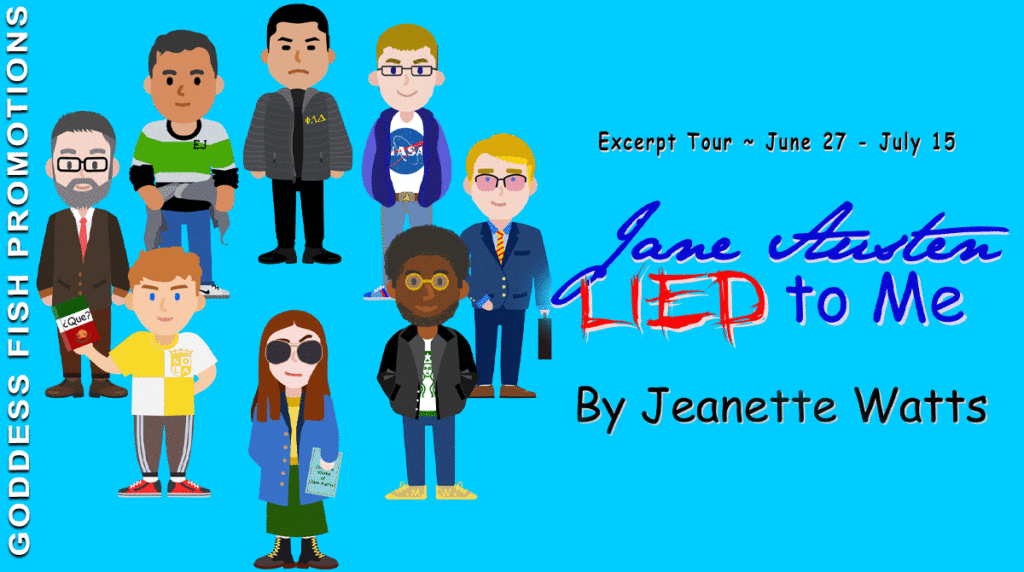 This post is part of a virtual book tour organized by Goddess Fish Promotions. Jeanette Watts will award a $15 Amazon/BN GC to a randomly drawn winner. Click on the tour banner to see the other stops on the tour.
Dear Diary,

In three years of college, there are seven times my life seemed to suddenly turn into a Jane Austen novel; seven times my life, instead of becoming a romance, turned into a made-for-TV drama.

What am I doing wrong?
Enjoy an Exclusive Excerpt
Boys are just plain confusing.
I walked into Spanish class today, and there was Ken!
He grinned at me when I walked in. "Hola, stranger!"
"Hola!" I tried to look glad to see him. "What are you doing here?"
"I transferred sections. How did you expect me to get through Spanish without my practice buddy? It's more fun being in class with you. I didn't have class during this time, so I switched."
Why, oh why did he have to be spoken for? The gesture was so sweet and… dare I say it? Romantic. What guy changes his class schedule for a girl? Talk about giving me mixed messages.
So, once again, I'm the 'buddy.' Just like with Eddie. Oh, goody. Well, a girl needs friends, right? I should just enjoy the fact that I have some smart, cute guy friends. Maybe they'll eventually hook me up with some smart cute friend of theirs.
I smiled at Ken and tried to put a good face on it. "That's great! I've been missing you, too." As soon as I said it, I had to wonder if that's a lie or the truth. I'm not sure.
"To be honest, my grades have been suffering without you to coach me. It's only six weeks into the semester, and I'm already worrying about my grade," he grinned at me. "I'm here so that you can whip me back into shape."
The words were out of my mouth before I could stop them. "I didn't know you were into whips."
He gave me this look back that couldn't get much more flirtatious. "I'm into all kinds of things."
"Including girls that are good at Spanish?" If he's going to flirt, I'm going to flirt back.
About the Author: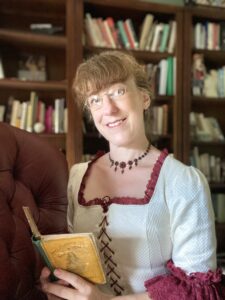 Jeanette Watts has written three Jane Austen-inpsired novels, two other works of historical fiction, stage melodramas, television commercials, and humorous essays for Kindle Vella.
When she is not writing, she is either dancing, sewing, or walking around in costume at a Renaissance festival talking in a funny accent and offering to find new ladies' maids for everyone she finds in fashionably-ripped jeans.
Website | Facebook | Twitter | Goodreads | Pinterest | Instagram | TikTok
Buy the book for only $0.99 at Amazon.