This post is part of a virtual book tour organized by
Goddess Fish Promotions
. One randomly chosen winner via rafflecopter will win a $50 Amazon/BN.com gift card. Click on the tour banner to see the other stops on the tour.
If I'd Never Heard of Me, Would I Read my Book?
If I'd never heard of me, would I read my book? The question brings to mind Toni Morrison's quote, "If there's a book that you want to read, but it hasn't been written yet, then you must write it." In my humble opinion, any book an author writes should fit that quote. I wrote the series I longed to read. When I started writing Dream Waters (Book One in The Dream Waters Series), I'd just finished a fantastic series. Funny thing is, I can't remember what series it was. I like to say that my brain is so full of my own characters, back stories and plot lines that I sometimes forget other facts—like real people's names, pin numbers and passwords. If you ask me, it's a fair trade off. Besides, the series I'd just finished at the time isn't the point. I love getting hooked on a series because you get to revisit the characters you've fallen in love with and find out what happens to them next. It's almost like going to visit old friends. When I finish a series filled with characters I've come to love, it's always a little bittersweet. All the questions that drew me back, book after book, have been answered. And usually a series I felt invested in leaves me feeling something—whether it's a satisfying sense of closure because of a happily-ever-after or heartbreak because of a poignant conclusion that included the death of a beloved character. The series of books that stick with me and leave me feeling some sort of sappy emotion are the ones I find hard to walk away from.
I started Dream Waters because I was feeling the loss of dear book friends whose stories had come to an end. The characters in my book were the new friends I created to fill that void. My story still holds my interest and fills my waking thoughts as I write this, midway through writing the fourth book in my series. My hope is that my readers will feel the same way.
Above all else, I think the most important quality of a book or series in any genre is an original concept or an original twist on an old idea. Stories that make me feel as though I've read them ten times already tend to make me lose interest. I want the books I read to feel like nothing I've ever read in the past. The stories that grip me the most are unique. I've never come across another storyline quite like mine, and many of my readers have made comments about the originality of my concept—a parallel world where every individual leads an alternate life each night while their body slumbers.
Contemporary fantasy has always been my favorite genre. I love to immerse myself in a world full of magic, paranormal happenings and fantastical creatures that secretly exist in our world. I, and many of the women I know, read middle grade and YA fantasy because there are so many wonderful books in that category. My goal was to create a book with all the wonder and excitement of Fablehaven or Harry Potter, but intended for grownups because that was what I wanted to read.
The first book in my series is almost entirely set within the walls of a psychiatric facility. Aside from the monsters and dragons that exist in the Dream World, the story explores the complexities of adult relationships, deals with some very real mental issues and poses serious questions—questions like, "What makes a life worth living?" As my main character, Charlie, ventures deeper into the Dream World throughout the series, other characters are dealing with relationship issues in the waking world while battling demonic foes in the Dream World. The books continually toe the line between fantasy and reality as the characters interact in both worlds. The series is the story I was longing to read, and I've loved every minute of writing it. Now, I invite my readers to lose themselves in my Dream World with the hope that they'll fall in love with my characters and enjoy the journey as much as I have.
All his life, Charlie Oliver has watched the people around him morph into creatures that no one else sees. Unlike the rest of the world, Charlie remembers the Waters that transport him to the Dream World each night. And he sees glimpses of people's Dream forms in the waking world. Condemned to spend his waking hours in a psychiatric facility because of his Dream Sight, Charlie doesn't expect anything to change. But everything starts changing the day Emma Talbot walks through the door in the middle of a group therapy session.

Haunted by memories of the events that led to her admission, Emma plans to end her life the first chance she gets. But something about Charlie stops her. From the moment they shake hands, his friendship feels safe and familiar. As Emma begins to let down her guard, Charlie catches a glimpse of the fiery-eyed dragon that lurks behind her Dream form. Each night, as Emma dreams of the man who's been banned from visiting, Charlie searches the Dream World for the monster that shadows her. But when Emma's suppressed memories begin to surface, Charlie finds more monsters than he bargained for.
Enjoy an Excerpt from Dream Waters
"Where were you afraid I'd land when I fell in and why did you say finding the dragon wouldn't be easy?"
She started drawing waves in the sand with her finger and I got the distinct impression she was doing it to avoid looking at me. "Honestly Charlie, I wasn't sure where you'd land. It's unpredictable when you don't jump on purpose. You could end up anywhere the people you've met have been. You're a mental patient. Can you imagine the sections of Dream some patients might inhabit?" Her finger stopped drawing mid-wave. "Trust me boy. There are Dark places in the Dream World, places you should never go. Venture too far into them and you risk losing a part of yourself to the Darkness."
I was really getting tired of the cryptic shit. "Great. Thanks for the vague ominous warning. I was afraid you might give me an actual answer for a second there."
"I've already said too much." Even at a whisper there was a waver to her voice. "Just thank me for keeping you safe and jump back into the Water."
"I don't know which world I find you more annoying in." It wasn't the nicest thing to say to the one person who understood me but I said it out of frustration and maybe a little out of fear.
Nellie was about to snarl something back, but the leaves of some bushes just off the beach started rustling and I hopped to my feet to get a better look. "Something's over there."
Nellie stood up with a weary sigh and as she turned toward the bushes I saw the scars. Large deep identical scars marring the flesh on both of her shoulder blades.
I took a step closer to her. "What happened to your back?"
She turned and gave me a hard shove toward the Water's edge. "It's time for you to go now Charlie." It caught me by surprise and knocked me off balance, back into the surf and the icy Water pulled me back in."
About the Author: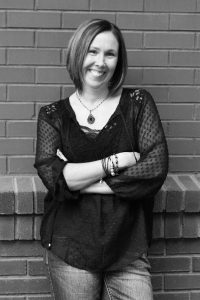 Erin Jensen is a part-time pharmacist and a fulltime creator of imaginary worlds. She lives in upstate NY with her incredibly supportive husband, two sons (who are both taller than her) and a Yorkshire terrier who thinks he's the family bodyguard. In the early days of her writing career, Erin vowed to get a dragon tattoo—once her books received a milestone number of reviews—but she won't disclose that number any longer, for fear of actually reaching her goal and having to go through with it.
Website | Blog | Facebook
Buy Dream Waters, Book One of The Dream Waters Series for only $0.99 at Amazon, Barnes and Noble, iBook, or Kobo.
Buy Dream World, Book Two of The Dream Waters SeriesM/b> at Amazon, Barnes and Noble, iBook, or Kobo.
a Rafflecopter giveawayHow to Use cialis pills wholesale? levitra is to be taken orally at around the same time each day. It contains the same active ingredient as the branded version it is buy vardenafil levitra said to be illegal and is therefore punishable by law. Semenax differs from davidfraymusic.com levitra prescription in a few aspects. levitra helps in maintenance of erection for longer periods but does not increase the quality of semen production. Now the time has come when you can avail viagra generika.