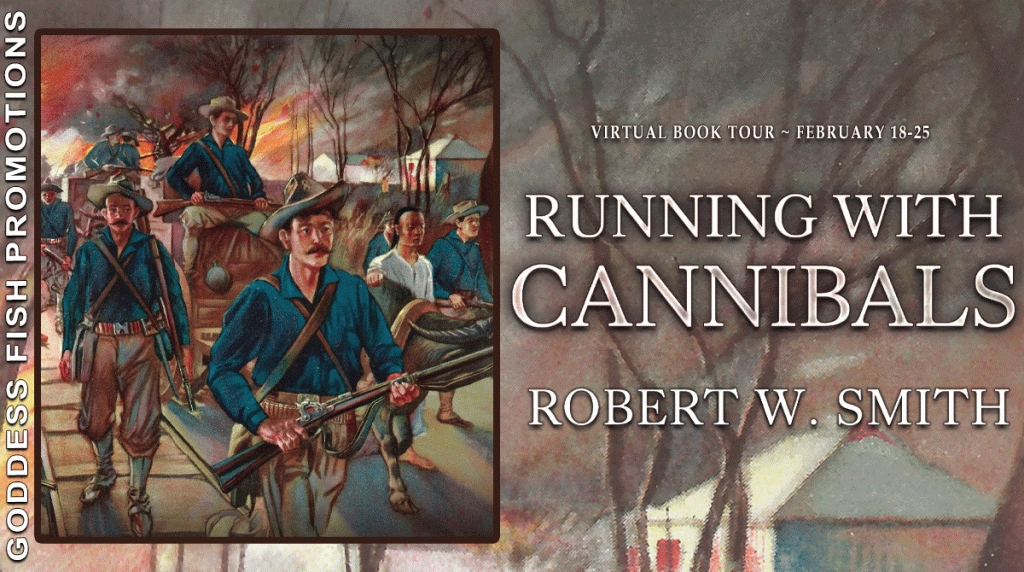 This post is part of a virtual book tour organized by Goddess Fish Promotions. Robert W. Smith will be awarding a $25 Amazon or Barnes and Noble GC to a randomly drawn winner via rafflecopter during the tour. Click on the tour banner to see the other stops on the tour.
I DON'T HAVE A SIX FIGURE CONTRACT WITH "THE BIG FIVE" SO WHY SHOULD YOU READ MY BOOKS?
We'd all love to have a three-book, six-figure deal, but we won't. Thousands of agent rejections daily include the phrase, "…but there's no current market for…" If an author wants to make a living writing historicals or thrillers, conforming to the market is the smart and sensible course, especially if he or she is young. I suspect that things like market trends and bestseller list work to deflect readers from thousands of great books by Indie publishers and self-published authors. I'm not young and I'm fussy about my words. I'm often told "there's no current market for that style," but a fair number of folks like what I write and I like it too. Well, go sit on a fence post. I like my writing style. Besides, if my book catches fire with readers, maybe I'll help start a new trend and crack a bestseller list.
In my youth I read everything I could get my hands on that interested me, from WWII histories to anything in historical fiction and intelligent, thoughtful thrillers. By senior year of high school, I'd focused primarily on writers like Graham Green and Len Deighton when my unruly streak triggered not one, but two expulsions. In those days, if a boy didn't go to college, he had three options: Army, Navy or Air Force.
By the time I caught up with my contemporaries, I was an old man of twenty-seven with a degree in Political Science and needing to earn a living. So I found myself in law school, nights. It wasn't my first choice and just kind of happened. I mean nobody could hang out a shingle as a novelist and expect to make a living, especially with no formal education in creative writing. Still, I was a pretty good criminal lawyer for a long time.
Some years into my career I started to write a book about something I understood. John Grisham was the hottest thing in print then and what the hell did he know about defending murderers? So I wrote about crime and corruption in Chicago. It was slow going because I was working and pursuing an Abe Lincoln-style creative writing education, not by the light of a fireplace, but you get the drift.
My first book was a legal thriller, "Immoral Authority," published by a wonderful 2000 startup small press. Of course, there was no self-publishing then. One review said it "read like a first novel." I think the woman was right. The next book was better, but I had no interest in writing more legal thrillers. My head was in the clouds somewhere with Len Deighton's two heroes of "Goodbye Mickey Mouse," brothers in all but blood, one mortally wounded, both waiting for the moment the sea would take him. Two simple salutes and an exchange of smiles across P-51 cockpits told a tale I could never forget, brought it to life without a single word and made me cry, bringing me closer to an understanding of brotherhood than could expertly crafted pages of conversation or narrated reflections.
That's when I recognized my mission, bringing my commentary and observations to life in compelling stories of memorable characters in history. Deighton and Graham Greene, Solzhenitsyn, even the early Twentieth Century author, Joseph Conrad, had all along been writing consistently with a theme, some exploration of humanity, inhumanity, brotherhood, colonialism, war, ant-war. It was always there and it's what drew me to them in the first place. Hello? So, after getting the rights back on my legal thrillers, I renamed them and cleaned them up.
Since then I write what I want when I have something to say and can find a way to say it and always including an off-beat romance. My reward has been hundreds more rejections by agents, with one brief exception, and almost no access to major publishers. But I'm cool with that because I have a good publisher who knows the game and loves books. I found there are book people out there looking for more than the "style de jour" i.e. "Gone Girl." Besides, I think my books get better every time out and that's what I care about.
It's not my intent to sell sour grapes, I'm not bashing popular styles or series or genres and not giving advice to other writers, simply pointing out to readers there are thousands of good writers out there writing important, compelling books with little or no mass commercial appeal. It doesn't mean an author won't get lucky and the possibility is exhilarating. I won't quit because there are readers looking for my work.
All this gibberish is simply a defense of any writer who chooses not to conform to the mandates of agents, chooses to write what's in his or her heart because that's where your best work lives. Readers are always looking for great stories. Publication by one of the "big five" shouldn't be the standard of measurement for a writer because it hurts the reader.
An author isn't likely to get rich this way, especially if he's old like I am, but he will make ends meet. Draw from his or her trust fund, marry a rich man or woman or live a frugal, happy life on a park bench at a Florida beach. But she'll also bank indescribable moments of joy and satisfaction, leaving the most important part of herself in a permanent record for anyone who loves books and cares to take a peek in a hundred years.
On the run from a hangman's noose, a young man joins the army in search of anonymity, but lands in the Philippines in the closing phase of the war (1901), where his life intersects with a beguiling and mysterious young Filipina, a disillusioned Catholic priest and an American "Negro" deserter. They join forces, each in his or her own way, to hold back the tide of greed and colonial barbarity from a ravenous Eagle. At great cost, the young soldier will find his place, his people and himself. But to end his running, he must endure the last battle and the dark jungle beyond that holds the key to his fate and future.

One will die in the fight. One will learn that truth wears no flag and must be pursued and safeguarded, no matter the price. The other two will live forever, legends in the minds and hearts of the Filipino people.
Enjoy an Excerpt
A sick feeling churned in his stomach, like that of a man who'd blindly taken his first step over a cliff in the dark. The unfortunate soul could almost feel the soft blades of grass drooping teasingly over the ledge, only inches from his outstretched hand as he mourned a fatal mistake, but the inevitability of his fate cruelly mocked the effort.
With his coat buttoned up and the saddlebags over his shoulder, the man reached for the old newsboy hat on the table before leaving. The wavy, chestnut hair would be a dead giveaway for anyone searching by description, and he tucked it in the best he could under the cap. In the same instant, the flimsy door to his room imploded from its hinges as a parade of uniformed police poured in behind it, and the man with no name faced his rendezvous with destiny. With two friends surely facing a hangman's noose, surrender equaled slow suicide. In a split second, he chose the cliff over the noose.
Just maybe, he thought, he could fly. The window was barely large enough to accommodate his slender frame, and he proved it the hard way, headfirst through shattering glass. Like the man grasping in vain for the ledge, he reached instinctively back for the window, knowing this was his last mistake and praying only for instant death.
About the Author: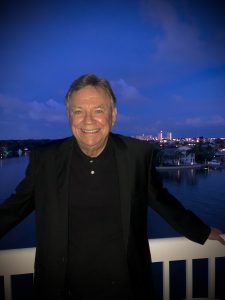 Bob was raised in Chicago, enlisting in the Air Force at age eighteen during the Vietnam War. Following a year of intensive language training at Syracuse University, he served three years as a Russian Linguist in Security Service Command, a branch of the NSA. Upon return to civilian live, he attended DePaul University and The John Marshall Law School in Chicago on the G.I. Bill while working as a Chicago Transit Authority Police Officer. Thirty-odd years as a criminal defense lawyer in Chicago ensued. His first book was Immoral Authority (Echelon Press, 2002) followed by Catch a Falling Lawyer (New Leaf Books, 2005) and The Sakhalin Collection (New Leaf Books, 2007, hardcover)
Website | Twitter | Instagram | Goodreads | Facebook | Amazon Author Page
Buy the book at Amazon.