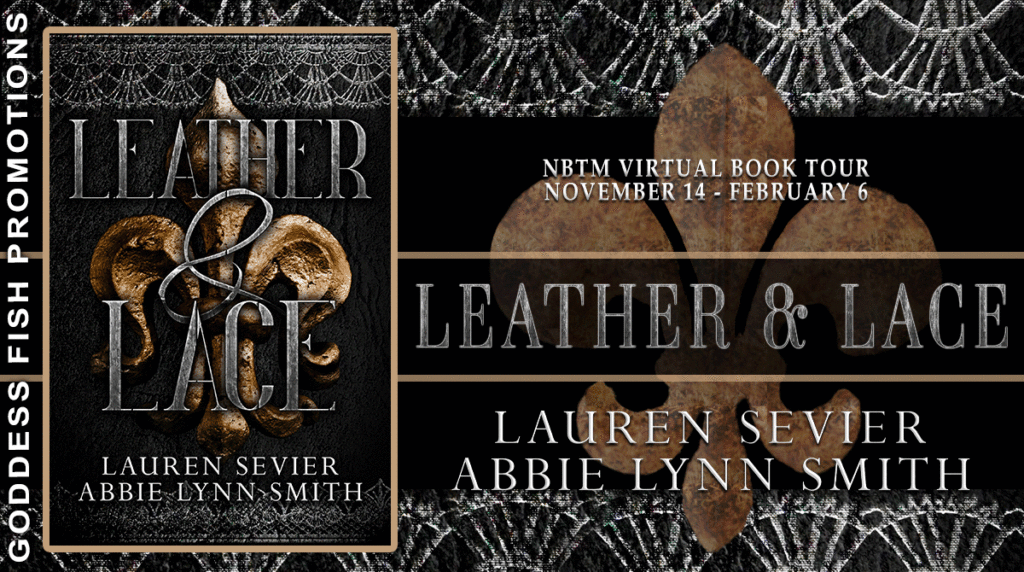 This post is part of a virtual book tour organized by Goddess Fish Promotions. Lauren Sevier and A. Smith will be awarding a $10 Amazon or Barnes and Noble GC to a randomly drawn winner via rafflecopter during the tour. Click on the tour banner to see the other stops on the tour.
How We Handled the Research for the Book
Leather & Lace is set in New Orleans, so one thing we did was travel to New Orleans on a particularly hot summer day and toured the French Quarter. The majority of this novel takes place in the quarter and in one building in particular: the Cabildo, which is a state museum of history now. After we ate po-boys and and drank a daquiri, we toured the Cabildo to get a better grasp of the building for authenticity purposes. Getting to spend a steamy day in the city was just what we needed to capture the feel of it in Leather & Lace.
We also spent a lot of time researching the United States geography. In The Fool's Adventure series, bombs dropped all over and literally reshaped what the country looks like. Partnered with climate change and rising seas, we really needed to understand how what happened in the Culling changed the fabric of the world so we could present the information as accurately as possible while taking some artistic liberties.
For the character of Will Ellis, extensive research was done regarding mental health issues in men. Specifically regarding PTSD in veterans and first responders and correlating depressive episodes and issues regarding suicide attempts.
Finally, there was research done to make sure all injuries and medical conditions explored in the novel were medically accurate and that treatment options (that were non-fictional) were given using the equipment and knowledge they would have available. Think more 'field medicine' than 'pioneer medicine' though at times it could be either or both of them depending on resources. The research and outcomes of all the medical injuries/ailments in the novels are discussed with board certified physicians for the most accurate depictions possible.
Overall, we take a very hands-on approach to research and try to make most of the details as accurate as possible while still leaving room for creative license since this is a fictional world. We want the book to feel immersive and realistic while still engaging the readers in escapism through the fantastical elements of the story. At the end of the day, every effort we make is for our readers' enjoyment and so far we've found that when you keep your readers at the forefront of your mind while developing your stories, they notice and appreciate it. We have the best readers in the world and all we want to do is make them proud. <3
Three years wandering the desert is enough to drive anyone insane, and the limits of Bonnie and Jesse's minds and hearts will be put to the ultimate test.

A deadly showdown with a murderous outlaw ripped Bonnie away from the relative peace and ragtag family she'd built at the end of Guns & Smoke. In the thrilling next chapter in The Fool's Adventure series, we finally get the answer to the biggest question: What happened to Bonnie?

After three years of fighting to get her back, literally, Jesse James finds her in the most unlikely of places– New Orleans high society. With the help of his rival-turned-friend Will Ellis, and a sassy staff member, Jesse's tasked with infiltrating the house of the man he believes was responsible for killing his parents in order to get her back. Jesse's biggest challenge yet will be learning to fight for Bonnie in a way he never expected before: by fitting in.

Mired in high society politics and scheming, Bonnie is at the epicenter of one of the most ruthless gangs in the world. Years trapped in a gilded cage of wealth and lies has irrevocably changed her from a crass outlaw into a southern debutante. Gone is the dangerous glint in her eyes, replaced with suspicion when the devilishly handsome street fighter named Montana suddenly joins her father's staff.

Can Jesse remind Bonnie of who she really is in time to keep her from giving her heart and hand away or will he discover that the wild, beautiful outlaw he fell in love with is truly gone?
Enjoy an Excerpt
Staring at her now, knowing that I'd desperately fallen for her all over again sent a stark jolt through me. This feeling between us wasn't some average infatuation. Most people could live a lifetime and never experience the raging, all-consuming need to be close to another person, no matter whether you knew why.
My soul called out, and hers answered.
Everything that I'd lost three years ago was suddenly before me. In the span of a breath, I closed the distance. I clutched her hips, a smile curling over my lips at the little gasp she let out as her back met the steel door and my mouth covered hers. I reached behind her, flicking the lock. Too many times we'd been interrupted. I'd be damned if I let it happen now. Not when she loved me again.
About the Authors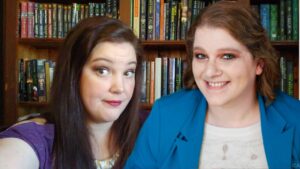 Lauren Sevier and A. Smith are longtime friends and co-authors from southern Louisiana. Guns and Smoke, their first joint publication, began as a "short" story after having too much wine on girl's night. Nine years later it is now the first novel in a Dystopian/Western Romance series. The duo has plans to publish several series together in the future. A. Smith spends her time with her two rescue dogs and rescue cat surrounding herself with books and Labyrinth paraphernalia. Lauren Sevier collects antique tea cups and tries to stay sane, though as the mother of a toddler she fails brilliantly most days. She also has a growing collection of crowns and tiaras and likes to act silly on Tiktok. Look for more thrilling novels from The Fools Adventure series in the future!
Website | Newsletter | YouTube | Instagram | Facebook | Twitter | TikTok
Website | Newsletter | Amazon Author Page | Facebook | Twitter | Instagram | TikTok
Buy the book at Amazon.