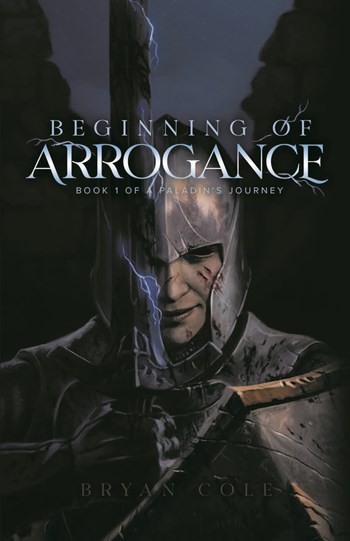 This post is part of a virtual book tour organized by Goddess Fish Promotions. Bryan Cole will be awarding a $15 Amazon or Barnes and Noble GC to a randomly drawn winner via rafflecopter during the tour. Click on the tour banner to see the other stops on the tour.
How to Write Realistic Female Characters
One of the overriding goals that I had for myself was to ensure that I included female characters in Beginning of Arrogance. Including them is easy but making them meaningful and realistic is something altogether different. As I researched this subject, I learned a great deal about not just the predominant archetypes for female characters that exist today, but also how flawed those representations can be.
The existing categories that exist can be broken down into five major groups: the damsel in distress, the sexy one, the child-like silly one, the maternal one, and the macho tough-girl. It isn't even that any of these categories are wrong, per se, but rather that they define entirely who the character is. Having a sense of childlike wonder at the world does not preclude someone from also being tough or maternal (or both!). Likewise, having an awareness of their own sexuality does not limit them in any way either.
One of the common solutions to the problem of too few female characters or characters that have only a single narrative role is to take a male character and turn them into a female character. This can work, but often reads strangely on the page for reasons that are not immediately obvious. Often when I read these characters, imagining them as a man makes them click much more with their dialog and narrative choices, which is a sure sign they started out that way and were swapped later. These dialog options are most common in the macho tough-girl persona. I can't count the number of times I've read female characters saying things like "Don't be such a girl!" or "No time for rest, princesses!" or something similar. Big Hero Six had a subtle subversion of this when Go Go said "Woman Up!" to the team.
Identifying things to avoid is one aspect of writing female characters, but how do you identify what you should write? For that, I simply looked at the various women I know in real life and took attributes from their personalities to flesh out my characters. I came up with the major themes of who the various characters are – Dahlia being very private, for example – and found real-world examples of those attributes and how they manifest.
By far the best example I found was my wife. She is the most complex, beautiful, and dynamic person I know (warning: I may be letting my personal bias show). Aspects of her personality are found in many of the female characters I wrote, but particularly the three ladies introduced in Chapter 16. Each of them has a core identity of who they are, inspired in no small part by my wife.
Using Dahlia as a case study, she dislikes being the focus of attention in social situations. This personality trait influences her skillset and behavior, as well as her interactions with others in the story. She's content to be in the background, but that isn't the same as being unable to stand up for herself or inject her opinion when it matters. Some of my female friends here in the real world have very clear ideas about when something is important to them, and that is when they engage in the conversation. On those subjects that matter, the strength of who they are should shine through.
This takes us to the subject of femininity. One concept that I disagree with is that women should only have feminine interests, and men should have masculine interests. Part of the reason I made Krell the way he is was so that he could look at these areas with clear eyes and discover that he enjoys aspects of living that others may mock him for. As an example, he's never really slept in a comfortable bed before. Likewise, the female characters can have likes, preferences, and desires that need not align with any gender stereotype. One of the recurring themes with the three ladies is that they are all competent warriors. That means, as a rule, they are not going to wear impractical footwear or dresses when trudging through forests or swamps, but it also doesn't mean they are going to ignore their appearances either. They take pride in their appearance because that is who they are, and the practical application of self-care in-story is something I hope people resonate with. Magic is awesome, and people in fantasy literature don't use it casually often enough.
Strength without masculinity, femininity without weakness, and their own likes, dislikes, interests, and passions, just like every other character – this is how I approached writing female characters in Beginning of Arrogance!
Paladins are nothing but trouble. Stories about paladins are everywhere, noble warriors riding magic steeds into battle against terrible foes. Champions of their gods. Heroes to everyone, except those who already have everything. Paladins are notorious for upsetting the balance of power, to the detriment of any who don't worship their deity.

So when Krell is called to service by the capricious god of the seas and skies, ReckNor, those with wealth and power can't help but be concerned. ReckNor hasn't called a paladin in years, and his nature is ever-changing and erratic. The fact that Krell is also an uneducated nobody with a stubborn streak as wide as the sea turns their concerns into fear.

All of which matters less than the threat clawing its way from the waves, ready to turn the ocean red with spilled blood…
Enjoy an Excerpt
Krell's sword struck the pell.
His heavy breathing couldn't disguise the dull thunk from the blade as it hit, bits of wood breaking off. Krell twisted his wrist and pulled, disengaging the blade. He struck again, the blade sliding along the wood, leaving a fresh scar. Once again, he failed to cut through the post.
Krell recovered his stance, his shield raised as Olgar taught him while his sword moved back into proper striking position. His next strike was high and carved another sliver of wood. Without waiting, Krell swung again. The sword hit lower than Krell wanted. He pulled back into the proper stance, and his next strike was on target, carving deep into the wood.
"All right, lad, I think we've seen enough," a voice said from somewhere ahead of him.
Krell took a step back from the pell. An unsteady step, he was forced to admit. The sun was still high in the sky. Sweat ran into his blue eyes, causing him to blink in irritation. He glared at the wooden post. No more than halfway through. His chain mail armor was heavy on his shoulders.
He looked over at the town council, seated at a long table under an awning. They had comfortable chairs for the most part, and were sipping on what looked like cool drinks in the shade. Krell wondered how much attention they were actually paying to this test.
Amra Thort was the leader of the town council, and owner of one of the largest fishing fleets in Watford. She was a formidable- looking woman with steel gray hair, whose hands bore the signs of hard work done many years ago. People in the town respected her, Olgar had told him.
Seated next to her was Daylan Plintform, a wealthy merchant who owned many trading and fishing vessels. His long face was handsome, but he always looked irritated, even when he wasn't. Olgar detested him, but refused to explain why. He was popular in town, since he paid for numerous festivals and banquets when the catch was good.
About the Author: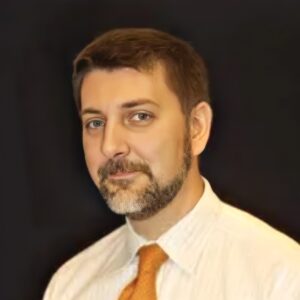 Bryan is an avid reader, and has loved the fantasy genre since he was a child. His love of stories of mighty knights, terrible dragons, and noble steeds has inspired him for decades.
Website | Facebook | Instagram | Goodreads
Buy the book at Amazon, Indigo Chapters, Barnes and Noble, Book Depository, or iBooks.