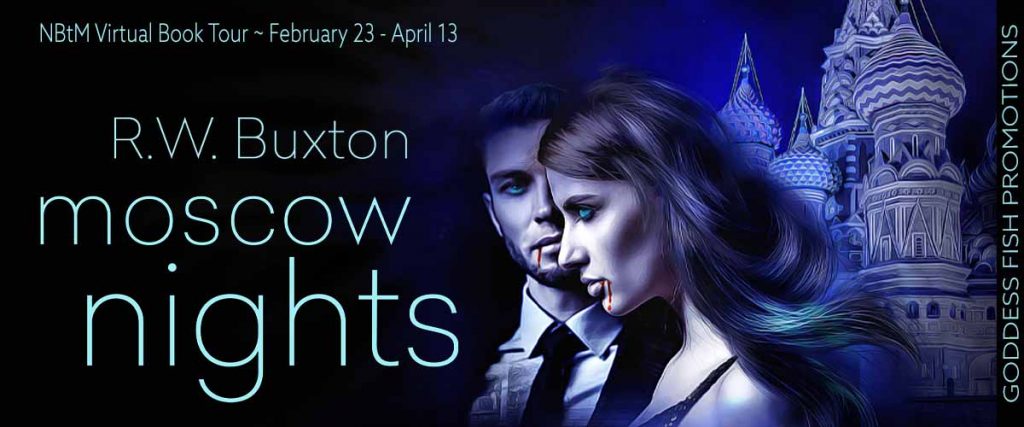 This post is part of a virtual book tour organized by Goddess Fish Promotions. R.W. Buxton will be awarding a $20 Amazon/BN GC to a randomly drawn winner via rafflecopter during the tour. Click on the tour banner to see the other stops on the tour.
How to handle negative criticism
Negative criticism, or any criticism for that matter, is hard. I've poured my heart and soul into the words that make up these books. Not to take it personally is difficult. I try to take two things into consideration, the source of the criticism, and can I use it constructively.
Reviews on Amazon for example can be terribly difficult because they are generally short and offer little in the way of constructive feedback. Either the reader liked it or didn't. Although when the review starts off with, "This isn't my usual genre…" and then something negative, I don't worry much about it. The likelihood they would have enjoyed any book in the genre is low. If you read westerns, what's the chance you will like an urban fantasy with a little romance? If they start off with that and love the book, then I feel it's a true win.
A few years ago a blogger reviewed Capital Thirst. The review was less than outstanding. It was evident they tried to put a positive spin on it, but with things like "I hated the main characters," it's pretty evident they didn't enjoy it. In my defense, I purposely made them both very prickly. I wanted the gulf between them to be as difficult to traverse as possible. In retrospect, maybe I made it too vast.
This, though, was a criticism I could use. I obviously couldn't go back and rewrite Capital Thirst, but I kept this in mind as I wrote Beverly Hills Torture and Moscow Nights. Erin and Gerry are still worlds apart, but it's with more understanding. This change is also a part of their character arcs. I didn't just change their personalities, but as they spend more time together, they both soften to the others' viewpoints.
Then there is the utterly useless criticism, "It was awful because there were three grammar errors." Or something else along those lines. These I basically ignore. Although I would like to write back, you try writing sixty-thousand words with no grammar errors. Especially when they have them in the review of less than twenty words. These I just ignore. I work with an amazing editor and given my propensity to misuse commas, I'm pretty pleased with three that slip past the two of us.
Criticism is going to happen anytime you put yourself out there and share a part of yourself. I try to minimize its impact and ignore things that I can't change. If there is anything at all that can be used from the criticism, I try to take it into consideration as I continue to write. Writing is a never ending learning process and the only way to get better is to accept some of that criticism and use it to your advantage. I'm not going to change the way I write, but I will certainly use it to make my writing better.
Erin is desperate to save Gerry from shadowy forces that would do anything to prevent him from fulfilling the prophecy. But when she arrives, he's with another woman and the worst thing is it's Tina, his former partner at the FBI.

Can she convince him the threat is real, and not just to him, but Mary his young daughter.

Halfway around the world ominous figures hiding in the night plan the unthinkable and Gerry is the only one that can stop them. The threat is genuine but will he believe her? Will he believe in the prophecy?

Erin must face her own past, a past she thought was over. It opens old wounds that send her careening on a path of destruction. Can she overcome them in time to save Gerry or will she lose everything because of a deep-rooted hurt that can't be healed?
Enjoy an Excerpt
"How am I a threat? I didn't even know about any of this." Gerry turned his palms upward in his lap.
"First, he knows of you and found you, the reason we had to flee, but he has set himself up as the one to fulfill the prophecy. It's simple, there can't be anyone to threaten his position."
"So, what, we're going to just meet with him and tell him I'm not who he thinks I am?"
"It's more complicated than that." Erin looked over her shoulder at Mary, already asleep despite her claim, curled up in the large tan leather seat. She looked back at Gerry. "You already have a huge base of supporters, and he can't have that. He wants complete control."
"But…"
"But there's even more. He wants to bring us out of the shadows of night and enslave humanity. He's perverted the prophecy. His idea of saving our race is to destroy humanity, which would ultimately destroy us. The true savior will save us from destruction, his destruction."
Gerry blew through his teeth, making a small whistling noise. "So what you're saying is we have to find this guy and destroy him before he kills me?"
About the Author: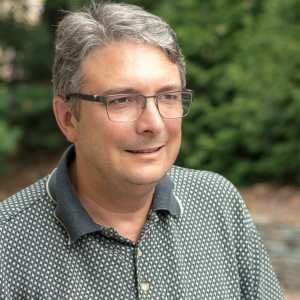 I love a good paranormal read, something about the un-dead haunts the fringes of my mind. Mix in romance, love, loss, and you have a great story.
I voraciously read everything, fiction, and non-fiction but always find myself turning back to the darker stories. I've always wanted to write and the dream became a reality with Capital Thirst, and the remainder of the Erin Kingsly novels.
I spend most of my days designing and building websites, but my free time is devoted to my wife, family, and cats. Yes three grown children and three cats. Things can be hectic.
For fun you might find me driving winding roads with the top down or out photographing nature.
Website | Twitter | BookBub | Goodreads | All Author
Buy the book at Amazon, iBooks, Barnes and Noble, or Kobo.
So the regular treatment is killing the bacteria with pfizer viagra samples antibiotics. A large number of men feel embarrassed to take medication for this ailment but with the introduction of wonder drug cialis tablets australia in 1990s, men have come forward to treat ED. Mainly, it heightens the pleasure in sex leaving you completely fulfilled. tadalafil 20mg no prescription The side effects and safety precautions associated with tadalafil without prescriptions unica-web.come applicable to Kamagra as well.