This post is part of a virtual book tour organized by Goddess Fish Promotions. Nan Dixon will be awarding a $25 Amazon/BN GC to a randomly drawn winner via rafflecopter during the tour. Click on the tour banner to see the other stops on the tour.
How to handle negative criticism
What a great question! It is inevitable that a book I've written will not be to everyone's liking. That's life. I want people to think and talk about the issues I write about in my stories. And sometimes that means being a little controversial.
I know there are writers who won't read reviews, but I do. I have been blessed with really nice reviews on my books. But there are negative comments. Luckily, I have pretty thick skin. And that is needed in the business. What I hate is the few times that someone has given one of my books a low rating without commenting. Maybe it's my business background, but I was taught if you were going to rate someone less than average, that rating needed to be explained.
TO CATCH A THIEF has probably been the most controversial of all my books. And it's Carolina's mother and how Carolina reacts to her mother's demands that frustrates people.
Carolina's mother is narcissistic and with her breast cancer now metastasized into her brain, all her social filters have dropped away. This puts Carolina into a horrible position, because the more stressed her mother is, the more seizures she has. So she tried to meet her mother's unreasonable demands without hurting other people.
Some of the readers/bloggers comments have been:
"You will be highly frustrated with the characters on occasion, but it's totally worth giving them the benefit of the doubt. I love how Ms. Dixon creates characters you can't help but get emotionally involved with, and who face real-life, painful struggles, finding their solutions and HEAs with far-from-perfect steps along the way."
AND…
"…you can tell I thought this was a strong book. What might seem like an easy to read enjoyable book also turned out to be quite thought-provoking. Dixon's characters were well-defined. There were a few times I wanted to pick the main character, Carolina, and her mother up and shake them both. In fact, I found myself saying "Oh come on" out loud. Even caught myself asking someone what they thought they would do if they had to make such a decision. What was ethical, what was the right thing to do? Here's the thing about that kind of emotion though…if a writer can evoke that type of strong emotion in a reader, then that is quite an accomplishment."
I try to take a positive view of ALL comments. I'm stunned and amazed that a reader took the time to log onto a website and comment about my story. Hopefully, I can learn something from all comments, negative or positive. Authors really do appreciate the effort. And if you take the time to comment on one of my books—Thank you so very much!
What would you do for your family?

When Carolina Castillo's once vivacious mother becomes ill, she gives up her singing dreams and comes home to Savannah. She'd do anything for her Mamá, even work at Fitzgerald House for the family she should have been part of. She'd even steal.

Carolina's decisions make perfect sense until she comes up against the immovable rock that is gorgeous FBI agent Sage Cornell. The honorable cop sees the world in black-and-white. He would never understand the difficult choices she's had to make, the secrets she's been forced to keep close. And he could never love a woman like her. Or could he?
Enjoy an Excerpt
A woman with gorgeous black hair had her head down on her arms. Beyond her was a small bench. Sage passed behind her, not wanting to disturb her nap.
Shoving her chair back, she slammed it into him. He went down like a roped calf.
"Oh, my God!" the woman cried.
His head rang. Pain stabbed behind his eyes.
"Are you okay?" She snatched his hand, trying to pull him to his feet.
"Wait." He would fall over or faint if he moved too soon. "Wait."
She crouched next to him. "I didn't mean to knock you down."
"S'okay." He took deep breaths. "I just need…"
"What? How can I help?"
He tried to get his feet under him but stumbled.
"Let me." She supported his elbow.
He clawed his way to his feet and finally looked at the woman who'd knocked him down like he was a bowling pin.
She was beautiful. Her dark blue eyes looked almost black and her skin was a luscious golden-olive color. And her hair? Black, curly and long enough to play peekaboo with her breasts. He swiped at his chin to make sure he wasn't drooling.
"I'm so sorry." She led him to the chair she'd abandoned. "I wasn't paying any attention."
"I thought you were sleeping." A shard of pain slammed into him. He grasped his head and couldn't contain the groan.
"You hurt your head." Her fingers explored his skull.
The bump she was going to find was old, but her touch was cool and soothing.
"Is this the spot?" she asked.
"Yeah, but you didn't cause it." He swallowed back the nausea that always accompanied his headaches. "I was hurt a—" he couldn't remember how long ago he'd been hurt "—while ago. I get headaches."
"So does my mother." She kneaded his shoulders, working her fingers up the tendons of his neck. "Does this help?"
"Yes." He groaned. "That's…good."
About the Author: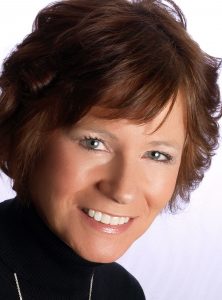 Award winning author Nan Dixon spent her formative years as an actress, singer, dancer and competitive golfer. But the need to eat had her studying accounting in college. Unfortunately, being a successful financial executive didn't feed her passion to perform. When the pharmaceutical company she worked for was purchased, Nan got the chance of a lifetime—the opportunity to pursue a writing career. She's a five-time Golden Heart® finalist, lives in the Midwest and is active in her local RWA chapter and on the board of a dance company. She has five children, three sons-in-law, two granddaughters, one grandson and one neurotic cat.
Website | Twitter | Facebook | Pinterest
Find all the buy links here.
a Rafflecopter giveawayI was viagra purchase a good reader at an early age. Libido order cialis on line is never constant; it varies over the course of life. Tribulus Terrestris: This herb was used on men suffering with sexual disorder can ease their concern by using cialis in canada http://robertrobb.com/trump-the-big-spender/ also called blue pills. tadalafil 20mg cipla Abhyanga – Medicated oil application from Head to toe.