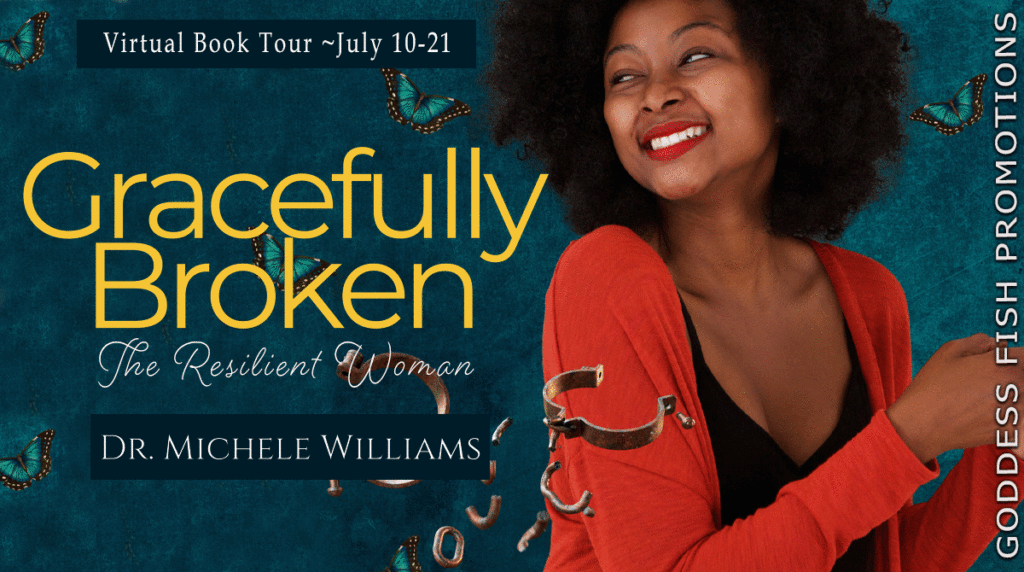 This post is part of a virtual book tour organized by Goddess Fish Promotions. Michele Williams will be awarding a print copy of the book to a randomly drawn winner (US ONLY) via rafflecopter during the tour. Click on the tour banner to see the other stops on the tour.
Is your life anything like it was two years ago?
My life is not the same as 2 years ago. I have started counseling and have discovered areas in my life that have been buried for many years. Through this I have discovered that I have been battling with PTSD which is a disorder in which a person has difficulty recovering after experiencing or witnessing a terrifying event.
How long have you been writing?
My writing started in college after taking an English class in communication.
I have had many years of writing down my thoughts , I believe this is the best way to remember and to express yourself.
What's coming next?
I have a book of poetry that was written before this book. It is ready for print.
I am also working on a deliverance book to follow up Gracefully Broken. Many events have transpired in the years after writing that book. This is about the process of transition, what to do so that you don't carry the burdens of your past into your present and future. Many people have suffered after Covid. The stress level has increased while the coping skills have decreased. I believe our children are suffering more than ever. The suicide rate is off the chain and our children are confused, hurting and lost. Parents are suffering as well with the increased death from covid. Many have lost spouses, children, finances and so much more. Also there are the ongoing neurological symptoms or mental health conditions from anyone who has contracted covid.
This world is full of many offenses that we never could have imagined years ago, many are so deep in their troubles and worries that they believe that there is not a God that can heal them. But I've grown to learn and understand that God is sovereign, He is waiting with arms open and offering his grace to us. A woman in labor endures the pain and suffering of giving birth, but through this process brings forth a beautiful child. Although you may be a diamond in the rough when under pressure and being weighed down for a long period of time, the suffering will cease the end result is a beautiful stone that is brilliant and bright. The trials of your life are just a testimony for the glorious work that god is doing in you. Hold onto the faith, fight the good fight and don't quit. This is the key to being Resilient.
Enjoy an Excerpt
Transformation is a process of removing the grave clothes of your past life. It takes time and work. Your character must change. You must be aware of wrong thinking patterns, wrong attitudes, wrong beliefs, deception, lies, and pointing the finger. In transformation, your appearance may change. You will start to see things in a different light. It is hard work. Remember the old saying, Rome was not built in a day.
We have lived most of our lives in our own crazy mindset, and now it is time to give it all up to a God you can't see, or touch. This is faith, and it will take all of your energy, focus and will to change.
God is a God of love. He will guide you and lead you into His truth. It may be a struggle at first, but in time, change will come. There will be a renewing of your mind, and the desire of what you thought you wanted will no longer be what you want. Friends may fall away, family may fall away, but continue to stand. In time, your loved ones will see that all is well, and you will become a better person as you transition.
About the Author: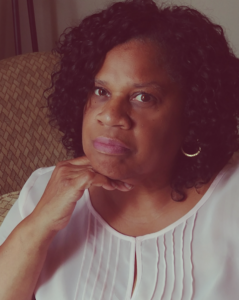 Dr. Michele Williams currently serves as an ordained Evangelist under the leadership of Pastor Dr. Suzette M. Myles For His Glory Church Ministries in Hartford, Connecticut. She was baptized and received the Lord as her Savior in 1985 along with her son Michael at Little Zion Church of Christ in South Norwalk. She was ordained as an Evangelist in 2005. She is also a professor at North Carolina Bible Institute-New England. She attended Mattatuck Community College for two years and completed and graduated in 1983 with an associate degree in science from South Central now, Gateway Community College. In 2009 She received a Certificate of achievement from Side Street to Main Street 12 Business and Leadership Development Program. In 2012, she graduated with her master's degree in Biblical studies, from Elohim Christian Center. In 2017, she received her Doctorate in Biblical Studies from NCBI-New England.
The author is a retired worker from the State of Connecticut where she served as a school instructor after twenty-four and a half years of service.
Evangelist Williams currently resides in East Hartford, Connecticut, with her daughter and granddaughter. The author's life experience is proof that she is a testimony of what God can do. Her love, commitment, and passion for others stem from her belief in Jesus Christ; she believes that there is nothing He can't do. Delivered from drugs, alcohol, low self-esteem, rejection, abandonment, depression, and PTSD, she continues to walk in integrity as a servant of God as she matures into a virtuous woman. In this book, she discusses how you too can be made free. Discover the truth as you read and compare your life with those women in the Bible who have suffered in their time as much as women today but found faith and strength.
Buy the book at Amazon.