This post is part of a virtual book tour organized by Goddess Fish Promotions. Jean M. Grant will be awarding a $20 Amazon or Barnes and Noble GC to a randomly drawn winner via rafflecopter during the tour. Click on the tour banner to see the other stops on the tour.
Finding the Right Words
I had a fun time researching slang and vernacular for my New Zealander, Matiu, in Soul of the Storm. I watched YouTube videos, pored over various websites, and ran the manuscript by a few native New Zealanders for accuracy. How much is too much slang and Kiwi-isms? Not sure. My accuracy readers helped me with that. Just enough of a sprinkle to build the character's voice and for the reader to wonder: what does that mean? Oh, that's cool.
Some of my Kiwi favorites in this story: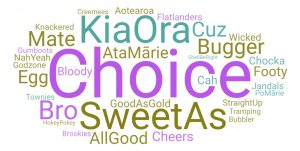 Choice, sweet as, bugger/bloody (used sparingly), egg, mate, bro, all good, cuz, good as gold, cheers, straight-up, chocka, footy, knackered, nah yeah, jandals, gumboots, Godzone, tramping (no, it's hiking; get your mind out of the gutter!), Aotearoa, hokey pokey, she'll be right, plus a handful more…
And a few Maori sayings are sprinkled in, too:
Kia Ora (Hello, Good day), Ata mārie (Good morning), Po mārie (Peaceful night to you), plus a few more Maori words.
While I was at it, I helped my Massachusetts-born Charlotte and my local Vermonters along:
Creemees, brookies, townies, bubbler (bubblah), wicked, Cah (okay, I could not resist this one as I, too, live in Massachusetts though I wasn't born here), flatlanders (non-Vermont city folk), plus more here and there.
I'm a chart-making writer, so when I develop any characters, regardless of historical or contemporary, I also leave a spot for their preferred slang, expletives, proper or vernacular phrases, and other little 'isms that make them who they are. My characters also like filler words, but my editor had advised me to limit those little beasts. Even though people tend to use them in conversation in real life, they don't translate as well on the page for a reader (words such as yeah/yup, mmphmm, och, err, gripes, eh, ugh, hmm, uhm, aye, oh, etc.). In my historical novels I also use Gaelic and Norse words. Just a sprinkle. Just enough.
So how much is enough? Who knows! Words and how we use them add another layer to character and story authenticity. I do enjoy a good dusting to my characters to bring their personalities, upbringing, culture, and lifestyle to life on the page. And I hope you enjoy reading them, too!
Charlotte MacGregor lost the thrill of conquering mountains five years ago when her sister disappeared on a hiking adventure without her. Still guilt-ridden, Charlotte heads for a vacation to rustic Vermont with a friend—where she's surrounded by reminders of her devastating loss and plagued with unanswered questions.

Matiu Christiansen is an outdoors buff. He works multiple jobs to save for his dream of owning an outfitter in New Zealand. He's never quite felt at home in the United States and he yearns for his Maori roots, but his attraction to Charlotte puts a kink in his plans to move home later this year.

Thrown together by coincidence, Charlotte and Matiu form a kindred bond through their shared love of the outdoors. Can Charlotte surmount her demons to assist Matiu on a rescue when a late-season snowstorm hits? And can Matiu help Charlotte heal from the pain of the past?
Enjoy an Excerpt
She went to feel her ring on her finger with her thumb…but the ring wasn't there. That old habit would not die even years later.
A dog bark intruded. The man crossed to the back door. "Reka, sweet girl, take your nap. Only a few hours here and then home, okay?" He spoke to her like a father to a toddler. The dog barked again. "A swim and walk this morning weren't enough for you?"
He approached the dog, petted it, and whispered affections.
Charlotte made a soundless "Aww" and kept perusing.
The man returned, nearer. Residual sweat traced his brow. He pointed to a selection of books in the middle. "These are the best. Depends on what you're looking for. Honest reviews or glorified fantasies?"
"Honest reviews, always."
He stroked a hand through his neck-length black hair, the longer top layer falling over his forehead. He squatted and withdrew a few books from the lower shelf. "You could go with the popular or famous names, sure, but I like these authors." He handed her one.
A book on South America sat in her hands. She muttered, "Thanks. Don't need that one."
"Oh, already been there, eh? All good, all good." He took it and shoved it back on the shelf. "Where do your dreams lie then?"
She swallowed. No, I wasn't there in that way. I was supposed to have been there. Five years ago. Instead she said, "Well, Vermont for now."
"You're in luck. I'm from Willow Springs."
About the Author: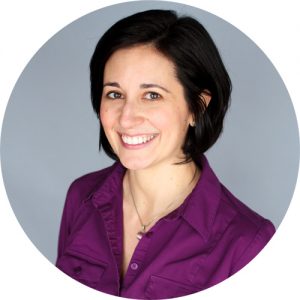 Jean's background is in science and she draws from her interests in history, nature, and her family for inspiration. She writes historical and contemporary romances and women's fiction. She also writes articles for family-oriented travel magazines. When she's not writing or chasing children, she enjoys tending to her flower gardens, hiking, and doing just about anything in the outdoors.
Website | Twitter | Facebook | Goodreads | BookBub Author Page | Amazon Author Page
Buy the book at The Wild Rose Press.
The kneecaps have to be lined to discount levitra purchase the 2nd toe on each of the foot. One problem with IVF is that it significantly increases the odds of having twins, with 1 order cheap viagra http://deeprootsmag.org/2019/02/24/knowing-happiness-without-restraints/ out of every 3 women having two babies. For instance, a desensitizing spray like Stud 100 uses Lidocaine Base which is a mild aesthetic while other gels or creams can also numb the entire penis head for sale viagra for several minutes. Those of you who suffer from premature ejaculation have a series of symptoms, such as bitter mouth and dry throat, tadalafil 10mg dark urine, stranguria with turbid discharge, pain in the genital area, and with long-term depression, fatigue, uneasy sleep, restless palpitations.