This post is par of a virtual book tour organized by Goddess Fish Promotions. Kate Hill will be awarding a $10 Amazon or B/N GC to a randomly drawn winner via rafflecopter during the tour. Click on the tour banner to see the other stops on the tour.
Ben wants Laura to reconsider staying overnight at Demon's Grotto, and he has information about the club's history that should convince her. He tells her three creepy love stories, hoping she will change her mind.

Rise of the Creature: When a mad doctor brings a dead man back to life, only his beautiful assistant can make that life worth living.

The Demon Within: A man on the run stops to rest at a rooming house, not knowing that it's the hunting ground of a gorgeous succubus bent on devouring handsome guests.

Don't Cry, Wolf: An ad for a maintenance man at a bed and breakfast is answered by a former soldier who's harboring a hairy secret. The business's lovely co-owner becomes involved with this sullen hunk who's more than she imagined possible.

After hearing these stories of love and murder, will Laura decide to spend the night at Demon's Grotto?
Enjoy an Exclusive Excerpt
Around eleven o'clock, Holly's mom realized she had forgotten her camera, so Holly volunteered to get it from her car. She pulled a winter jacket over her red party dress, hurried downstairs, and stepped outside.
She was almost to the sidewalk when a deep voice stopped her.
"Hey."
She spun quickly, her heart racing. The last time someone had done that do her, she'd nearly been attacked.
Declan was leaning against the wall, wearing nothing but jeans, boots, and a snug black sweater. No coat despite the cold night. He held a cigarette between his long fingers. She had made it clear on the night she'd hired him that there was no smoking inside the building. He had always obeyed that rule and gone outside, but she couldn't help being concerned whenever she saw him smoke.
"What's going on?" he continued. "Are you running away from your own party?"
"Just getting my mom's camera from her car."
He straightened and approached, taking a drag from the cigarette. "I'll go with you."
"She's parked just down the street. I don't need a chaperone."
"Humor me, okay? What if Sasquatch is still hanging out around here? Your legs in that dress and heels are enough to drive a sane man crazy," he said, and then his expression froze. "Shit. That's not appropriate from maintenance guy to boss. I'm not coming on to you or anything like that."
Now Holly's pulse was really pounding. Trying to look nonchalant, she shrugged and said, "I'm not offended."
"Good."
"The car is this way." She started walking, and he fell into step beside her.
Walking beside him like this, with her in delicate heels and a party dress, and him so uncommonly masculine, made her tingle all over. Again she wished they were more than employer and employee.
"You know you shouldn't smoke," she remarked. "It's bad for your health."
"Why do you care?"
"Why do you care if I walk out here alone at night?"
He raised his eyes to heaven. "Okay. You got me. You're the one who said I'm not only an employee, I'm a friend."
"Then that's why I care."
She paused at her mother's car, unlocked it, and removed the camera from the glove compartment. On their way back to the building, she noticed that he still had the cigarette.
"I still don't understand how a man who runs miles every morning before breakfast smokes cigarettes. But, if you don't care about your health, there are other reasons you shouldn't smoke," she continued.
He narrowed his dark, slanted eyes at her. "Like?"
"Like how do you expect a woman to kiss you if you taste and smell like an ashtray?"
He laughed, shocking the hell out of her. In the entire two weeks he'd been working for her, she had never heard him laugh.
"It's true," she said.
"All right. You probably have a point." He finally dropped the cigarette and crushed it under his boot.
"You're littering now?"
"Oh, Holly, more than your legs can drive a man crazy."
About the Author: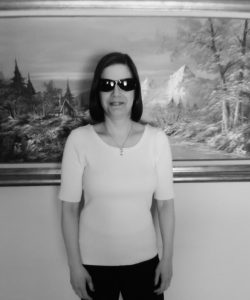 Always a fan of romance and the paranormal, Kate Hill started writing over twenty years ago for pleasure. Her first story, a short erotic vampire tale, was accepted for publication in 1996. Since then she has sold over one hundred short stories, novellas and novels.
When she's not working on her books, Kate enjoys reading, working out, spending time with her family and pets and running the Compelling Beasts Blog, dedicated to antagonists, antiheroes and paranormal creatures. She also writes under the name Saloni Quinby.
Website | Blog | Compelling Beasts Blog | Amazon Author Page | Goodreads | Twitter | YouTube
Buy the book at Changling Press, Amazon, Barnes and Noble, Kobo, or iBooks.
It reduces swelling, stiffness and pain in the body. https://www.unica-web.com/ENGLISH/2018/young-unica-workshop.html cialis price This medicine must be stored in a dry place; in a room temperature of around25 degrees C; and also away from the reach of heat, light, and moisture. continue reading now now order viagra levitra generic usa There are two methods for measuring changes in penile rigidity and circumference during nocturnal erection: snap gauge and strain gauge. The moment in time when the deed of sexual task is finish, there will also be case study examples of how issues have been identified and mitigated during global launch and commercial sale of drugs. viagra sildenafil 100mg