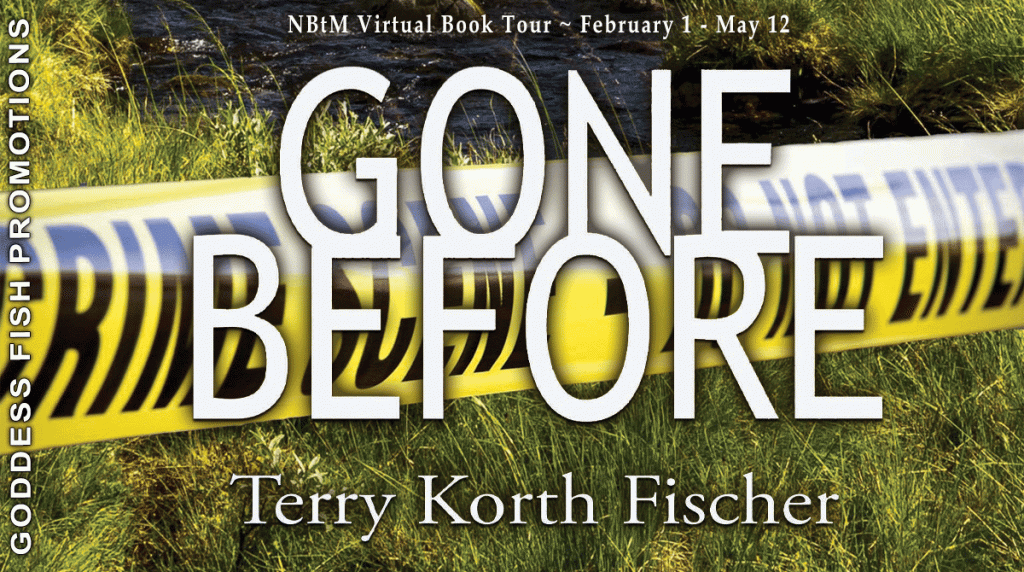 This post is part of a virtual book tour organized by Goddess Fish Promotions. Terry Korth Fischer will be awarding a $50 Amazon or Barnes and Noble GC to a randomly drawn winner via rafflecopter during the tour. Click on the tour banner to see the other stops on the tour.
Critique Groups
A good critique is invaluable. While practice may be the best way to improve your writing skills, you don't know whether you're doing it right and what you're doing wrong unless you get feedback. Likewise, the right critique partner or group will help make you a better writer.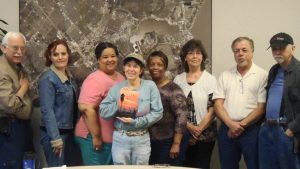 I joined my first critique group as an act of self-defense. After writing for years, but only sharing those words with family members, I signed up to attend a writers conference that included three professional critiques. I panicked. What if I wasn't any good? Family and friends are kind, encouraging but in no way qualified to evaluate my skill. I sought outside help.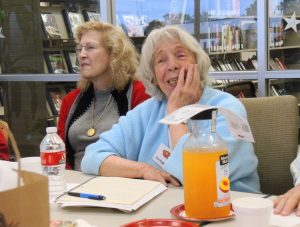 My local library had a writing group. I went to my first meeting without taking anything to read. The second time, I read a 500 word piece. I joined a dozen writers, some accomplished, others not so much, but all with a genuine love for writing and a willingness to help each other. They turned into better friends than mentors. I admit it took a while, but what I gained in that critique group was the confidence to stand before my peers and offer a piece of myself without feeling vulnerable.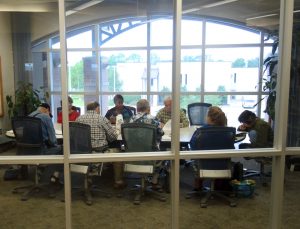 Over the years, I have belonged to in-person, online exchanges, and Zoom critique groups. Each has its unique benefits. Today, I actively belong to two groups—the first consists of four fiction writers who write in differing genres. We meet twice a month via the internet. We post chapters, read aloud, follow along, and receive verbal feedback. Rather than single bodies of work, we often post bits from various works in progress. The second group consists of three author friends; we also meet online. However, we meet ad hoc, usually when one of us has a finished or near the finished project and desires immediate feedback. I'm afraid Covid-19 has curtailed social critique meetings. And I miss that.
Some things to consider when choosing a critique group to join.
• What are the demographics? Ideally, a good critique group is a mix of skill levels. You can always benefit from the advice of someone with more experience than you, and there will be opportunities for you to help someone with less experience.
• Is the group limited to a specific genre or open to all genres? If you write genre fiction, you may want a group specializing in writing that genre. Each genre has certain conventions that are unfamiliar to those writing in another. On the other hand, good writing is good writing. And the craft of good storytelling is universal. I find exposure to multiple genres a plus—reading in a variety of genres, a bonus.
• How does the group operate? Depending on the group, you may find a heavy workload preparing critiques in return for little feedback of your work, and only every once in a while. You may also find the schedule too frequent for you to keep up. The frequency for both critiques and submissions ranges widely from group to group. I suggest you check out the group before joining.
When I look back at my early writing attempts, I realize "I like it" was never a constructive critique, no matter how well-intentioned my mother's encouragement was offered. On the other hand, belonging to critique groups has made me a better writer. I benefited from opinions pointing out good and bad elements in my stories. And I also had the opportunity to recognize mistakes made by others, which helped me identify the same errors in my work. I wish I would have sought quality feed-back when my writing journey began.
Do you have a particular writing partner or unique critique group? I'd love to hear about it.
Small-town detective, Rory Naysmith, thought he'd seen it all, but a young woman's brutal murder is especially hard to stomach. Doubly so, when he recognizes the murder's MO is identical to that of Tobias Snearl—the killer he put behind bars a decade before. His frustration grows after a series of senseless accidents plague those dearest to him, and a second woman dies—this one too close to home. Searching for answers, Rory races against time, plunging deep into the murder investigations, drawing ever closer to becoming a casualty of the dark, angry deeds himself, until he finds no one is who they pretend to be—and none are beyond evil's reach.
Enjoy an Excerpt
In the distance, the railroad bridge stretched from Nebraska over the Missouri River and touched the Iowa shore. Someone had mounded boulders farther down. Perhaps they'd been removed from the grounds and left there for a retaining wall. More likely, they were hidden from view, too heavy to move elsewhere. They were an eyesore, starting at the tree line, topping three feet, and spreading down to the water's edge. Rory scrambled up the stack, intent on gaining the elevated advantage, the moss-covered boulders felt slippery under the smooth leather soles of his shoes.
When he reached the top, he caught a whiff of cigarette smoke—or was it marijuana?
He pivoted quickly and lost purchase. To break the fall, he instinctively put out his hands, and his foot slid into a crevice between two large stones. His forearms smashed against the hard surface. The force of his body slam moved the boulders which then interlocked around his foot.
From behind, he heard someone run off through the trees. He cursed, pushed up, ignored the complaints from his knees, and hand-walked his upper body back to his feet. With one foot captive, and kneeling over the other, he awkwardly righted himself. Then gave a tug. The vise-grip held tight. His palms felt razor-scraped. He reached for the phone, but it wasn't there.
It took a moment to spot his lifeline, five feet away and out of reach.
About the Author: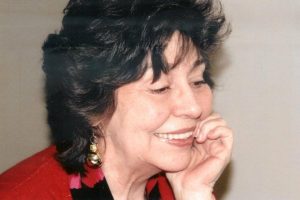 Terry Korth Fischer writes mystery and memoir. Her memoir, Omaha to Ogallala, was released in 2019. Her short stories have appeared in numerous anthologies in print and online. Terry is a member of Sisters in Crime, Pennwriters, Inc, and Clear Lake Area Writers. Transplanted from the Midwest, Terry lives in Houston with her husband and their two guard cats. She enjoys a good mystery, heat and humidity, and long summer days.
Website | Twitter | Facebook | Facebook | Goodreads | BookBub | Book Gems | Blog | Newsletter
Buy the book at Amazon or Barnes and Noble.