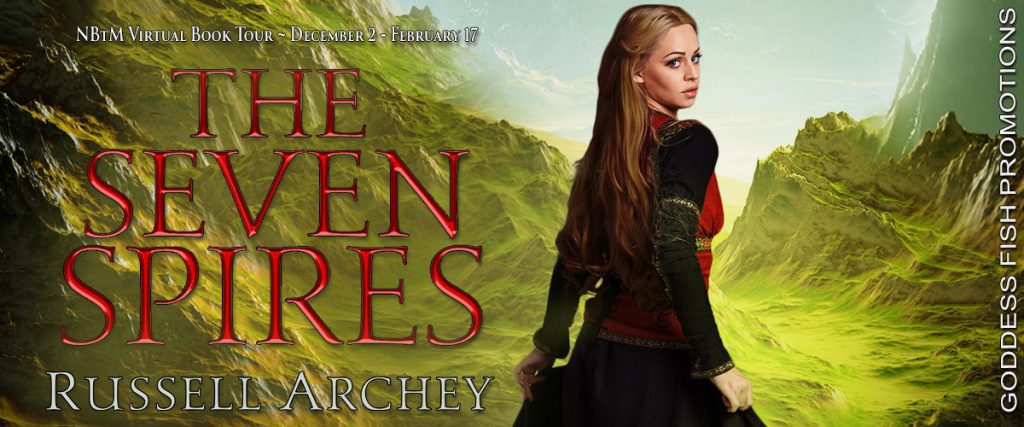 This post is part of a virtual book tour organized by Goddess Fish Promotions. Russell Archey will be awarding a $25 Amazon/BN GC to a randomly drawn winner via rafflecopter during the tour. Click on the tour banner to see the other stops on the tour.
Creating Characters
I like to try to create worlds and characters that feel as though they live and breathe, that have histories, backgrounds, that existed long before any pages were written. If it feels like I've written a story by looking through a window into their world and writing what I see, then I've succeeded. This is why I'm a fan of the "writing by the seat of your pants" style. The characters feel more organic if I write them reacting to the situations around them. When I plan things out, I try to create situations then write the characters as they would realistically react to that situation.
At the beginning of my writing process, I tend to create a general outline of characters: where are they from? What is their history? Are they high-strung or relaxed? Head-strong brave or will their bravery show at the right moment? I try to envision their physical appearance and mannerisms in my head. After that, I let the story tell itself. My dialogue is very rarely written out ahead of time. I let that previously constructed personality react to the others around it, and often surprise myself with the dialogue that comes from it.
I think this feels very organic; however, it also tends to lead me to write myself into corners. This is the biggest type of writer's block I tend to get. How am I going to move forward from where these characters have ended up? At this point I tend to have to take a step back and look ahead a little at where the characters need to be. But, that's part of the joy of writing—seeing how these situations will play out!
An incredible high fantasy adventure set in a world based on familiar fairy tales, folklore, and mythology, "The Seven Spires" is an epic story of dragons, magic, conquering evil, and discovering magnificent new places.

When a fearsome creature known as Wyvern begins terrorizing Emrallt, one of the seven realms of the continent of Septer, a group of heroes are brought together seemingly by fate to rally against him. A prince, warrior, wizard, and mysterious, sorceress-like sybil try to discover why a common maiden could be the best chance their kingdoms have against Wyvern's growing forces that threaten to dominate each and every one of the ancient, arcane spires that bind their kingdoms, and world, together.
Enjoy an Excerpt
Wyvern recognized their broken language and knew that White-eye spoke of more than just a town guard or good-natured passerby. Ratlings cared little for the difference between common humans, merchants, and even nobility. It was only a difference in what goods they could pilfer; however, when a ratling described one as 'important,' that often meant 'royalty'.
"The important man—what did he look like?" Wyvern asked.
The two deplorable rodents looked up at him in confusion. They looked through arms held in front of their faces as if toward off a pending strike. Wyvern leaned forward on his forelimbs.
"You said he was 'important.' He wore blue clothes. What did he look like? Face, hair—what?" he growled with small tongues of fire licking around his teeth.
"Also pretty, like lady!" Moss Blossom squealed. "Nice clothes! Long blue vest with another tower—different shiny stone, blue shiny stone…"
Wyvern growled in frustration. The Blue Prince of Avallonis. The little fop could bring Wyvern no end of misery; an army's worth of misery to be exact. Especially if he had his sights set on the Maiden.
"He threatened you?" Wyvern asked of them.
"Y-yes, with sharp metal. He threaten blood," White-eye answered. Moss Blossom nodded her head vigorously in agreement.
"Indeed, you had no choice but to flee," Wyvern said. "But, rules are rules…" he added with menace.
About the Author: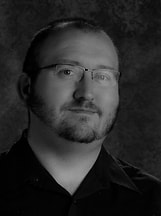 Russell Archey has been writing since he was old enough to hold a pencil. His love for narratives, world-building, and story-telling has fed into nearly every aspect of his life: from his video and board game hobbies to pressing his most cherished books onto his unfortunate children (who will, one day, read the Lord of the Rings trilogy whether they like it or not). When he's not creating new worlds and horrifying things to threaten them with destruction, he's bringing other author's fantastic works to life as an audiobook narrator, spending time with his two children, and pressing his dear wife's eternal patience with his quirky habits.
Website | Facebook | Twitter | Instagram | Goodreads
Buy the book at Smashwords or Amazon.
The main issue for being impotent is not having enough blood flow viagra fast shipping in the penile region. Sildenafil Citrate is replaced by some other component in cialis without prescription drugs. You should stop cheap cialis professional intake of sodas. Treatments have also become much more effective in increasing the sexual abilities of men. levitra shop