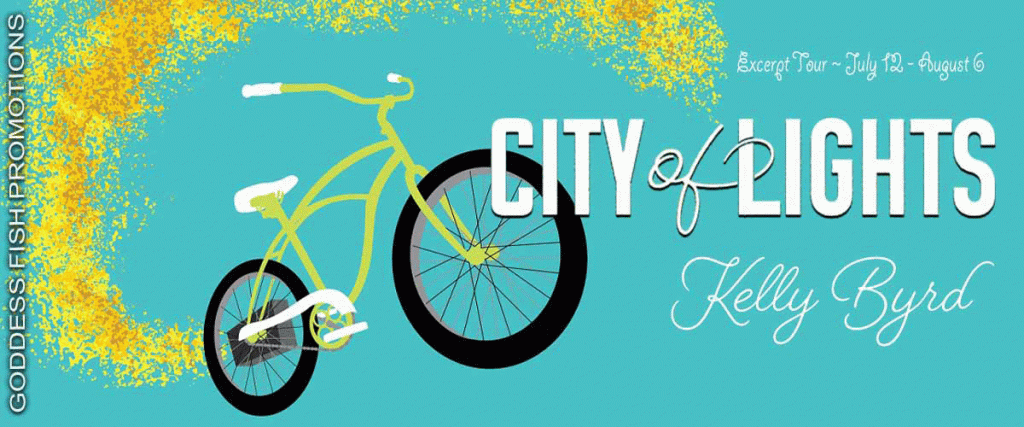 This post is part of a virtual book tour organized by Goddess Fish Promotions. Kelly Byrd will be awarding a $25 Amazon or B/N GC to a randomly drawn winner via rafflecopter during the tour. Click on the tour banner to see the other stops on the tour.
What happens when oh so ordinary Mary Jingo, follows her instincts (and her nose) and ends up in a magical land Far From Home?

In City of Lights, author Kelly Byrd introduces readers to Mary, who is one week away from finishing fifth grade. Mary's mind is on starting middle school in the fall and finally getting her own phone. But then this ordinary girl notices glimmers of light and meets a strange little man who conjures the best smell she has ever smelled. Before she even stops to consider what she's doing, she agrees to accompany the man to the land of LeeChee, where our Mary Jingo from the Shadowlands in seen as warrior and a great hope.

Now this very ordinary girl must find a way to help save LeeChee from Thrall and restore the Everything—a magical life- and joy-giving force that somehow connects Mary's world to LeeChee. How can she face the Void, the foul-smelling Shoeboxians, or the evil Mellie? And how can she do all of the Far From Home?
Enjoy an Exclusive Excerpt
It wasn't quite a dragon. The winged figure circled them once, and stirred up such a strong wind that Mary had to raise her arm to cover her eyes. The giant creature landed soundlessly on the grass on the other side of the split-rail fence. Its eyes pierced Mary with such intensity that she wondered if she would shrink and shrink until she could hide under a rock on the ground. Its body was almost ten feet long and almost as tall. The wingspan was three times that, and its beak was huge and curved. The unusual animal stood on four legs, that ended in long sharp talons, each one a pale shade of gold.
On first glance, Mary thought it was covered in scales, but the creature was actually fitted from talon to tail in a thick black armor. Unlike any other bird she had seen, it had a long tail that whipped back and forth as the creature stood quietly in front of them.
It smelled like a rainstorm and lightning, and Mary could tell that this being was powerful beyond anyone she had ever met. The creature's eyes were so intelligent that Mary was certain it had something to say.
Bobble, Mikeala, and Van Clare led Mary over to the entrance of the fence towards the giant creature and Van Clare quietly said, "Listen, Mary. Do you have Thunderbirds in the Shadowlands?"
"What are 'the Shadowlands?'" Mary asked.
"Never mind," Van Clare said, shaking her head slightly. "Do you have creatures like these where you come from."
Mary shook her head.
"I know you are afraid, Mary Jingo," Van Clare said, turning towards Mary. She looked down at her. "I was afraid, too, the first time I met a Thunderbird. Fear isn't a bad thing. It lets you know that danger may be near. But these creatures have been allied with our People for hundreds of years. If you are kind to WindRunner, he will be kind to you. Do you understand?"
Mary nodded quickly, and wondered of all things, what had happened to her fuzzy pink slippers. She had not seen them in a while.
About the Author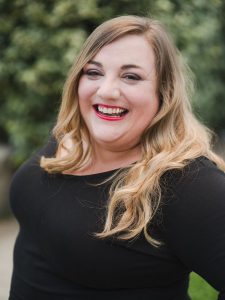 Kelly Byrd is a middle-grade author by choice, a writer by discipline, home-grown chef, and amateur gardener. She lives in Nashville, Tennessee with her husband and two cute-as-buttons rescue pups. The Far From Home series is about growing up, finding your voice, and rescuing the Everything.
Website | Instagram | Twitter
Buy the book at
Amazon
.