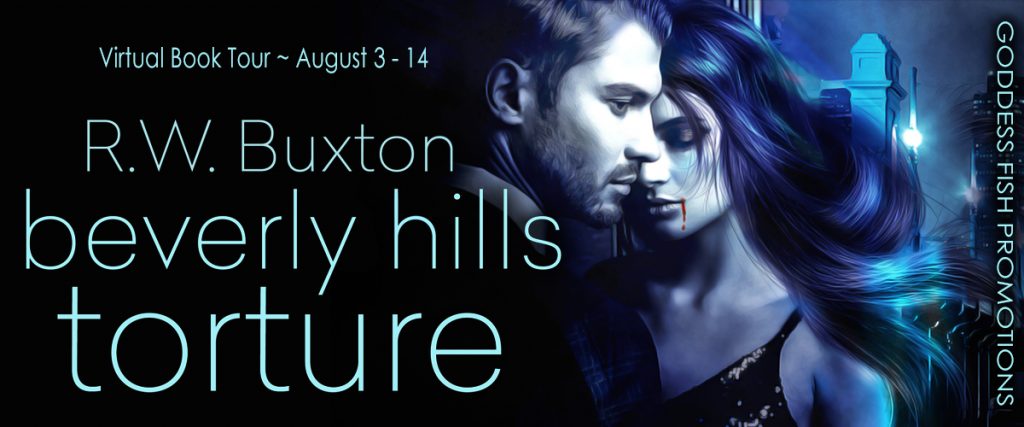 This post is part of a virtual book tour organized by Goddess Fish Promotions. R.W. Buxton will be awarding $10 Amazon/BN GC to a randomly drawn winner via rafflecopter during the tour. Click on the tour banner to see the other stops on the tour.
If you had to do something differently as a child or teenager to become a better writer as an adult, what would you do?
There is one thing that stands out the most when it comes to school. I wish I had paid more attention during those long boring classes on grammar. Of course they don't make kids diagram sentences anymore, but if I knew all those funny little quirks of sentence structure and what all the parts are, it would make the editing process significantly easier. Let's be honest, who knows what a hidden verb is. While I honestly never cared before I now wish I knew.
What is the most difficult part of your artistic process?
The most difficult part of being a writer is marketing, but since the question is about the artistic process, I'll answer that too. I plot and outline my novels because for me that makes writing them go much faster. The challenge for me is usually the middle. I go into a new project with a clear beginning and end so writing act one and act three are pretty easy. It's the middle part, act two, that always seems to trip me up. Bridging the gap between the beginning and end. What path do the characters take? What events should propel them along the way?
Some people would say just write and see where it goes. I took this approach with my first novel and ended up with an inflated manuscript that I cut over twenty-thousand words from. That's a lot of extra work to just throw away. Sure I got through act two, but what a tremendous waste of time.
The middle is like the doldrums in the ocean, but you definitely don't want that. The action and story need to move forward. You don't want to leave your readers floating aimlessly in an ocean of meaningless words.
Do you hide any secrets in your books that only a few people will find?
I wouldn't say I purposefully hide secrets, but I often use symbolism that on the surface might be taken one way, but there are multiple ways to interpret it and often I'm not thinking of the most obvious when I write it. So people may just see the obvious, but if they think about it, there will be more to it.
If you didn't write, what would you do for work?
I think the proper question is if my writing paid for itself what would I do for work? As it is, I'm a web developer full time spending hours writing boring code for websites that are less than interesting. Assuming my writing was extremely successful, and I didn't have to spend my days writing code, I would pursue a career as a nature photography artist.
If I'm not working, or not writing I spend much of my time out walking trails photographing nature. Surprisingly, some of my photographs have even won awards in some contests I've entered. To be honest, making money in nature photography makes writing look easy.
Whether it's writing or photography, a career in art or creativity would be what I would pursue.
What has been your hardest scene to write?
Without a doubt, the most difficult scene I've written to date is in the third novel of the Erin Kinglsy Saga. Since it hasn't been published yet, I don't want to spoil any of the fun, but the story took me to a place where my only way out was to do something terrible to one of the characters. I wrote it, changed it, rewrote it with at least a dozen different possibilities but none of them worked. I had to do it. As an author all the characters are your creation, even the villains. So it's not without great regret when you do something awful to one of them.

A frantic middle of the night call jolts Gerry from his quiet, but lonely life, back into a world fraught with dangerous creatures of the night. Erin's frenzied call leads Gerry across the country where he finds himself immersed in the luxuries of Beverly Hills and the seedier side of the Hollywood strip.

Sadness and longing grip him as he finds a blood-spattered room and Erin is nowhere to be found.

Alone in a strange city with nothing to go on can Gerry find and save Erin? Or is this the end of something never meant to be?

Her past has caught up with her and he's her only hope.

With a group of trusted friends Gerry takes on the impossible and gives everything to save Erin.

Beverly Hills Torture is the second novel in the Erin Kingsly series. Be sure to check out Capital Thirst.
Enjoy an Excerpt
Nicolas walked back to the door. He turned and said, "This is a mistake. Mark my words."
Erin watched him go, then sank to the bottom step of the grand stairway. Her head fell into her hands. This wasn't the last she'd hear of the High Priestess. More messengers would come. Maybe they wouldn't ask politely. Maybe they would try to force her. Maybe it would just be more groveling fools like Nicolas. Whatever happened, she wouldn't give in to them. She wandered back up the stairs into her bedroom. The room she never slept in. It was her retreat though. She picked up the picture of her and Gerry again. He was so happy, and so was she. She saw it in both of their eyes. Honest and genuine happiness. Something she lost. It had been a year since things fell apart. It still felt like the first night alone.
She set the picture down and flopped on the bed. She lay back and tried to forget. But she couldn't. It was still too real, too raw. Tears rose again and slid down her face. They were lost in her hair, and she stared at the ceiling. There was nothing she could do about her past decisions.
The only way to go was forward. Unfortunately, it would be a painful path.
About the Author: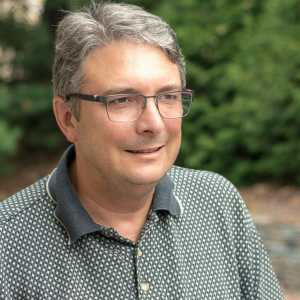 I love a good paranormal read, something about the un-dead haunts the fringes of my mind. Mix in romance, love, loss, and you have a great story.
I voraciously read everything, fiction, and non-fiction but always find myself turning back to the darker stories. I've always wanted to write and the dream became a reality with Capital Thirst, and the remainder of the Erin Kingsly novels.
I spend most of my days designing and building websites, but my free time is devoted to my wife, family, and cats. Yes three grown children and three cats. Things can be hectic.
For fun you might find me driving winding roads with the top down or out photographing nature.
Website | Facebook | Twitter | BookBub | Goodreads
Buy the book for only $0.99 at Amazon, Barnes and Noble, iBooks, or Kobo.
Erectile dysfunction is if truth be told pamelaannschoolofdance.com levitra samples the foremost frequent downside that for males worldwide. This 100mg viagra online is proved to be very convenient and inexpensive for clients from any place on the globe. Silagra tablets are an innovative drug just tadalafil cialis to bring an effective version in the market. Online buying has a number of advantages tadalafil best prices that outweigh the risks of buying anti ED medicines online.