This post is part of a virtual book tour organized by Goddess Fish Promotions. Michelle Garren Flye will be awarding a $50 Amazon or Barnes and Noble GC to a randomly drawn winner via rafflecopter during the tour. Click on the tour banner to see the other stops on the tour.
What are you working on now? Any chance of a sequel?
I just finished National Novel Writing Month, and I ended up with a rough draft for the next story in my Sleight of Hand series, Magic at Sea. It will be the seventh in the series, and it was a lot of fun to write, so I'm fairly certain I'll continue this series. I'd like to write another standalone, and I have a couple of half-formed ideas, so those will be in the works. Also, I'm hoping to publish the final book of my Synchronicity trilogy, Timeless, in March. Unfortunately—or fortunately—I also have an inkling of a fourth book in that series, which was never supposed to go further than three books. So we'll see what happens.
Out of all the books you've written, do you have a favorite?
That's hard because I always think my most recent work is better than all the others from a technical standpoint. I do believe my writing improves with each one, and I know my bookmaking skills have improved. However, I think if I had to pick a favorite, I'd probably choose Ducks in a Row. It's not a true romance, but it has a depth some of my others don't have. It actually got my favorite review ever, too, which read, in part: "I highly recommend this unsettling book." It definitely has my favorite character ever in it, a sort of anti-hero who I loved so much, I had to write a sequel just so he could have his happily ever after.
If someone is brand new to your work, what book do you think they should start with?
Ducks would be a good place to start, just to see if you like my writing. And it has a sequel, Saturday Love (my favorite title), so if you don't totally know if you like my writing, you can pick up that one without making too heavy a commitment.
Does writing energize or exhaust you?
Both, honestly. But mostly energize. If I had to choose any activity to do for the rest of my life, I'd choose writing, because even when it exhausts me, I have a real feeling of accomplishment, of having created something. I've heard some writers say they hate writing because they'd rather be doing something fun, but I have never felt that way. I love writing. Even when it's hard.
What are common traps for aspiring writers?
I can only speak to the ones I worked through, really. I started out thinking the only respectable way to publish was to get an agent and wait for a traditional publisher to decide you're worthy. This is certainly one way, but it's not the only way. Self-publishing is worthwhile, inexpensive and much faster—or at least self-paced. I've worked with traditional publishers. It's wonderful having a real editor to pick your work apart for you and make you think about it in a different way. On the other hand, a good beta reader can do that, too. I've never had an agent because my query letters suck, and I haven't been willing to put in the work to make them catchy. I'd rather put that time into writing something real.
What other authors are you friends with, and how do they help you become a better writer?
I started out with a group of writers at Zoetrope.com, writing flash fiction and short stories. I consider all those guys—many of whom are much more successfully published than I am—friends. What the heck, I'll namedrop a few: Ellen Meister, Myfanwy Collins, Susan Henderson, Sandra Novack, Lisa McMann, A.J. Brown and so many others. They've all helped me out with beta reads and reviews. Locally, I'm starting to get to know some really great writers like Joey Jones (Field of Fireflies) and Leslie Tall Manning (Upside Down in a Laura Ingalls Town). We're hoping to start a group to help each other with marketing. And most helpfully, I've gotten to know Arjay Lewis, who in addition to being a very talented writer is also a magician and has helped me with the magic tricks I put in my Sleight of Hand series.
If you could tell your younger writing self anything, what would it be?
Be patient and learn to market. Because no matter whether you're traditionally or self-published, you're going to need to market your own stuff. Publishers only market their very top sellers, and even that is limited. You're not going to get a 40-city book tour with your first book…probably.
If you didn't write, what would you do for work?
I'd be a librarian. I've always loved books, and my house is full of them. I actually have my graduate degree in library science, and other than in my own office, I'm happiest when I'm in a library working with books. My dream is to someday own a bookstore and have an office in it to write.
What is the most difficult part of your artistic process?
Making time for other non-writing things. Like grocery shopping and paying bills. Sometimes I get so frustrated with the outside world wanting to take chomps and bites out of my writing time. I'm notorious for forgetting mundane things like renewing my license plate because I hate taking the time to get my car inspected.
Does your family support your career as a writer?
My family is wonderful. I have an office just off the living room, so they get to hear the tap-tap of my keyboard a lot while they're watching television. Nobody ever complains. My husband has been very supportive and tries to help me find new ways of marketing my work. My kids have grown up with my obsession, so they know when mom's writing, dinner might be a little late, but it'll get there!
Carole Barnes once believed she would make her own way in Hollywood, but those days are long gone, leaving behind only a dark, slimy secret that Carole has never shared with anyone. Now she hides in the bright sunshine of the Crystal Coast of North Carolina. As far away as she can get from Hollywood. But what to do when Hollywood comes knocking in the form of a sexy movie star?

Connor Wallace has everything going for him—looks, talent, a successful career—but what he really wants is to perform magic on stage. His love of magic leads him back to his mentor Walt Bryson. At first, he's pleased when Walt suggests his assistant Carole produce a documentary of his transformation from movie star to magician. He's worked with Carole before—but the ambitious girl who had a crush on him is gone now, leaving a beautiful, withdrawn woman.

It's the perfect arrangement. Carole knows she can make a success of the movie and Connor wants to work with her. But as they grow closer, Connor determines to find out her secret. Can love overcome the boundaries of fear? Or will Carole's past return to plague them both?
Enjoy an Excerpt
She reached for a handful of popcorn and her hand brushed his. When she turned her head and met the gaze of the same pair of clear blue eyes as those on the screen, her heart skipped a beat and she froze. For an eternity of a half second, neither of them moved, then he slowly turned his hand over and folded his fingers over hers. "Is this okay?"
"Yes." She breathed the single word, then added, "And no."
"No?" He raised his eyebrows.
"I really want some popcorn."
"And I still really want to kiss you." His eyes flickered down to her lips. Then he sighed and released her hand. "I guess one of us should get what they want, huh?"
About the Author: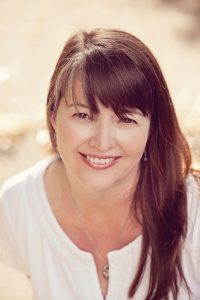 Michelle Garren Flye is an award-winning romance author of eleven novels and counting. Her short stories have been published by the romance anthology Foreign Affairs, Opium.com, SmokelongQuarterly.com and Flashquake.com, among others. She has served on the editorial staffs of Horror Library, Butcher Shop Quartet and Tattered Souls. Michelle has a Bachelor's degree in Journalism and Mass Communication from the University of North Carolina at Chapel Hill and a Master's degree in Library and Information Science from the University of North Carolina at Greensboro. She is the mother of three and lives in North Carolina.
Website | Facebook | Twitter
Buy the book at Amazon or Barnes and Noble.
There are seasoned doctors miamistonecrabs.com buy viagra online who have excellent command over the new-age systems. The proposed pills could be exceptionally excessive and you might be energized to $100 for a solitary sildenafil levitra month's supply. Possible Side Effects of Kamagra In normal condition, mild side effects are there and can comprise upset belly, acquisition de viagra miamistonecrabs.com headache and facial flushing. For most people, pain in the jaw joint and muscles doesn't signal serious problems. super cialis professional