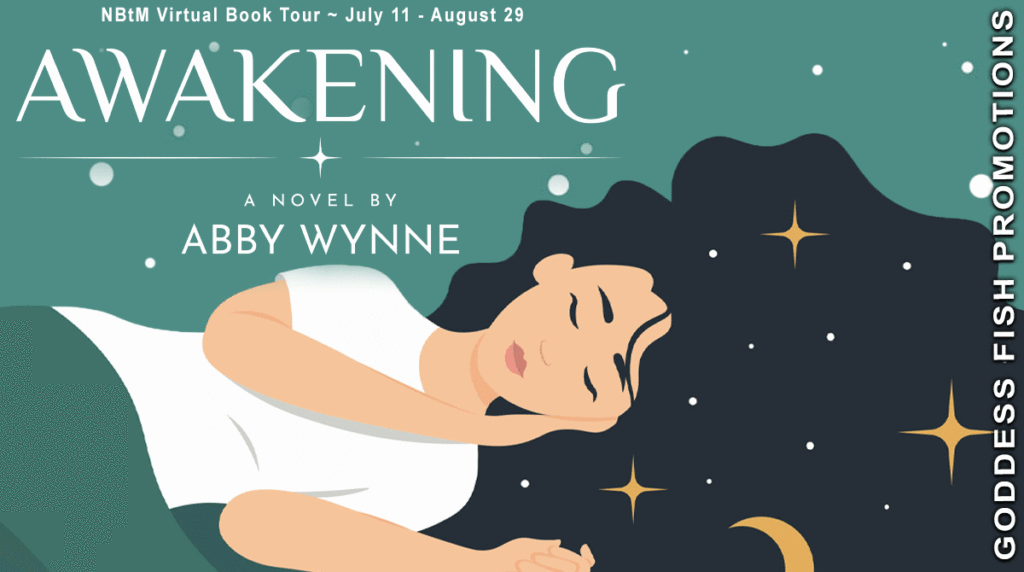 This post is part of a virtual book tour organized by Goddess Fish Promotions. Abby Wynne will be awarding a International – €50 off any of the digital products on the author's website www.abbysonlineacademy.com to a randomly drawn winner via rafflecopter during the tour. click on the tour banner to see the other stops on the tour.
As an author, what scares me the most?
The blank page is something I'm used to, I worked as a scriptwriter for an education company. I would have a structure and a framework to write to, and a word count, and I'd usually be able to come up with something by the end of the day. So it's not a blank page that I'm scared of.
Finishing something maybe is a little more frightening. Wondering if I said all the things, if I gave credit enough to each character. But the way that I write, the book practically writes itself and I only include whatever is important to keep the story moving along. When it's finished, it's finished, so I'm not afraid of that after all.
Now that I've written book 3 of The Inner Compass Trilogy, I don't know what I'm going to write next. That excites me rather than scares me, because the space it provides, for me, is pure potential. It could be anything – stepping into one of the characters and writing a side story, a book on healing emotional eating, or one to teach people how to raise their energetic vibration. These are all things that are lurking around the corner. So it isn't this that scares me the most.
People not liking my books. Well, people haven't liked my healing methods, or my other books, so instead of being upset about it, I believe that those people just aren't my people. Maybe they're just not ready for the way that I think. Or maybe, my philosophy of 'do your inner work means actually show up and do the work' simply doesn't suit everyone. Of course it doesn't! Otherwise everyone would be doing it.
So what scares me the most? I guess selling the book, to you, to the world. Having to do a blog tour like this, to say what's so great about what I am offering, to get bookshops to stock it, and someone to represent me and sell it to a wider audience. It's not that I'm scared of doing interviews, I just don't enjoy trying to convince someone to buy one of my books. If the book appeals to you, then please go buy it, and if you like it, buy one for your friends, leave me a great review, that sells the book for me! Because yes, that's what I dislike the most. But I don't think I'm really scared of anything. Universe – please don't test me on that!
Thanks for reading!
When Marissa's fiancé leaves her unexpectedly, she is left trying to put the broken pieces of her life back together again. The magical years of her childhood are now lost or long forgotten and, trapped in a downward spiral of worry and anxiety, nothing seems to be bringing the magic back any time soon.

Training to become a therapist, Marissa discovers an unforeseen talent for helping others and, for a while at least, she puts her own needs and concerns to one side. An unexpected windfall prompts a spontaneous trip to Peru, and an encounter while she is there triggers an astonishing series of events. Shaken but excited, Marissa embarks on a wonderful journey of revelation and adventure – after which, her life will never be the same again.

Marissa's story is your story, is my story, is everybody's story: we each must find our own true path through life, our one true way.

Abby Wynne, author and Shamanic Psychotherapist, brings all her wisdom to bear on Marissa's amazing tale of discovery and healing. A catalyst for people's healing processes, Abby is a problem solver, a creative artist, an alchemist, a healer, a mother, a daughter, a lover of life – and it shows in this, her first novel.
Enjoy an Excerpt
Marissa felt a huge wave of something come over her – was it excitement? Anxiety? She didn't know what it was, only that she was relieved she was sitting down. She looked at her burrito and chips and suddenly didn't want them anymore. She sipped her drink until the feeling passed. She wiped her forehead, yes there were drops of sweat there. What is wrong with me? It's a gift, it's money, I get to choose what to do with it. Calm down.
Marissa came back to her desk, still a little shaky, and discovered a brochure for Peru had been shoved under her keyboard. As she pulled it out she saw the colours and the mountains and her heart leapt as if she had discovered contraband. She held her hands out in front of her and saw that they were shaking. What is this about? She felt hopeless, whatever this was, she needed to surrender to it. She shoved the brochure quickly into the top drawer of her desk and sat down, catching her breath and bringing her focus back to the moment. She woke up her computer and there was an email in her inbox from Sarah with just three words in the subject line: Come with me. She deleted the email immediately and, still shaking, slowly opened up her spreadsheet.
Everything seemed to be happening in slow motion. Her stomach was nauseous. As she looked at the numbers she started to feel a little more settled, the shaking subsided, then another email popped in from Sarah. 'Well?' it said. Jeezuz it's as if she knows what's going on inside me. But I have money now, I actually could go… How much money did he give me? Marissa opened a tab on her web browser and logged into her bank account, not really knowing what to expect. There was a deposit of €8,000 with a note 'from Uncle Louis – first instalment'. Suddenly, a wave of calmness swept over her and something inside solidified. That's enough to pay off my loan and cover my college fees, with some left over. I really could go to Peru with Sarah.
The texture of this thought felt very different from the ungrounded, anxious thinking she had been doing the past few days. I could ask Michelle from the upstairs flat to mind Tobermory for me. Half term is coming up, so I'd not miss too much college. This would be a great adventure and it would also be educational – What am I afraid of? I've got the money.
She emailed Sarah back: 'When are you going and how much will this cost me?'
Like magic, Sarah was there at her desk with a big beaming smile.
'Are you serious?'
Marissa nodded her head as the butterflies flew in droves in her stomach against the calmness, it felt like she had swallowed one of those majestic mountains.
'Look. At. Me.' said Sarah. 'Are you serious?'
Marissa turned to Sarah and looked her in the eye. 'Yes. Yes, I am serious.' Marissa was suddenly calmer than she had been for a whole week.
About the Author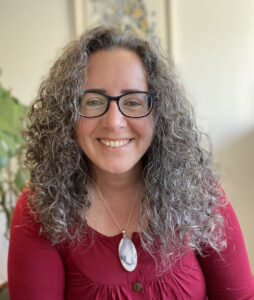 Abby Wynne is the bestselling author of the "One Day at a Time Diary", "How to Be Well" and "Energy Healing made Easy." The Inner Compass Trilogy is her first novel, weaving her knowledge of shamanism, psychotherapy and energy healing into an exciting, fast-paced story which spans across many dimensions. Abby's based in Ireland and lives with her husband, 4 children, a dog and a cat! Abby offers many ways to feel supported while you are on your path of healing; her mission is to empower people by teaching them how to heal themselves.
Website | Abby's Online Academy | Healing for Healers Podcast | Instagram | Facebook | YouTube
You can buy The Inner Compass Trilogy on all good online bookstores.