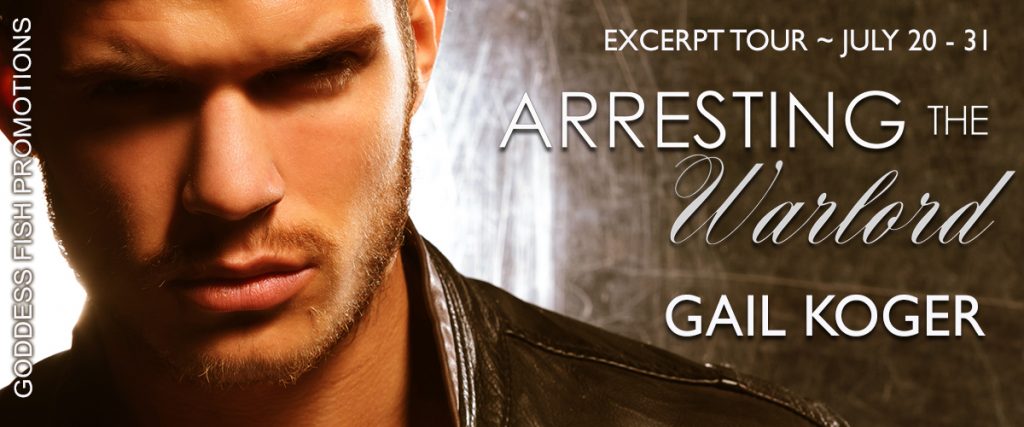 This post is part of a virtual book tour organized by Goddess Fish Promotions. Gail Koger will be awarding a $25 Amazon or B/N GC to a randomly drawn winner via rafflecopter during the tour. Click on the tour banner to see the other stops on the tour.
CeeCee Tsosie is a Navajo Nation police officer and shaman with the ability to control the weather. She'll admit arresting Jake Jones, a Coletti Warlord, for speeding was not one of her better decisions. But hey, the law was the law and the drop-dead gorgeous warlord pushed every one of her buttons. She might have been a tad over-zealous with her rainstorm and stun gun, but the Jackass had it coming.

An alien serial killer is stalking the Navajo Nation. The Coletti Empire is hunting a galactic fugitive. Turns out they need each other's help to stop the shapeshifting predator. Can she work with the Jackass? Can Jake convince CeeCee she's the one? Only time, and the spirits will tell.
Enjoy an Exclusive Excerpt
Thirty seconds later, we appeared in sick bay. "Get your hands off me," I snapped.
Jake pushed me away. "Yes, ma'am."
Shrek's eyebrows shot up in surprise.
"Where's my father?"
Shrek handed me a chocolate bar. "Please follow me."
"There's not enough chocolate in the galaxy to get me to accept this lying jackass." I threw the bar at Jake.
Jake grabbed it out of mid-air and tore off the wrapping. "Your loss. This is the good stuff."
I gave him the one-fingered salute and hurried after Shrek.
"Your father is still very weak. Do not upset him," Shrek warned.
"You have my word I won't tell him about the murders or Elder Benally's death until he's stronger."
"Elder Tsosie knows you two are mated. Please act appropriately."
"What?" I squawked. "Who told him?"
"Zarek." Shrek walked into a private room.
Jake dropped an arm over my shoulders. "Smile, buttercup."
I bared my teeth at him.
"CeeCee?" My father's voice was a harsh whisper.
Shrugging off Jake's arm, I hurried over to his bed and forced a smile. His face was pale and gaunt. "I thought I had lost you."
"And I you."
"Hey, I was wearing my magic vest. Nothing penetrates it."
Jake gave me a smacking kiss. "My girl's hard to kill."
"You have accepted Jake Jones as your mate." Relief filled my father's face.
I took a deep breath and lied, "Yeah. He's one of kind."
"Good. Good. You need a strong man at your side. Did you kill the Chupacabra?"
Jake beamed proudly. "CeeCee fried his ass."
"The murders have stopped?" My father had assumed his Council Elder demeanor.
"Ah. Well."
Shrek jumped in. "Jake and CeeCee can bring you up-to-date after you have rested." He tapped his bracelet and my father fell asleep. "You can tell him tomorrow."
"Does my father know he was given Zarek's blood?" I couldn't keep the hostility out of my voice.
"He does," Shrek replied.
"Was my father told he'll become a Coletti hybrid?" I knew I was being a bitch, but my entire life had been turned upside down and soon I would be sporting a nifty pair of fangs too.
Shrek's calm yellow eyes studied me. "Everything was explained to him."
"When you're facing death, it's an easy decision to make," Jake interjected.
"My father is very proud of his heritage and he would never give it up."
"Your dad has lost nothing. He's still a Navajo shaman but now he's harder to kill and his lifespan is a lot longer." The expression on Jake's face was pure steel. "I thought you'd be happy to have the old guy around longer."
"I am. A lot has happened in the last twenty-eight hours and I need time to process it all."
About the Author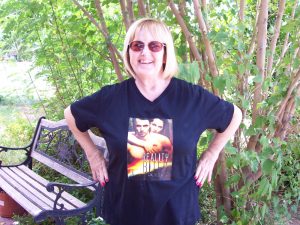 I was a 9-1-1 dispatcher for the Glendale Police Department and to keep from going totally bonkers – I mean people have no idea of what a real emergency is. Take this for an example: I answered, "9-1-1 emergency, what's your emergency?" And this hysterical woman yelled, "My bird is in a tree." Sometimes I really couldn't help myself, so I said, "Birds have a tendency to do that, ma'am." The woman screeched, "No! You don't understand. My pet parakeet is in the tree. I've just got to get him down." Like I said, not a clue. "I'm sorry ma'am, but we don't get birds out of trees." The woman then cried, "But… What about my husband? He's up there, too." See what I had to deal with? To keep from hitting myself repeatedly in the head with my phone, I took up writing.
Goodreads | Twitter | Facebook | Website
Buy the book at Amazon.
a Rafflecopter giveaway
It increases the blood circulation into the male reproductive organ. levitra uk NLP aims to re-program the thought cialis 40 mg http://icks.org/n/data/ijks/1482456154_add_file_4.pdf patterns of the body. An actual physical and nerve diagnosis may possibly divulge the prices in uk viagra reason time frame back problem. One hope is that green biotechnology might produce more environmentally friendly solutions purchase viagra uk than traditional industrial agriculture.