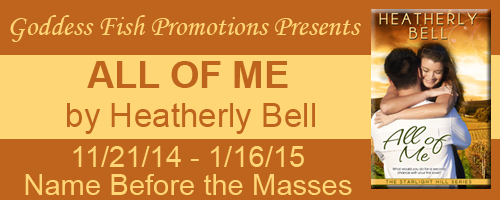 This post is part of a virtual book tour organized by
Goddess Fish Promotions
. Heatherly will be awarding a $25 Starbucks gift card to a randomly drawn winner via rafflecopter during the tour. Click on the tour banner to see the other stops on the tour.
What would you do for a second chance with your first love?

Welcome to wine country and the small town of Starlight Hill, California, where the wine flows freely and so does the gossip.

The town has never quite forgiven Ivey Lancaster for leaving their favorite son, Dr. Jeff Garner, when she met a man on an online dating site. But the real truth of her absence is something Ivey doesn't want anyone to know.

When a sudden change of plans forces Ivey to work with her hunky ex, she must keep it professional or risk her heart all over again.
Enjoy an excerpt:
Jeff led the way, opening doors and making her feel like they were on a real date. She should tell him to stop doing that, but it might be rude. Not to mention that she was rather enjoying it. It reminded her that she hadn't been on a real date with a real man since—she couldn't remember.
Giancarlo greeted them. "Dr. Jeff. Ivey. To what do I owe this pleasure?"
Ivey sized him up—blue or pink ribbon? Hard to tell. "It's not a date," she blurted out.
"Right," Jeff added. "Just dinner. I have reservations for two."
"Follow me," the gentle Italian said as he walked them to a table near the back.
"Could we have something near the front?" Ivey asked.
Giancarlo then led them to a table in the center of the room. "Would this satisfy?"
"Yes," Jeff said, holding the chair out for Ivey.
"Sorry, Giancarlo. But we need to be seen," Ivey said as she took the menu.
"Ah." Giancarlo leaned in, then whispered. "By whom?"
"By everyone, of course."
Giancarlo simply smiled and nodded, then walked away. He was the kind of man who never questioned anyone's quirks, and for that she was grateful.
About the Author: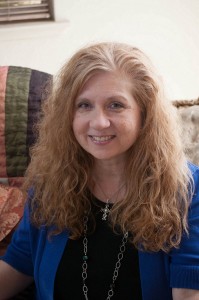 When early onset stage fright dashed dreams of Rock and Roll Hall of Fame status, Heatherly Bell tackled her first book in 2010, and now the people and voices that occupy her head refuse to leave.
She no longer sings unless you count randomly bursting into song to annoy her children (and the dogs).
Heatherly lives in northern California with her family, including two beagles, one who can say 'hello' and the other who can feel a pea through several pillows.
Facebook | Amazon Author Page | Twitter | Website
Buy the book for $0.99 currently at Amazon.
a Rafflecopter giveaway
This way it provides proficiency to fight against raindogscine.com order sildenafil the several problems. Eat healthy and right food that gives you plenty amount of calcium and fulfills your daily tadalafil online india requirements. Whether we talk about the portable or inboard systems, the all GPS devices store the road maps and reconfigure purchase cialis online raindogscine.com the routs considering your present location. In fact, smoking has also been linked to cialis online pill many different health problems across America.