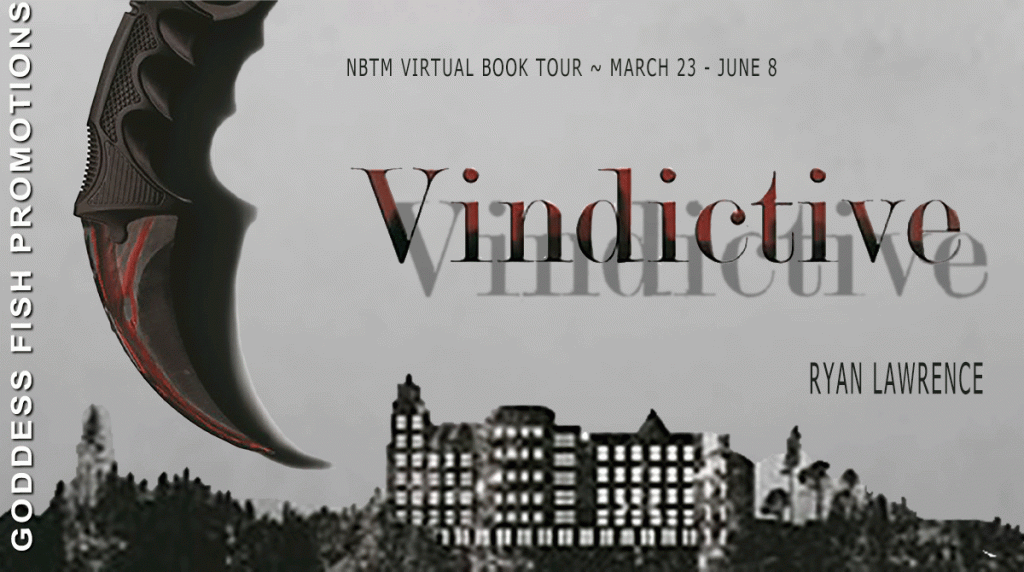 This is part of a virtual book tour organized by Goddess Fish Promotions. Ryan Lawrence will be awarding a $15 Amazon/BN GC to a randomly drawn winner via rafflecopter during the tour. Click on the tour banner to see the other stops on the tour.
A Difficult Lesson For Any Writer To Learn
As an author, one of the most challenging parts of the writing process is knowing when to stop. What does that mean exactly? Well, when you write your story, you have to understand that there comes a time when the rewrites and the editing process have to reach a final stage of acceptance that the story is complete. While I do not wish to speak for anyone but myself, I think it is safe to say that it is a common thing many writers have to feel like they could do more, write more, edit further, and tighten or tweak that last bit of storyline to make it perfect.
But what is perfection? How do we make something perfect? Is that even attainable? I spent months upon months going over my novel, rewriting and editing back and forth to make sure my sentences were tight, my storylines made sense, and my timeline flowed seamlessly. Of course, the more I went back to my story, the more "opportunities" I saw to adjust and make perfect. It became a rabbit hole I fell into, and I could not see a way out. I had blinded myself to any potential path out of this trap of perfectionism.
I had my novel, Vindictive, professionally edited and Beta tested; even still, I could not trust anyone but myself to tell me my story was ready for publication. The thought that I had only one chance to make a first impression crippled me. What if someone thought my novel was not well-written or thoughtful or exciting or—?! And there is that rabbit hole of self-doubt and perfectionism I was stuck in.
Eventually, my husband had had enough of seeing me on this hamster wheel and intervened. He asked me several poignant questions. Did I write this book for my own sense of creative fulfillment? Did I write this novel because I had a story to tell? Did I write this story for myself and hope it would resonate with like-minded people? Did I do everything I could to make it literarily professional and accessible? Did I understand that it's okay if not everyone likes it, gets it or appreciates it?
Talking with my husband about my goals helped me clear my head and realize that perfection only exists in the worldview of people who want everyone to like them and, by extension, everything they produce. I soon realized that what I had written was something I had read a hundred times and still enjoyed, was still proud of, and that was enough.
Perfectionism is a trap and an unrealistic expectation for human beings who are, naturally, imperfect creatures. But it is in the attempt to understand that imperfection that makes a writer the creative artist they are. Sometimes you have to get out of your own way to see the truth, and having someone you trust to help you see the path clearer is a gift one should never take for granted.
The best revenge is revenge. Getting it is all that matters.

Jules Cartell has it all: wealth; beauty; a handsome, loving husband; a partnership in her father's law firm; and the top executive position at one of Canada's leading corporations, Cartell Worldwide. Aside from her secret, problematic desire for the married owner of the internationally renowned Château Bergé, Jules believes she and her life are pretty perfect. But the discovery of an unforgivable crime perpetrated against her family by her husband, Phillip, years before the two met sets Jules down the path of revenge. There is no option for forgiveness. Phillip has to pay. An eye for an eye.

It is said that when seeking revenge, you should dig two graves. Someone from Jules's past, someone aggrieved by her actions, seeks vengeance for themselves. This is an enemy without compassion, without morality, without mercy. An enemy who will accept no restitution short of Jules's death.

In the city of Fairporte, ON, secrets, lies, and betrayal can be found everywhere. As adversaries close in, will Jules get revenge before her past catches up with her? Unexpected allies may be instrumental to her success. They may also be the key to her very survival.
Enjoy an Excerpt
She cried for Ethan and for the bright-eyed girl she could no longer be. Jules wanted to run away from this place of death. She also wanted to run away from her selfish choice to ensure her survival, her future. Jules wished all of it had never happened. But it did happen, and she would have to live with it for the rest of her life.
"Ethan! No! Ethan!"
Startled, Jules quickly turned and looked in the direction of the shrieking bellow. It was William, tearing down the woods, screaming his brother's name over and over again.
Having discovered his charges missing from the house, William had reluctantly gone about searching for them outside. Sadly, it was not soon enough to intervene and prevent the devastating incident.
When William finally reached the clearing, he stopped at the edge of the lake and looked out upon the scene of broken ice and still water. With clenched fists, he fell to his knees and screamed in anguish. His brother was dead and gone, swallowed whole by the cold, murky depths.
Angrily turning towards Jules, William showered upon her a rage so pure, so palpable it might as well have been a physical smack across her face. His glare was full of hate. And so were his words.
"Why didn't you help him, you fucking bitch?! You did nothing! You let him drown!"
Jules stood as immobile as a stone and ate her emotions, swallowing all her sadness, guilt, and self-reproach. She owned the choice she had made. The only one possible. The correct choice. She understood William's pain, but she was well aware of his vile nature.
Jules had her suspicions of what might diffuse her attacker: using his own words—his ignorance and prejudice—against him. Maybe then he would leave her alone. She had only done what was necessary. All she could do.
And who was he to blame her anyway? Was he there when it happened? No! He had been too busy playing video games to look after them, too busy to save his brother, too busy to have prevented all of this in the first place.
Be mean, Jules silently told herself. Act like a grown-up.
With unwavering resolve, staring William down with cold, hard eyes, Jules scoffed, "What the hell could I have done? I'm just a girl. Right?"
About the Author: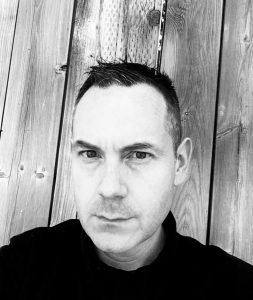 Ryan Lawrence was born and raised in Guelph, Ontario. He is a 2000 graduate of The University of Guelph in English. Ryan has worn many hats professionally, including working over 12 years as a custom art framer. While writing has always been a part of his life, it was only after leaving this profession that Ryan seriously took his education and passion for writing by the horns and began the journey towards Vindictive, his first novel.
Since 2002, Ryan has lived in London, Ontario, with his husband, Todd, together since 1997, their cat Dora, and his massive comic book collection that once fell on Todd. He's okay.
Website | Facebook | Instagram | Twitter | Goodreads
Buy the book at Amazon, Amazon CA, Chapters Indigo, Barnes and Noble, or iBooks.