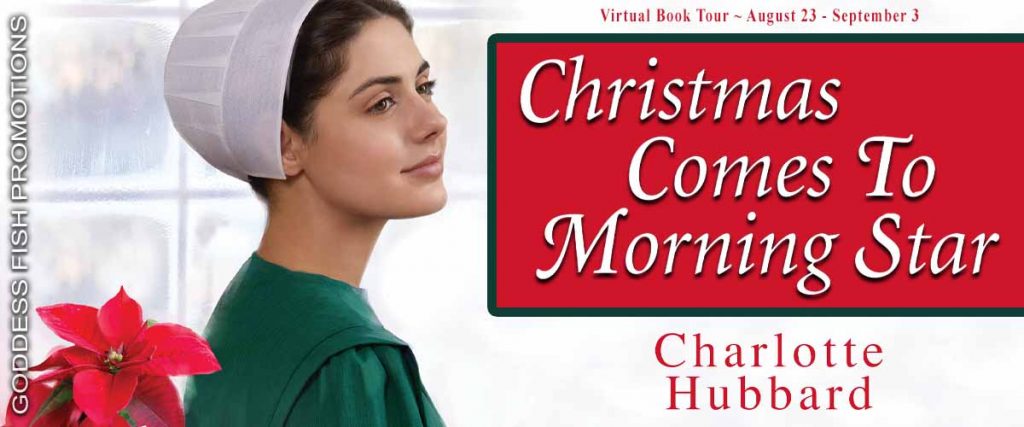 This post is part of a virtual book tour organized by Goddess Fish Promotions. Charlotte Hubbard be awarding a $15 Amazon or Barnes and Noble GC to a randomly drawn winner via rafflecopter during the tour. In addition to the GC, the author would like to select one female reader's name to use in her upcoming book, HIDDEN AWAY AT PROMISE LODGE. Click on the tour banner to see the other stops on the tour.
A Day in the Life…Charlotte Hubbard
Do you ever wonder what novelists DO, really? I bet you can recall that wonderful TV show, Murder, She Wrote, where we watched mystery writer Jessica Fletcher (played by Angela Lansbury) solving murders as she wrote her novels on a manual typewriter—and I can tell you first-hand that my life has never been as fascinating as Jessica's!
For me, most days are a lot alike. I've always written from a home office, no matter where we've moved for Neal's job, so the past couple of years still look a lot like they did when I was first selling Western romances in the mid-90's. I still concoct fairly detailed synopses of my books before I write them. I still have a dog-walking schedule that gets me out several times a day (because my border collies, all 3 of them consecutively, have had mental clipboards where they check off each walk and daily activity, in order!) And, as I celebrate a 46th anniversary this month, I am still the chief cook, head of housekeeping, and social secretary. The homes and cities have changed over the years, but my basic life has not—until Neal retired, that is. THAT was a major shift in my routine!
Nowadays, I get up around 5 a.m., shower, and feed Vera before taking her outside for walk #1. My Retired Guy gets up around 7, so I often use that "free time" for laundry, meal prep, and organizing my day. After breakfast comes Walk #2, and then I head to my office. I tend to emails and other writing business, and then I work on the current book. Right now, because I've just turned in a book (#6 in the Promise Lodge series) as well as a Christmas novella (for AN AMISH CHRISTMAS STAR, due out in the fall of 2022) I'm writing these blog posts for my virtual tour as well as getting ready for my postcard mailing, newsletter, and other promo activities for CHRISTMAS COMES TO MORNING STAR. Frankly, I would rather be working on my next book, but promotion is one of those necessary evils all novelists must do.
I head upstairs around 11:30 to fix lunch, and after we eat, Vera takes us on Walk #3. I do another work stint in my office before heading upstairs to feed Vera around 4:00 and prep supper. After supper we do Walk #4, which is always followed by a trip to the backyard for a short Frisbee game…which often ends up with Vera chasing a squirrel into the woods behind our home. She eventually returns, thank goodness! Unless I'm behind on my book, I tend not to work after supper. I usually do other stuff around the house, play my piano or crochet, read awhile, and then head for bed shortly after 9 because, yeah, 5:00 comes early the next morning!
I don't work on Sundays (we're back at live church now, and I'm delighted about that!), and usually not on Saturdays unless I need to write to remain on schedule for my book. Does it seem like I spend a lot of time NOT writing?! You're right! Because if I spent every spare moment glued to my computer, I would quickly burn out. I've been a published writer since 1991—have had nearly 60 books published now—and I've learned to get out there and live Real Life, which includes taking some nice trips every year (at least until the pandemic kept us all at home).
At this rate, I can write 2 full-length books a year. This year, I've also squeezed in that Christmas novella, because we're not traveling yet. Before Neal retired, I wrote 3 books a year, but you can see where a lot of my time goes these days, now that I no longer have the house to myself all day long! Sometimes I also need to work on edited manuscripts my editor sends me. And as I approach the end of a series or a contract, I'm also concocting the next books/new series I hope to sell.
Not a very glamorous life, as you can see! But my schedule is flexible, and I really enjoy writing these Amish stories. I hope you will enjoy CHRISTMAS COMES TO MORNING STAR. Thanks for reading this post, and for reading my books!
Founded by five unmarried and enterprising Amish maidels, the new Morning Star Marketplace in small-town Missouri is preparing for a joyous Christmas season. But will the holiday also bring
unexpected tidings of love?

Twin sisters Molly and Marietta Helfing are eagerly anticipating Christmas, with Marietta fully recovered from cancer and their noodle making business thriving. But Molly clearly misses having former tenant Pete Shetler and his rambunctious dog, Riley, around. Marietta can't ignore Molly's feelings for Pete—or the anxiety it stirs within her. Convinced her illness has made her unmarriageable, Marietta wonders what kind of life she'll have if her sister marries—despite Molly's promise never to leave her behind. . .

Then a fire destroys the home of Amish neighbors and Molly and Marietta graciously make room for widower Glenn Detweiler, his dat, and his two young boys. When Pete returns to help the family rebuild, Molly relishes her reunion with the handsome carpenter, while Marietta delights in mothering Glenn's boys—and is surprised by her poignant bond with their quiet, brooding father. Soon everyone is wondering if this season will bring the blessing of a merry double wedding to Morning Star . . .
Enjoy an Excerpt
When she glanced at her sister, who was placing a strip of noodle dough into the roller, Marietta noticed a rare frown on Molly's face. "Penny for your thoughts, sister."
Molly shrugged. "Sure is quiet without Riley and Pete around."
Marietta's eyes widened at her sister's wistful remark. For several months, Pete Shetler and his golden retriever, Riley, had rented one of their two dawdi hauses. Pete had done some much-needed maintenance around their farm—while his active young dog had mostly dug up Mamm's flower beds, chewed the belts on their noodle making equipment, and found other trouble to get into.
Pete had moved into his uncle's house, however. Although Marietta appreciated the return to a quieter routine without their renter, she sensed Molly had secretly adored the muscular blond carpenter and his rambunctious dog.
"Maybe you should pay Pete a visit," she suggested. "I bet he'd be tickled if you took over a pan of noodle pudding—"
"Why would I do that?" Molly blurted. "It's not as though anything would come of a relationship—even if Pete took the hint and asked me out."
"Why not?" Marietta paused, hoping to express her concerns carefully. "Just because I'll never marry doesn't mean you should forfeit a potential romance. Sure, Pete's clueless most of the time but he seems trainable. And he's awfully cute."
"Let's not forget that Pete refuses to join the Amish church, so a romance would be pointless—even if he knew the meaning of the word," Molly shot back. "Truth be told, I like Riley better than Pete, anyway. I intend to remain here on the farm with you, sister, like we've always agreed upon. We're turning thirty-five next month, so why would I want to change my life—and my attitude—to accommodate a husband?"
About the Author: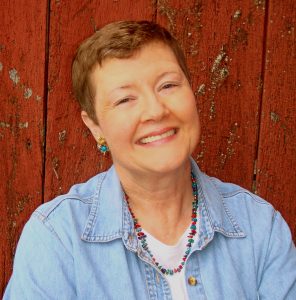 In 1983, Charlotte Hubbard sold her first story to True Story. She wrote around 70 of those confession stories, and she's sold more than 50 books to traditional or online publishers. A longtime resident of Missouri, she's currently writing Amish romances set in imaginary Missouri towns for Kensington. She now lives in Omaha, NE with her husband of 40+ years and their Border collie, Vera.
Website | Facebook
Buy the print book from Amazon, Amazon UK, Amazon Canada, Barnes & Noble, Books-A-Million, Chapters Indigo, IndieBound, Kensington, Target, The Book Depository, or Walmart.
Buy the book at Kindle, Kobo, or Google Play.