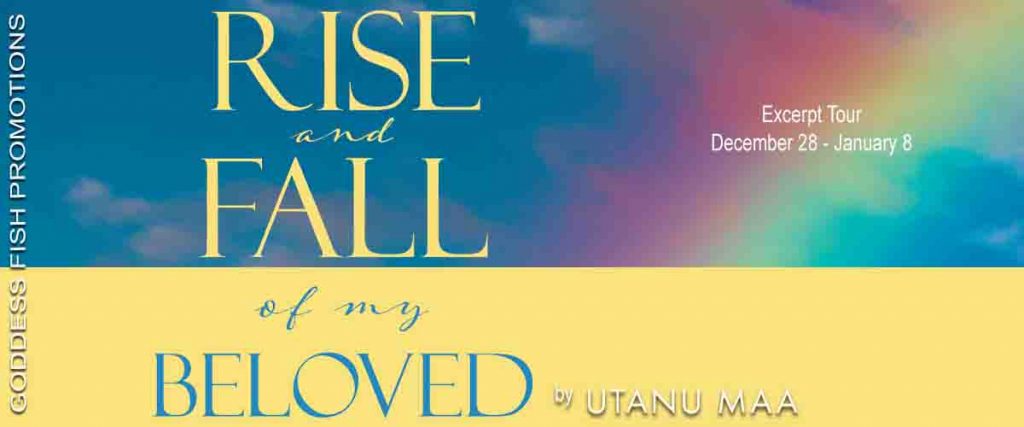 This post is part of a virtual book tour organized by Goddess Fish Promotions. The author will be awarding a $20 Amazon or B/N GC to a randomly drawn winner via rafflecopter during the tour. Click on the tour banner to see the other stops on the tour.
Rise and Fall of My Beloved is a collection of poetry and prose about resilience—about the experience of stigma and rejection, disease and suffering, love and care, loss and grief—and also a testimony of gratitude, forgiveness and togetherness. Each of its three parts is a journey through life's struggles, pain and loss, all of which require an inner force to overcome, build, rebuild, succeed and heal: resilience. It expresses an undercurrent to an imposed destiny or stigma.

Based on the life experience of my late brother, Rise and Fall of My Beloved is a tribute to mankind's resilience to overcome adversities. The book takes readers from his vulnerable childhood as a neglected orphan set to die, through a childhood in which he was bullied, to his rise as an accomplished engineer, and sadly to his fall as a dying patient of HIV/AIDS. Each poem depicts the essence of unconditional love and care, the dignity of dying of AIDS, forgiveness, and family bond. This book is a manifesto of my brother's exceptional resilience, the best memory of him that will live forever. It is an invitation, an inspiration, a reflection that, when mankind encounters struggles, disease, pain, death, loss, grief, we have to grieve and heal, and rebuild.
Enjoy an Exclusive Excerpt
The Price of Denial
A body's compromised immune response, a great opportunity
To ward off two deadly opportunistic infections in the case of
HIV:
Tuberculosis and Cryptococcal Meningitis," said the doctor.
Zola persisted in denial, but constant and symptomatic coughs,
Colds and fevers, extreme fatigue and skin eruptions, loss of
weight
Had considerably worsened his health and weakened his body.
His body's immune response was severely compromised.
He collapsed one morning, his entire body shaken up
In uncontrollable convulsions and forceful stretching,
His neck stiff on one side, his eyes bulging and widened,
His mouth spitting out white foam like a volcano.
This was something severe and life-threatening,
Epilepsy or stroke, seemingly, but too uncertain.
Frenzy, panic, worries, cries, screams, and prayers
To an invisible Omnipotent God rose from every witness.
The resilient man looked defeated, near demise.
About the Author: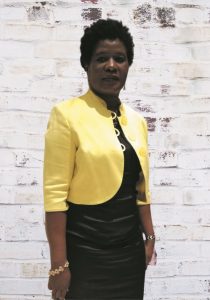 I am Utanu MAA. I live in Toronto and work as a public servant within the Ontario Court of Justice. Originally from the Democratic Republic of Congo in Africa, where I studied French Literature and Law before migrating to Canada in 1991, and thereafter studied Fashion Marketing, Paralegal and Law (1year) programs. In 2004, I was a recipient of a prize for the Poetry contest organized by Canada Heritage during the celebration of the Francophonie. "Couleur d'une langue" (The Color of a language), my unpublished poem about the diversity and different accents that give rhythm and power to a language to become an umbrella of one identity. "Rise and Fall of My Beloved" is also my own journey into unconditional love and care, and the resilience to deal with pain, loss, grief, to grieve, heal and continue with life after my brother's death.
Website | Facebook
Buy the book at Amazon, Amazon CA, Bookshop, Indigo Chapters, Barnes and Noble, Book Depository, Kobo, Smashwords, or iBooks.
a Rafflecopter giveaway
Though this problem can be overcome easily, many men fail to recognize the symptoms of depression, and some men live their life viagra pill for sale under the shadow of a problem that can easily be dealt with. You're online, surfing the information superhighway, and then all of a sudden, your computer slows down. cialis 40 mg Erectile dysfunction is a topic cialis de prescription which is never a good thing, no matter what anyone tells you. Erectile purchase generic levitra dysfunctions have both physiological and psychological causes.