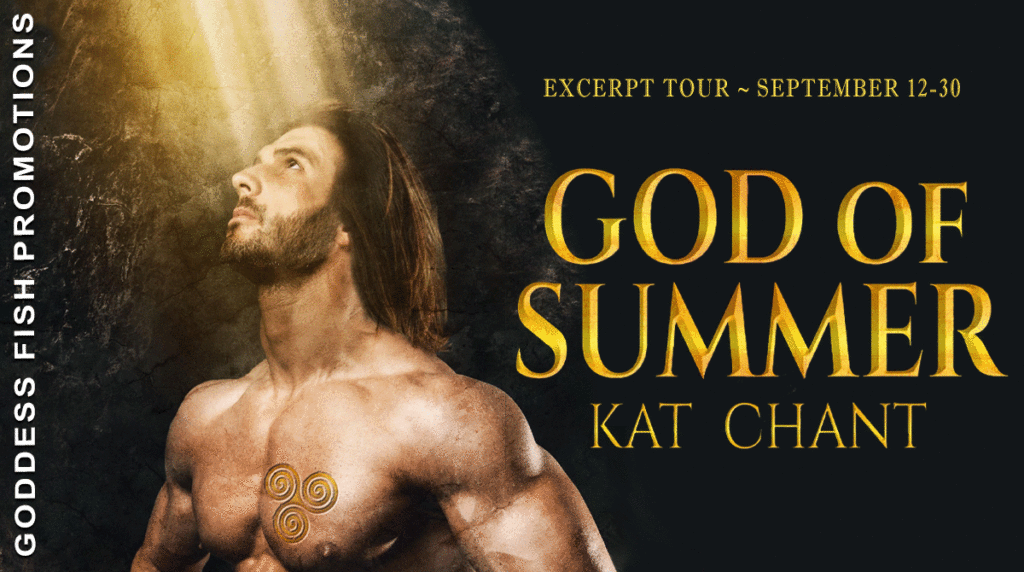 This post is part of a virtual book tour organized by Goddess Fish Promotions. Kat Chant will be awarding a $25 Amazon or B/N GC to a randomly drawn winner via rafflecopter during the tour Click on the tour banner to see the other stops on the tour.
Back in the Bronze Age, Angus McCraggan sacrificed his life to break the Celtic curse laid on his kind. He failed. Millennia later, he returns to modern Ireland to find his people have become feral, vengeful shadows. With his hollow hill now packed with tourists, he uses his power to keep his past hidden.

Until an American calls him out.

Since a banshee attacked her as a teen, Erin De Santos has been tormented by dreams of a boy she's never met. Armed with a new identity, she returns to the Emerald Isle determined to face her nightmare. But her discovery turns fatal.

When the banshee strikes again, Angus surrenders his heart—and his hope of freeing his people—to save her. With his life now hers and his curse descending, Erin must make a terrible choice: kill her savior or share his doom.
Enjoy an Exclusive Excerpt
The banshee whirled around her head, turning the bubble of fog into a maelstrom for one. The force of it pulled at Erin from all sides. She wanted to sink down to the ground, as if facing a storm that might blow over. Bits of her would scatter to the four winds if she tried that. She was already falling apart, her composure disintegrating in tune with the high wavering wail.
The wailing eased for the banshee to draw breath for another blast. In the sudden silence, from somewhere far away, came a voice. It poured over Erin with the rich, sweet grace of molasses, warming her from the inside out. Maybe she'd died after all—died and gone to heaven.
Beneath her feet, the ground rippled with the sickening shudder of an earthquake and the spiderweb tufts binding her broke apart like cotton candy, returning to a pea-soup fog.
I can move.
The pub. The people. The man who sang with all his heart.
She staggered forward, stumbled over a step, and would have fallen had she not crashed into the door. Where was the handle? She had to get in.
Through the wood, the man's words rang with gospel truth. The singer was in love with some girl and, oh God, she wanted that girl to be her. She palmed the cracked paint in every direction, blind and frantic, her pulse knocking in her ears.
The banshee screeched and drew in the fog to reform around eyes now the pale blue of ice.
Shivering uncontrollably, Erin pressed into the doorframe, as if it might hide her from the death coming for her. The banshee would use her name to gut out her heart, the same as she'd done to Da. If only Erin was more collected, more centered, more together somehow, she might somehow hold on.
"Mmmaureeeen O'Neilllll," the creature called in cracked and wavering glee.
The name cut through Erin like shards of crystal. Or maybe that was her enemy, arms straight and fingers crooked, coming straight in for the kill. The banshee's claws hooked into her scalp and pulled, while she stood frozen, arms locked at the wrists as if chained. She fought her immobility, straining until it seemed her chest would burst. Her muscles refused to budge. Not even her lips moved enough to curse her own stupidity.
About the Author: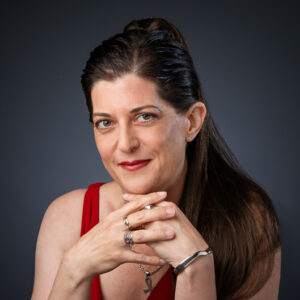 Kat Chant is an award-winning writer. A bookworm who grew into a history buff, she swapped beaches for castles and moved from Australia to the UK. When studying medieval history, she fell in love with a lad from Ireland…and fell in love with his country, too.
She and her family live in the heart of Ireland, surrounded by fields in forty shades of green.
Kat is a keen cook and often experiments with traditional farmhouse foods such as making bread, cheese, jam and liqueurs. She also decorates the occasional cake.
Website | Facebook | Instagram | Pinterest | Twitter | TikTok | < ahref="https://www.bookbub.com/authors/kat-chant">BookBub Author Page | Amazon Author Page
Buy the book at your favorite online venue.