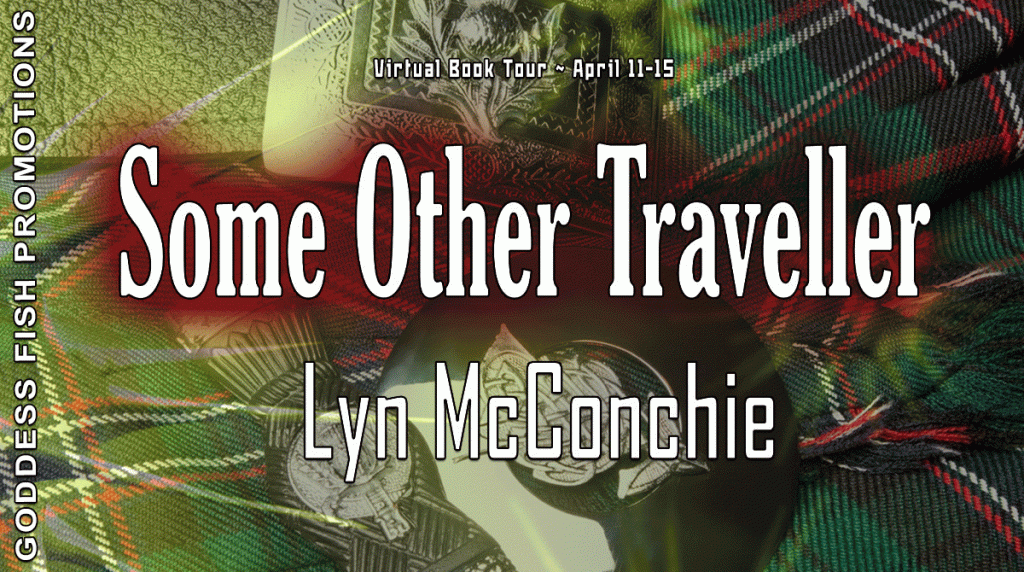 This post is part of a virtual book tour organized by Goddess Fish Promotions. Night to Dawn Magazine & Books will be awarding a $10 Amazon/BN GC to a randomly drawn winner via rafflecopter during the tour. Click on the tour banner to see the other stops on the tour.
Do you have a specific motto that you live by?
Several. One was my mother's from the depression years – if you can't pay cash, you can't afford it. (In other words, don't buy on hire purchase or take out loans. I don't. In fact, when I bought my small farm in 1989, the estate agent (rabbiting on) was saying he supposed I'd have to sell a place before I could pay, and whoever was buying would have to, etc.. I said, "I'm paying cash" – and he almost fell over.
The others are The easiest way to get out of trouble, is not to get into it.
And – learn from experience, preferably someone else's, it's less painful.
Do you have any pets and if so, what kind of animals are they, and what are their names?
My last cat had a heart attack and died only weeks before lockdown in 2020. Thunder was an Ocicat, and 16. I didn't plan to get another cat, but – since I had a cat door, and no resident cat – a small black feral started turning up on cold nights. I named hir Sooty (Still don't know hir sex), I feed hir, and while s/he head butts my wrist in thanks, I am not permitted to touch hir. Outside, I have 20 hens, 8 geese, and Daisy Duck, all free-range. The geese are my watch-geese, and heaven help anyone coning in they don't know, or anyone at all after dark. Farms get burglars in the sheds and barns, not me. The last couple burglars are probably still running. The ganders did not like two guys on their lawn at 4:00 a.m.
Please tell us about some of your previous job titles, which one you disliked the most and why.
I've done everything in my time from stallion groom to odel, to cinema cashier, to mailwoman, making electric blankets to running the district office of a major government department with a quarter million annual budget. Never minded what I was called.
Can you tell us something about yourself that your readers would be surprised to learn?
I'm 76 at the start of April. I was crippled in a crash in 1977, couldn't work 9-5 after 1988, and that's why I bought my farmlet in 1989 and started writing in 1990. A lot of my books have events from my own life, animals I've known, and some even have friends of mine popping up in them – with permission of course.
When you aren't writing, what kinds of things are you doing?
Feeding the feathered gang, reading, chatting with friends, doing many puzzles each week like crosswords, etc. that have prizes, (because prizes I win are donated to our village's charities for raffles)
Have you ever created a character like yourself, and if yes, which character?
Many of my female characters have either some aspect of me, or some event in my life. In Coals & Ash (my 2nd post-apocalyptic set in Australia), Tam is 39, writes Regency Romances, and lives in an isolated rural area. She is so caught up in her writing it's a week before she realises strange things are happening. At the time I wrote the initial draft I was 69, enjoyed reading Regency Romances, lived in an isolated country area, and yes, it could well take me a week to realise if that happened. In Some Other Traveller, one of Sheila McArn's traits is mine, since she's a cat-lover, and again lives in an isolated rural area, in fact, while I never thought about it. The majority of my six post-apocalyptics to date start with a main character/s living in an isolated rural area. About the only one that didn't was Another Fire, where the main character lives in Seattle.
What are some advantages and disadvantages of writing post-apocalyptic fiction.
It's entirely yours. Your characters, and everything that happens to them. You can pick what caused the event, and that was something that built up in my subconscious for several years. Back in the mid-1970s, Hong Kong flu hit my country. I got it and was quite sick for a couple of weeks. Then there's been bird flu, since, SARS, and so on. And at some stage my subconscious said, what would make a virus really lethal, and what would render you immune but very low numbers of those? It came together with a thump, and I started writing. Most of us carry Staph A. So what if that mutates and the mutation has a very long incubation period? By the time cases go active, pretty much the entire world has it via air travel in latent form. And to be immune, you have to have had a prior minor infection of it, and have been treated with the new antibiotic, allodaxin. And all that is another advantage. I created a new plague, wiped out most of the world's population, had fun doing it, and get paid. Disadvantages – none I've found to date.
Tell us about what success as an author looks like to you.
You need to understand I left school at 15. I have no educational qualifications whatsoever. I read hugely, and for half my life I venerated authors. They wrote the wonderful books I read. It never occurred to me I could ever be a published author. When my first book Farming Daze was published in 1993, I was stunned and it made my year. When my books continued to sell, I could barely believe it. Some Other Traveller is my fiftieth published book, and while I don't make huge sums, my books are published and I get royalties. To me, that is incredible success beyond what I'd ever have dreamed of or hoped for.
Can you please describe Some Other Traveller in a single sentence?
Don't assume even in the direst events that the aged have nothing to contribute – experience can count far more than you would believe.
Can you tell us something about this book that we can't learn from the synopsis?
One of the characters is a real person, so are their animals.
Are there any questions that you would like to ask your readers?
What event/animal/person did you particularly like/dislike and why?
When the world's civilizations collapse from a lethal pandemic, being old can mean you have the experience and wisdom to survive and to see that friends and family do as well. Donal and Sheila McArn are seventy when most of the world is dying, and they must hold the line for everything they know. They may not have long, but so long as they live, they're going to do their best – and anyone against them had better step back. NOW!
Enjoy an Excerpt
Kaylie died an hour later. Ricky had all his things packed by then, Donal had dug a small grave, and we placed her in that, the teddy bear – a bright pink one that Ricky said she still loved – tucked in beside her. After that, he clung to my hand.
I drove home, and when I would have left the lad with Janet, he clung to me like a limpet, his eyes wide in fear of losing someone else. I put him to bed in the spare room, slept in the bed opposite, and took him with me the next morning. Janet took the accumulated cash, along with a list and several friends, utes, and her car with a trailer. We removed the Black and McMallan animals, several small portable sheds, and salvaged useful items from houses and outbuildings. During which time Ricky was never out of eyeshot, and when my hands weren't employed, he clung to one of them.
We drove home to eat dinner, I put him to bed, and when he asked, I answered, "Yes, this is your room now. You'll go to school here once it opens again. The place is called Glen Mhairi. It'll be your home." And then the tentative question that almost broke my heart. "Aye, you can call us Grandma and Grandpa if you want. We'd like that." He fell asleep still trustfully holding my hand, and as I looked at that peaceful face, I knew the truth.
After all those years and with never a child of our own, we finally had a grandson.
About the AuthorLyn McConchie started writing in 1990 and within a year had short stories and poems published. In 1993, her first book – a humorous true-life work (Farming Daze) about her farm, friends, and animals appeared – this was followed by six others in that series. As a joke between them, a long-time friend of Lyn's, Andre Norton, was given a book Lyn had written set in one of Andre's worlds. Andre was impressed with the work and took it to her agents who sold it to Warner books. This led in turn to Lyn writing another six books in Andre's worlds, which were published either by Warner or TOR. Lyn has won seven short story Muse Medallions from the (International) Cat Writer's Association, and six Sir Julius Vogel Awards for her books. Since the original book, Lyn has seen almost fifty more books appear plus over three hundred short stories, and says she has no intention of stopping so long as she is able to write.
Facebook | Website
Buy the book at Smashwords, Barnes and Noble, or Kobo.