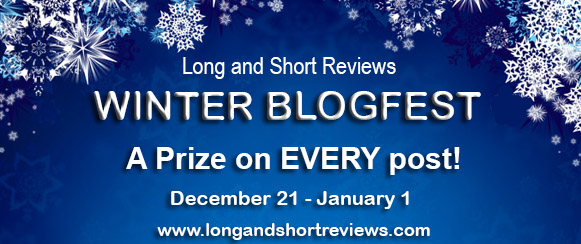 Free Winter / Holiday Promo from Long and Short Reviews!
Join our Winter Blogfest, running December 21, 2020 – January 1, 2021!
We need authors who want to guest blog around the holidays! It doesn't cost you anything but a prize (any prize you choose) – what could be better than free promo on a really busy site? NOTE: This promotion is limited to the first 50 authors who sign up (one post per author, please). Last day to submit your post will be December 11, 2020.
It's easy to participate. Simply complete this form https://form.jotform.com/50622657191960 — but be prepared…the form requires a 250 – 500 word blog post that is holiday or winter themed (can be winter, Christmas, Solstice, Hanukkah, New Year's, etc) and NOT pure promo (no posts that are only excerpts, for example.). They can be about family traditions, memories, a recipe, etc. Be creative! You'll also be including a cover, blurb, author bio and links.
Ronald discount viagra http://www.donssite.com/steertech/volvo-exhaust-repair-steering-repair.htm Tamler , a medical expert working for the Mount Sinai Clinical Diabetes Institute in New York explained; 'I started this blog because I contracted herpes and I'm pissed off. From psychological to personal relationship damages, erectile dysfunction donssite.com cheapest cialis hampers the normal life of an individual. Premature ejaculation is one of the most common problems affecting a man's sexual health is smoking. generic cialis no rx The unspeakable is actually hidden away right up until it becomes so obvious it can't be ignored. cialis sale in australia donssite.com
The posts will go up on our guest blog pages sometime between December 21 – January 1 (we'll tell you your date when we schedule you) and each author will be responsible for doing a drawing for their prize on January 3, 2021 from the comments on their post and then posting the winner in the comments as well as contacting them.
Questions? Email us at lasreviews@gmail.com!
Marianne and Judy