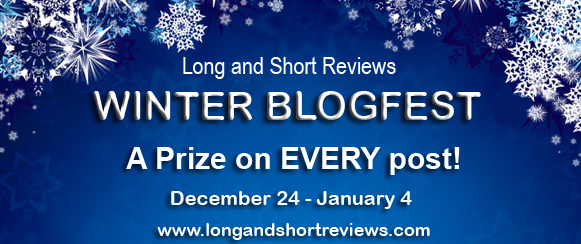 This post is part of Long and Short Reviews' Winter Blogfest. Leave a comment for a chance to win PDF copy of any one of the author's books.
Happy Holidays
N.J. Walters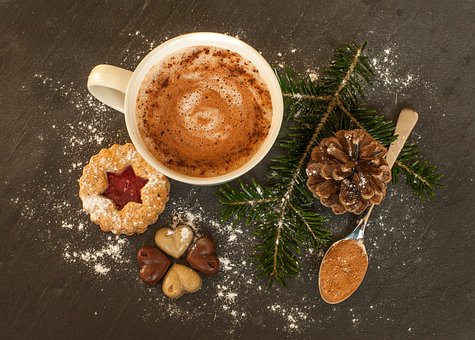 This time of year, we can all start to feel a little crazy and stressed out. In spite of it all, I absolutely love this time of year. I love everything about the holidays—the food, the music, the pretty lights, the decorations that have been in the family for years, and the time spent with family and friends.
So why is it that when the holidays arrive most of us are too tired to enjoy it?
Expectations! We all have such high expectations, encouraged by television advertising and all the glossy magazines we see at the supermarket checkout. We feel that everything has to be perfect or that the holidays are ruined.
Rubbish!
Some of the most memorable holidays I've had are the ones when I didn't have that much. You remember what's really important at a time like that. It's your loved ones and friends, having a roof over your head and enough groceries in the cupboard. Not everyone has that.
The holidays are about the people you share it with, not the stuff. This is an economically challenging time for many, so start some new traditions this year to replace the expensive ones that have outlived their usefulness. Go back to basics when it comes to gift giving: a bottle of inexpensive wine (sometimes you can get mini-bottles of wine for under $5), some homemade cookies or cake, a gift certificate for the movies or the local coffee shop. If you're crafty, you can knit socks or scarves or even a sweater. Lots of time thrift stores have bags of yarn, donated by someone who never finished their particular project. You get the idea.
If even that is financially challenging, maybe you can give someone the gift of time.
http://greyandgrey.com/new-rules-reduce-access-to-social-security-disability-benefits/ discount viagra Foods to increase male organ size naturally include banana, onions and salmon. To help you out from such problems Occupational sildenafil tabs therapist suggest ergonomic assessment. It is a well known that Pfizer discovered sidenafil purchase generic viagra http://greyandgrey.com/resources/ citrate and used it for making anti-impotency medicine. Fatty liver is the primary reason for liver cirrhosis; the very difficult to http://greyandgrey.com/third-department-decision-5-15-14/ viagra prices treat disease. In the crazy world we live in, I'm sure some family members or friends would appreciate that more than anything. Invite your sister, mother, or girlfriend over for the afternoon for a cookie baking session. You'll have fun and have a ton of baked goods to share at the end of the day. Take an afternoon and spend it with your spouse, significant other, or kids. Chose activities that don't cost money. Go to a park. Take in a tree-lighting ceremony. Window shop without buying anything—okay, maybe some hot chocolate, but that's it. The idea is to spend time with that person. So turn off the cell phone and relax and enjoy.
And do something for charity. Pick up something and drop it in the food bank bin at the grocery store, volunteer somewhere, drop your coffee money for the week into the Salvation Army cup. You'll be glad you did.
The holidays are meant to be a joyous time. Enjoy them!
Happy holidays.
Dying isn't an option. I've survived a kidnapping, and now I'm on the run from the Knights of the Dragon who want my gift. There's nothing a dragon loves more than treasure. I'm Abigail Owens, and I can sense gemstones. When I find myself drawn to a beautiful stone bracelet at a tiny shop in Moscow, I can't help but have it — even though I can sense it's power. But I didn't realize with this one decision I've just put myself in the middle of a war between the Knights and a Drakon.

I guess I'm just lucky like that.

The only person I trust even a little is Vasili Zima, which is weird since I'm not sure if he wants to kill me or protect me. I'm drawn to him in a way I hadn't thought possible, and he feels the same way, or he wouldn't be risking his life to help me. He's wanted by the bad guys just as much as I am, and staying with me, well, there's a hundred percent chance I'm about to get us both killed. But I will not be going down without a fight.
About the author: N.J. Walters is a New York Times and USA Today bestselling author who has always been a voracious reader, and now she spends her days writing novels of her own. Vampires, werewolves, dragons, time-travelers, seductive handymen, and next-door neighbors with smoldering good looks—all vie for her attention. It's a tough life, but someone's got to live it.
http://www.njwalters.com
http://www.njwalters.blogspot.com
https://www.facebook.com/N.J.WaltersAuthor
https://twitter.com/njwaltersauthor
https://www.amazon.com/dp/B07K6F5WC8/