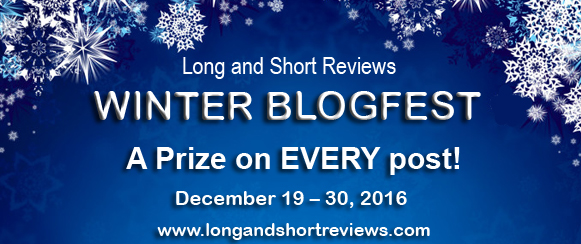 This post is part of Long and Short's Review Winter Blogfest. Leave a comment for a chance to win a signed hard copy (Collector's edition) of A MAGICAL HIGHLAND SOLSTICE and Jeweled Bookmark with Castle Charm. (US only)..
Treasured Memories of the Season
by Romance Author Mary Morgan
Christmas has always been one of my favorite holidays. I love the preparations—gathering greenery, decorating, sending Christmas cards, and baking. Many years ago, I would start my holiday baking in late September. Yes, you've read correctly. A tradition that began with my mother. All the goodies would be carefully sealed and tucked away in our freezer until the
holidays. A truly magical time.
As a child, I can vividly remember the glimmering holiday lights my dad would string up around the house, the smell of a fresh-cut pine tree (and trying to keep the falling pine needles from scattering all over the place), and the aroma of baking thumbprint cookies. These are only a few of my treasured memories—ones where I saw the same wonder in the glow of my own children's eyes. Seeing the radiance of the holiday through their gaze is a wondrous moment to witness.
But most of all, I loved celebrating Christmas with songs of the season. Music has always lifted my spirits, and is a great source of inspiration with my own writing. I've often stated that music is my muse. Therefore, it only made sense I would eventually write a story about the holiday season. As a writer of medieval time-travel romances, I loved researching certain holiday traditions of the time. I centered it around food, winter, and love. Three powerful ingredients for a magical story and ones I treasure.
However you celebrate this joyful time of year, I wish you blessings of love and peace.
Laird Cormac Murray has witnessed how love destroyed his own father after the death of his mother, and he vows to never take a wife. Yet, when he comes upon a bewildered lass traveling alone, he finds his heart will no longer listen to his mind. In the end, Cormac risks everything to claim the love of a woman not of his time.

Eve Brannigan loves helping others and baking. After winning a contest, she is stunned to learn that the Clan Murray has requested her assistance to cater to their guests during the holiday season. When a lost path in Scotland leads her to a handsome but gruff Highlander, Eve fights the temptation to allow love to enter her heart for the first time.

Can the Fae and the magic of the Yule season bring together two souls who have forsaken love? Or will tragedies from the past separate the lovers forever?
About the Author:Award-winning Scottish paranormal romance author, Mary Morgan, resides in Northern California, with her own knight in shining armor. However, during her travels to Scotland, England, and Ireland, she left a part of her soul in one of these countries and vows to return.
Mary's passion for books started at an early age along with an overactive imagination. She spent far too much time daydreaming and was told quite often to remove her head from the clouds. It wasn't until the closure of Borders Books where Mary worked that she found her true calling–writing romance. Now, the worlds she created in her mind are coming to life within her stories.
Website | Blog | Facebook | Twitter
Buy the book at Amazon.