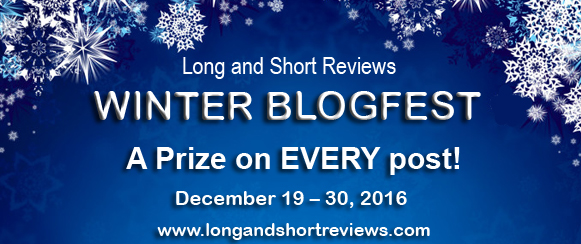 This post is part of Long and Short's Review Winter Blogfest. Leave a comment for a chance to win an ebook copy of THE WHITE FEATHER by Heidi Wessman Kneale ..
The Christmas Truce, Europe, 1914
By Heidi Wessman Kneale
World War I was a time of great conflict. Yet, amid the muddy trenches and terrible conditions, the spirit of hope and peace was not entirely extinguished.
For Christmas 1914 the atrocities of war were put aside and soldiers from all sides came together peacefully. In English, this is known as the Christmas Truce. (German: Weihnachtsfrieden and French: Trêve de Noël.) This was not an official ceasefire (indeed, the higher-ups were not terribly happy about the lack of enthusiasm on behalf of the soldiers to maintain a spirit of aggression during the Season of Peace on Earth. They disliked the "fraternization" of the troops. After all, peace might break out and they'd be out of a job).
Battle could be exhausting, especially in winter. This Christmas Truce gave soldiers on both sides a break from the conflict that had gripped Europe.
For some places this meant merely an exchange of prisoners and the burying of the dead. But for others, it came as moment of blessed relief with carol-singing, exchange of food and souvenirs and even a few games of soccer. How happy the men must have felt not to be at war, even if only for a few days.
If anything, this symbolic celebration shows that deep down, hatred cannot completely snuff a desire for peace.
Please enjoy this YouTube video called "Peace is Possible: The Christmas Truce of 1914".
THE WHITE FEATHER, a ghost love story set during World War I, shares the impact war can have on a man, but that love can be found despite its horrors.
Today two lucky commenters will have a chance to win an ebook copy of THE WHITE FEATHER by Heidi Wessman Kneale in their choice of format: .mobi .epub .pdf
Crippled by a fear of firearms, James Cowper is rejected by the draft during the Great War. For this, the villagers mark him as a cowardly pariah. Cruelly shamed by them, James attempts a desperate deed by the tombstone of the village's most famous lady, Georgia Palmerton, also known as the Stoweham Ghost.

A hundred years ago, a romantic rival cursed Georgia Palmerton. Since then, she's wandered in phantom form, naked and alone, watching generations grow up, marry, live, and die. Georgia could be restored back to life, if someone had the courage to help her.

Freeing Georgia from physical death is a simple matter. Freeing James from social death is altogether more challenging, especially when he is asked to give up everything he's ever known. Now that the ghost and the pariah have found each other, will love and courage be enough to save them both?
About the Author:Heidi Wessman Kneale is an Australian author of moderate repute best known for her escapist stories. When not writing novels she is a musician and astronomer.
Website | Blog | Facebook | Twitter
Buy the book at Amazon.