This post is part of a virtual book tour organized by Goddess Fish Promotions. Farzana Doctor will be awarding a $15 Amazon or Barnes and Noble GC to a randomly drawn winner and a print copy of the book to 10 randomly drawn winners (US Only) via rafflecopter during the tour. Click on the tour banner to see the other stops on the tour.
When Writing is Magic
All Inclusive
, my third novel, was a bitch to write. During its five-year journey, I often felt I was writing in circles or backing myself into dead ends. I whined to other authors who nodded knowingly about the infamous "third novel blues". I nearly ditched the project.
Of course, it wasn't all confusion and angst. I was excited to explore the main character, Ameera, who works as a foreign tour rep at an all-inclusive resort in Mexico. While there, she stumbles into the swingers' scene, and her sexuality is a metaphor for growth. The resort provided a complex setting that offered lots of tension and story possibilities.
But something was missing. Something wasn't quite right.
I consulted with multiple early readers, hoping that someone would offer me a roadmap for what wasn't working and how to fix it. I even took Ameera to a therapy session. I persisted, stumbling forward, writing and rewriting.
Finally clarity arrived. I was on my bike, returning home after teaching an emerging writers' workshop. I was tired, yet inspired by the group's enthusiasm.
As I careened down a steep hill, I heard a voice in my head say, "I am your missing character." The voice then told me that his name was Azeez, and in a single long-winded sentence, summarized his story. Azeez was Ameera's father.
"What?" I yelled into the wind. I pulled over and listened. But the voice was gone.
I concede that this is odd.
I pedaled home and revised the book. I threw out characters and plot lines that had taken years to write. Azeez's story fit almost seamlessly into the spaces they'd left behind.
During the revisions, I listened for it, and heard snippets of that voice. I still wonder where it came from and why it's advice worked so well. Maybe it doesn't matter.
The biggest lesson from all of this? Writing is all about perseverance, and rewriting. But it's also about magic.
Thanks for reading! If you pick up a copy of All Inclusive I hope you will enjoy Ameera's and Azeez's journeys.
A story about an all-inclusive resort, the ghost of an unknown father, and the tragedies we can't forget.

What's it like when everyone's dream vacation is your job? Ameera works at a Mexican all-inclusive resort, where every day is paradise — if "paradise" means endless paperwork, quotas to meet, and entitled tourists. But it's not all bad: Ameera's pastime of choice is the swingers scene, and the resort is the perfect place to hook up with like-minded couples without all the hassle of having to see them again.

Despite Ameera's best efforts to keep her sideline a secret, someone is spreading scandalous rumours about her around the resort, and her job might be at stake. Meanwhile, she's being plagued by her other secret, the big unknown of her existence: the identity of her father and why he disappeared. Unbeknownst to Ameera, her father, Azeez, is looking for her, and they both must come to terms with the reason why he abandoned her.

A moving new work from award-winning author Farzana Doctor, All Inclusive blurs the lines between the real world and paradise, and life and death, and reminds us that love is neither easily lost nor found.
Enjoy an Excerpt
March 27, 2015, Huatulco, Mexico
A DC8 droned above.
"Here they come," I announced. Friday was our departure-arrival day. One sunburned and grouchy group left for their northern homes, and another cohort, ecstatic and pale, touched down and took their place.
Roberto grabbed a plastic file-box and gestured for me to sit beside him. I lowered myself onto the makeshift seat and wiped away a slick of perspiration from the creases behind my knees.
"Ameera, you hear about that tour rep getting fired over at Waves?" Roberto stroked his thin moustache.
"Nancy? Yeah, I'm still in shock." I hadn't known her well, but I'd gone clubbing with her and the other tour reps from our sister resorts a few times. She'd seemed all right to me. The airplane circled closer, and, in unison, we clapped our hands over our ears and tilted our chins to the sky. After it had rolled across the tarmac and quieted its engines, we resumed our gossip.
"What I don't get is why someone in their late twenties would want to have sex with a fifteen-year-old." Roberto shook his head, as though trying to dislodge the idea.
"But didn't the kid lie about his age? He told her he was eighteen, right?" While I'd never in a million years sleep with a teenager, I could imagine how booze and loneliness could have led Nancy to her mistake.
About the Author: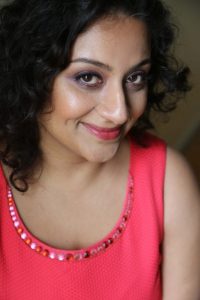 Farzana Doctor is the author of three novels: Stealing Nasreen, Six Metres of Pavement (which was a 2012 Lambda Literary Award and the 2017 One Book One Brampton winner) and the recently released All Inclusive which was a Kobo and National Post Best Book of the Year. Farzana was named one of CBC Books' "Ten Canadian Women Writers You Need to Read Now". She is also a Registered Social Worker with a part-time psychotherapy practice. She curates the Brockton Writers Series.
Website | Twitter | Instagram | Facebook | Book Club Guide
Buy the book at
Charis Books and More
or
Amazon
.