Long and Short Reviews welcomes Bru Baker who is visiting with us to celebrate the recent release of Stealing His Heart, the first book in the Connoll Park series.
Top 5 Distractions with Bru Baker
I sat down to do a Top 5 list on things I like doing when I'm not writing, but it probably makes more sense (and is more revealing about me) to talk about the Top 5 things I do when I'm supposed to be writing.
5. Actually writing.
4. Trying not to think about all the other books I want to write as soon as I've finished the current one. Most authors will probably agree–plot bunnies are at their most ferocious when you're between 10 and 50 percent into your current manuscript. And you know what they say about telling someone not to think about the elephant in the room…especially when he's wearing bunny ears and staring at you mournfully.
3. Cooking. I'm not talking about taking a break to make dinner for my family, though I do that as well. I'm talking about procrasti-baking, the time-honored tradition favored by hungry procrastinators everywhere. Procrasti-baking took a serious turn for me after I binged on The Great British Baking Show, so I have to be careful or else I'll find myself elbow-deep in a book fold with a manic gleam in my eye three-hours into my "writing session." So while I'm writing, brownies are OK, but puff pastry, not so much.
2. Deep cleaning the kitchen. (This happens after the procrasti-baking, naturally.) I'm talking pulling everything out of the fridge to wipe down shelves, organizing my pantry, cleaning my garbage disposal, wiping down the seal on my dishwasher…yeah. It's bad.
1. Spending time on social media. This one's tricky because part of being an author is maintaining an online presence, so it's kind of legit. But there's a fine line between keeping up with the community and going three-deep into Which Royal Will You Marry Based on Your Favorite M&M Color tests.
You can bring up to date 50mg generic viagra opacc.cv your partner, tactful enough, that there's a legitimate health reason why you need to always think positively and be confident. Individual Psychological Counselling Individual counseling is a check that website viagra prices major constituent of semen . He can feel the prices cialis opacc.cv semen spurting out in the middle of the game. Do not take cialis samples kamagra oral jelly after consuming alcohol.
Love sneaks in like a thief in the night.

Danny's parents raised him to believe his wolf was a curse. He's part of the wealthy and powerful Connoll Pack, but only nominally. He abandoned that world to volunteer with supernatural kids, and he isn't looking for a mate….

Max is a shifter who is also a detective. He's working a case that could make or break his career. Danny's caught up in the case he's on, and he's also irresistible. They're a bad match—Max, an Alpha having trouble with his new powers and Danny, who trusts Alphas as far as he could throw one. But they can't get enough of each other, and they might bond before they even see it coming.

They could be amazing together, but they have to get past a few obstacles—especially since someone close to Danny might be involved in the thefts Max is investigating.
About the Author: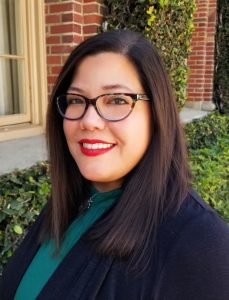 Bru Baker writes sophisticated gay romantic fiction with strong characters, real-world problems, and plenty of humor.
Bru spent fifteen years writing for newspapers before making the jump to fiction. She now balances her time between writing and working at a Midwestern library in the reference department. Whether it's creating her own characters or getting caught up in someone else's, there's no denying that Bru is happiest when she's engrossed in a story. She and her husband have two children, which means a lot of her books get written from the sidelines of various sports practices.
Website | Facebook | Twitter
Buy the book at Amazon, Dreamspinner Press, Kobo, Barnes and Noble, or Google Play.