What is it that makes for a great heroine in a romance novel? Is it virtue? Charm? Measurements that seldom exist outside of an episode of Baywatch?
Well, there are plenty of entertaining heroines who have all that and more, but I find that I'm usually drawn to the ones that are less than perfect, both inside and out. Kind of like—*coughs discreetly*—me. Less Mother Teresa trapped in the body of Scarlett Johansson and more, say… Bridget Jones.
Judging by the popularity of the original film, lots of people fell in love with and rooted for Bridget. Was Bridget flawed? Absolutely. She had plenty of vices, and she suffered from chronic foot-in-mouth disease. But that was part of what made her so relatable. She wasn't a perfect 10. She was the everywoman, and whether or not we shared all of her habits—and for health reasons, let's hope we don't—we could identify with her struggle to improve both herself and her situation. And, of course, to win the heart of Colin Firth, which is an admirable goal for any woman.
And say what you want about Bridget; she was a dynamic character. Sure, half of her choices blew up in her face, but at least she was out there making them. Nobody likes a passive heroine who does nothing except wait around to be acted upon by outside forces, do they? She doesn't have to zoom around kicking booty like one of Charlie's Angels, but if all she does is wring her hands and bemoan her fate, you want to smack her and toss the book aside.
Well, I do, but perhaps I have deep-seated hostilities about that sort of thing…
A worthwhile heroine also has to have an admirable goal or we won't keep turning pages to find out if she achieves it. If she's smart, tenacious, and has a great sense of humor but ultimately wants to rid the world of all puppies and kittens, nobody's going to want to see her get her happy ending except maybe Ebenezer Scrooge and the sufferers of unbearable pet dander allergies.
There are plenty of other qualities that a worthy romance heroine can possess, but these are a few of the ones that I find bring me back over and over again to a book. These are qualities that I like to see in the heroines of the books that I write, too. Callie, in Coming Home, struggles to overcome childhood abandonment issues and face her unspoken feelings for her brother's best friend, and ultimately she takes action and confronts her past in the hopes of building the future she wants. Shannon, in my upcoming release The Bargain, is tomboyish and awkward but dares to reach for what she wants with a kind of gritty determination that transforms both her and the former bad boy with whom she develops an unlikely bond. And then there's Jude—well, but her story is still under wraps…
So what qualities do you like in a romance story's heroine?
Who is one heroine that will always stick in your memory because of something about her that swept you up in her story?
And do you or do you not think pet dander allergies deserve more attention from the media?
Happy reading!
About the Author: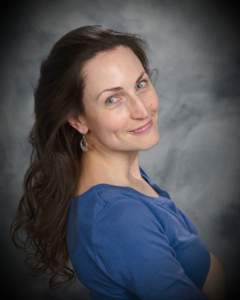 Christine S. Feldman writes both novels and feature-length screenplays, and, to her great delight, she has placed in screenwriting competitions on both coasts—and has even won a couple of them. In 2012 one of her screenplays was featured as a staged reading in New York City at the Gotham Screen International Film Festival, and later that same year she signed her first publishing contract for her debut novel, Coming Home, with a second one to follow this summer. When she is not writing, she is teaching kindergarten, puttering around in her garden, ballroom dancing with her husband, or doing research for her next project. Please visit her at her website http://christinesfeldman.com or on Facebook at https://www.facebook.com/ChristineSFeldman.
No woman ever really forgets her first love. Callie Sorenson is no exception. Hers was tall, tanned, and—as her older brother's best friend—completely off limits.

Danny McCutcheon.

It's a name that Callie hasn't spoken in years, even if the man to whom it belongs has never really been all that far from her thoughts. Or her heart. But now a twist of fate will bring her back to the childhood home she left behind years ago, and to the hometown boy for whom she secretly longed.

When her mother takes a bad fall and breaks her hip, Callie leaves the bright lights of New York City to fly back west and help with the rehabilitation. It's a tense homecoming due to a long time estrangement between mother and daughter, and it drives Callie to confront both a painful personal loss and her unanswered questions about the father who abandoned her when she was just a child.

It also brings her face to face with Danny again, and Callie quickly realizes that old feelings die hard.

But for Danny, it's new feelings that are a problem. Callie is not the young girl he remembers but a woman now, and a very desirable one. They both have reasons to fight the growing attraction between them, but the temptation may just prove to be too much to resist, despite some very real risk to their hearts. The past casts a long shadow over the future, though, and Callie will have to overcome it or else face losing the one man who means the most to her.
Tomboy Shannon Mahoney has always been a lot more comfortable with things like power tools than she is with high heels or lipstick, and she often wishes she could reinvent herself and finally tell her perfect boss, Drew Kingston, that she has had a crush on him since high school. But she is just as tongue tied and awkward around him now as she ever was, and long-familiar patterns are hard things from which to break free…

Until one day Drew's estranged older brother Michael comes to town, bringing with him a surprising opportunity for Shannon.

Ladies' man Michael is a former bad boy looking for redemption. He is desperate to atone for past mistakes that he made with his family, but younger brother Drew has cut him out of his life and refuses to even speak to him. Which means Michael needs help getting to Drew.

And so he approaches Shannon with a proposition: if she will get Drew to agree to hear him out, Michael will mentor Shannon in how to win his brother's heart. Suspicious of Michael's motives, Shannon initially enters into the bargain just to make sure Michael isn't actually in town to cause trouble for Drew, but the two unlikely allies are surprised to discover that despite butting heads at first, they are beginning to enjoy each other's company far more than either of them expected.

And Shannon starts to realize that maybe love isn't about reinventing yourself after all. It's about finding your perfect match.