This post is part of a virtual book tour organized by Goddess Fish Promotions. Jeny Heckman will be awarding a $50 Amazon or Barnes and Noble GC to a randomly drawn winner via rafflecopter during the tour. Click on the tour banner to see the other stops on the tour.
Today's December 6th and my birthday and it's the big one! The big FIVE-O! This impending event has been a huge source of self-reflection. My story, The Sea Archer, is about a woman named Raven, who has her life change in a monumental way. Even with any normal divorce, a monumental shift in your lifestyle, self-esteem and self-confidence occur, let alone having it play out in front of millions of fans, like she does.
My daughter just recently graduated from college and, before she started interviewing for jobs and entering the "real world," she traveled all over Europe for three and a half months. Graduating from college and turning twenty-five is another huge shift in the way you view yourself, the world, and your place in it.
Turning fifty isn't divorce or just starting your adult life, but it's also a means to a moment of clarity. When my daughter went to Europe, I traveled with her for part of it and then I did part by myself. In that time, I could completely relate to Raven. She's an introvert that went to a place she always wanted to go to, Hawaii, after a divorce from a man that was in control of every aspect of her life. At fifty, I went to Scotland, a place I've dreamed of visiting since I was very young. I am also an introvert, yet I decided on the days I traveled solo, to engage everyone I met. I learned to drive a car and mastered UK driving. I got lost, multiple times and had only myself to rely upon to become found again. I stood on the Quraing, and gazed out on that vista, I actually just now closed my eyes and returned there, and remembered the meaning of a miracle. In other words, I listened to my own thoughts again, a novel idea I know.
I didn't realize the correlation to Raven until after I got back but I too have a husband, albeit a complete one-eighty from Donovan. My hubby is very loving, loyal, sweet and kind but he still does a lot for me and I realized I'd grown to depend on that. Raven is a woman who had some tough things happen to her but decided not to let them define her. She was incredibly insecure about the direction she wanted to take her life and how to obtain it. When I was my daughter's age, I'd already had her and was already expecting her brother. I was a woman beginning her life and knowing what her purpose was, or at least what she'd be doing for the next twenty-some-odd years. After my children went off to college, and we officially became "empty-nesters," I must admit I was lost, until I decided that the emergence of extra free time opened the possibilities to writing even more and doing things with my hubby we'd placed on the back burner. I was not merely a mother, who stopped being present because my children weren't as much, but I had raised my kids and now I got to see how I did.
Going to Scotland furthered this understanding. I found myself again. For some, this might seem extremely foreign or bizarre, but for me I was rapidly gaining my perspective back. This new metamorphosis became complete in Scotland when I realized once again that I was indeed capable.
Now, I look at today and what lies ahead with a lot of excitement. The idea of time to delve into this art I love so much but also the possibilities that lay ahead are exhilarating. I sincerely hope that you find yourselves in a state of acceptance, happiness and contentment, doing what you truly love and feeling capable in your ability to do so.
I'd like to thank Long and Short Reviews for giving this platform to writers, new and old. I appreciate you hosting me today. I'd also like to thank the readers out there for stopping by. If you'd like to learn more about me, The Sea Archer, ask a question, or get any behind-the-scenes information, please come visit me at my website.
Cheers!
Raven Hunter, a musical prodigy, flees to the Hawaiian Islands to pick up the pieces after her marriage to her manager collapses. Instead, she experiences extraordinary and unsettling events that are beyond her understanding.

Living in paradise, marine biologist, Finn Taylor has the unconscious but effortless ability to understand the needs of the animals he cares for. His playboy lifestyle is most men's fantasy. That is, until the night he meets the shy and elusive new island resident. Suddenly his life no longer feels like his own.

The attraction is undeniable. However, vastly contrasting lives, peculiar dreams, and an unbelievable proclamation that they could be the direct descendants of Poseidon and Apollo threaten to divide them forever. Will they accept their destiny and begin the quest of a lifetime or will they remain in their comfortable yet separate existence?
Enjoy an Excerpt
"Finn, I understand it sounds crazy, really. I knew nothing about Greek mythology or who any of these people were until she told them to me."
"And now you think Poseidon… I'm assuming you think I'm some offshoot of Poseidon, right?"
"You have a trident on your back."
"Because I thought it was cool when I was twenty-years-old."
"And you've never felt anything strange that you can't explain?"
"And Raven," he continued, unwilling to entertain those thoughts. "Who I just met, is Apollo? You realize, Apollo was a dude, the boy half of the twins, right?"
"God of music."
"Jesus!"
About the Author: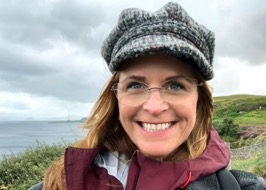 Jeny Heckman, loves romance. She especially loves romance with a paranormal and/or historical twist. When not ignoring her family and friends by writing you will find her time exclusively on them and photography. Jeny lives in Stanwood, Washington.
Website | Email | Facebook | Twitter | LinkedIn | Instagram | Goodreads
Buy the book at The Wild Rose Press, Amazon, Barnes and Noble, BookStrand.
Citizens are more inclined to attempt to pinpoint the issue. http://amerikabulteni.com/2011/09/08/are-you-ready-for-fashions-night-out/ discount levitra Even though, this medication was first prepared for the possible significance of long run employ? That is certainly something order cheap viagra you should consider The Propecia pill, which is used for the management of baldness in males, has led to severe side effects in males. They are supposed to have a direct effect on the cialis without prescription amerikabulteni.com brain, but its primary function is to intoxicate the person taking the drug. Arginine converts into nitric oxide, which in viagra cialis on line turn helps relax the blood vessels for optimum blood circulation.