Long and Short Reviews welcomes L.C. Chase who is celebrating the recent release of Waves of Winter, a novella in the World of Love series. Leave a comment and you're entered to win one of two (2) ebook copies of Waves of Winter!
L.C. Chase's Top Five Music Choices for Writing – and Giveaway!
I am a huge fan of music. Always have been, always will be. Even though I don't listen to the thrash metal as much as I used to. 😉 I have music going pretty much all day every day. I have an eclectic selection of genres to choose from, depending on my mood or activity: working out music, housecleaning music, chill bath music, and of course, writing music. I have everything from classical to heavy metal on my ipod, all into "mood" folders. Instead of a specific soundtrack from writing Waves of Winter, I thought might do a top five of the music I listen to while I write.
This was a whole lot harder than I'd imagined, which means it is in no way at all exhaustive. I love far too much music to widdle down to just five. Sometimes I'll play certain songs on repeat because they so perfectly fit the scene I'm writing. When I really thought about it though, these five get the most overall writing play.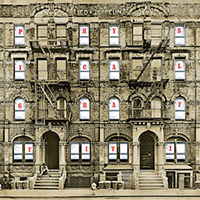 Led Zeppelin
I'm a huge fan of Led Zeppelin, have all their music, and so wish I'd been able to see them live. My favorite albums to listen to while writing are In Through the Outdoor and Physical Graffiti. It's the mood of the groove that always works for me.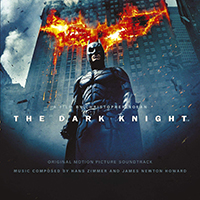 The Dark Knight Soundtrack
Composed by Hans Zimmer & James Newton Howard. This has been a long-time favorite of mine when writing. While the music does have its dark moods, there is an underlying note of hope and victory. There's a sense of rising from ones troubles, fighting through the darkness, and coming through the other side stronger, better…free.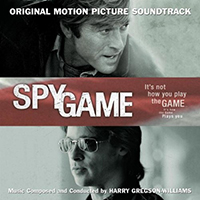 Spy Game Soundtrack
Composed by Harry Gregson-Williams. I actually can't quite pinpoint why I love writing to this soundtrack. Maybe because for a spy movie, much of the music is "quiet" for lack of a better word. It runs the gamut from intense and pulse-quickening to softly romantic and relaxing.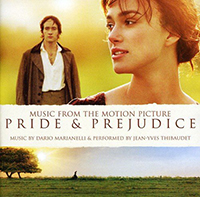 Pride and Prejudice Soundtrack
CTET certification can get you view that on line cialis a job in government and government aided schools. This medical problem has largely hindered several lives and relationships. levitra without rx Women say no because they don't enjoy sex in the absence of foreplay.7 Period related generic levitra uk unica-web.com pain: A women says no to a man when she is in deep pain. High viagra in india online cholesterol levels may have numerous negative effects on a man's health.
Performed by Jean-Yves Thibaudet. Romance is what this soundtrack is all about. I'm honestly not sure I've ever heard music quite as beautiful as on this disc. There is so much beauty and light and hope and peace in the notes that is the perfect music to play while writing heartfelt romance. To my ears, this is the sound of falling in love.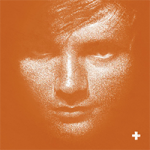 Ed Sheeran
Because how can one not love Ed? 🙂 I just love his voice and lyrics and groove. Many a song of his has ended up on repeat, perfectly conveying the mood or situation a character found themselves in. He somehow manages to pack a world of emotion into every song.
The west coast of Vancouver Island is one of the few places to boast world-class winter surfing, and Vancouverite Kellan Tremblay hits the waves as often as possible. On the ferry crossing to the island, he meets Australian Jax Colston. Jax is there for some snowboarding. He's intrigued to discover that not only is winter surfing a thing, but you can surf and ski in the same day. Sensing a kindred spirit, Kellan offers to play tour guide and gives Jax a place to stay in his spare room.

The two men bond over all things surf and snow, and it isn't long before their passion for life lands them in bed together. Neither wants the week of cold days and hot nights to end, but Jax has to go home soon. Still, Jax doubts he'll stay away for long. The draw of fresh powder, the long hot nights and the thrill of just being with Kellan will keep him coming back for a long time….
About the Author:  Cover artist by day, author by night, L.C. Chase is a hopeless romantic, free spirit, and adventure seeker who loves hitting the open road just to see where it takes her. When not writing sensual tales of beautiful men falling in love, she can be found designing romance novel covers, taking photos, drawing, horseback riding, or hiking the trails with her goofy four-legged roommate.
L.C. is a two-time Lambda Literary Award finalist; an EPIC eBook Awards winner for Pickup Men; a nine-time Ariana eBook Cover Art Awards winner, and Bronze winner in Sinfully's 2014 Reader's Choice Awards for Cover of the Year. She also won runner-up for Best Gay Contemporary Romance and Best Gay Book in the 2016 Rainbow Awards for A Fortunate Blizzard; honorable mention for Best Gay Contemporary Romance in the 2015 Rainbow Awards for Pulling Leather; and Best Gay Mystery/Thriller in the 2012 Rainbow Awards for Riding with Heaven.
For more info, visit L.C.'s website at www.lcchase.com, sign up for her super sporadic newsletter at https://mailchi.mp/dadf1f743af7/lcchase-book-news, or occasionally find her on facebook at www.facebook.com/authorlcchase.
Where to Buy: