Long and Short Reviews welcomes Dana Marton, Denise Grover Swank and Kendra Elliot who have stopped by to talk about their January releases.
How would you describe your Mercy Kilpatrck series? What genre is it?
Kendra Elliot: My Mercy Kilpatrick series is labeled romantic suspense, but it's more accurately described as a suspenseful police procedural with some light romance. I'm known for writing serial killers, but I'm also known for writing REAL people with relatable issues and emotions. The Mercy series immerses the reader in an unusual world of survivalists, sovereign citizens, and militias.
What can you tell readers about your heroine from your newest release Silent Threat?
Dana Marton: Annie is an ecotherapist. She heals people by connecting them to nature. She's a total tree-hugging hippie and proud of it. She also fosters abandoned animals, among them two litters of baby skunks. When a grumpy, opinionated former Navy SEAL goes undercover at the rehab center where Annie works, she has her work cut out for her.
Let's talk great hero material — what makes a hero….heroic? What makes your hero from Deadly Summer heroic?
Denise Grover Swank: Police Chief Luke Montgomery is a strong man who isn't threatened by a strong woman. He's loving and supportive and believes in his heroine, Summer, even when she falters.
What is your favorite parts of a story to write — the romance or action?
Dana Marton: This changed over the years. I used to enjoy the action scenes more. I'm a HUGE fan of action movies/spy movies/anything 007. But now, maybe because we are relentlessly bombarded with so many images of violence by the media, I'm really looking forward to the romance scenes where two people are one-hundred percent committed to each other, would do anything for each other, want to make each other happy. No matter what is happening in the outside world, politics, etc., remembering that love does conquer all makes me a happier person. And I hope the story will do the same for my readers.
Were there any TV shows or movies that inspired Deadly Summer?
Denise Grover Swank: When I started Deadly Summer for I watched three very different TV shows for inspiration: Veronica Mars, Unreal, and Gilmore Girls.
Summer Butler, the sleuth in Darling Investigations, is a washed up, former teen actress who is so desperate for a job she accidently pitches a PI reality TV show. Only she has no experience as a PI or in reality TV. My main inspiration came from Unreal, a Lifetime series that shows behind the scenes of a reality TV show called Everlasting, a The Bachelor copy-cat. The Veronica Mars portion is fairly obvious, and but the Gilmore Girls aspect is present in the town of Sweet Briar, Alabama, population, 2731. Setting is important in books set in a small town. I wanted a town as fun as Stars Hollow and quirky enough to host a Boll Weevil Parade to celebrate the decimation of the town's cotton crop a century before.
What's up next in your series?
Kendra Elliot: The fourth Mercy book, A Merciful Silence, will be out in June. Two more are planned for 2019. As for what's next for Mercy, that's a good question. I'm not a plotter, so I'm usually as surprised as the reader. I do know there will be more Truman, more Rose, and more cameos from characters in my other series.
Denise Grover Swank: Summer will be back in June with Blazing Summer. I love Summer and her world and I'm excited for my readers to meet her!
Dana Marton: The next book in the series, Threat of Danger, will be a June 2018 release, and I can't wait! Derek Daley, one of Cole's SEAL brothers, is now living in Vermont, a bestselling thriller author after a decade of international adventure. Returning to his hometown should be peaceful and relaxing. But then Jess Taylor, the girl next door, moves back home, too. She used to have a crazy crush on him back in the day. Now the girl with the cute blushes is all grown and then some, a kickass Hollywood stuntwoman. Derek's chin does hit his wide chest, more than once, as the two are reacquainted. Except, now Jess is the one who wants nothing to do with him. But don't worry about the two. Navy SEALs never admit defeat!
A former Navy SEAL, Cole Makani Hunter has returned home from a disastrous black ops mission without his best friend, his hearing, or the use of his right arm. So when his ex–commanding officer assigns him to an undercover mission at a rehab center for vets to discover who leaked sensitive military information to an enemy, he'd rather be anywhere but there. Almost immediately, Cole finds himself at odds with Annie Murray—a peace-loving ecotherapist whose dream is to open an animal sanctuary out of her home. While the two seemingly have nothing in common, their spirited arguments soon fuel a passion for each other.

But just as things begin to heat up between therapist and patient, dangerous complications arise. So does the past—and a shocking revelation that puts Cole and everything he now holds dear in the path of a murderous traitor.
About the Author: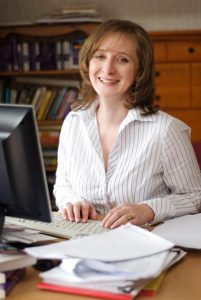 Dana Marton is the New York Times bestselling author of the Agents Under Fire series, the Hardstorm Saga, and the Broslin Creek novels. She is the winner of the Daphne du Maurier Award for Excellence in Mystery/Suspense, the Readers' Choice Award, and the RITA Award.
Website | Facebook
Ten years ago, Summer Butler was television's most popular teenage sleuth. Since then, she's hit—what gossip sites just love to call—the gutter. Nearly bankrupt, betrayed, estranged from her greedy mother, and just about unemployable, she's coaxed into that desperate haven for has-beens: reality TV.

Winging it as a faux PI, she'll solve off-the-cuff mysteries in her hometown of Sweet Briar, Alabama. For added drama, there's police chief Luke Montgomery, inconveniently Summer's first and only love.

It's when Summer stumbles upon a very real corpse that Darling Investigations takes an unexpected twist. The growing list of suspects is a big draw to viewers, but the reality is that Summer doesn't know whom she can trust. Someone has written this killer new scene especially for her, and unless Summer gives the role everything she's got, it could be her last…
About the Author: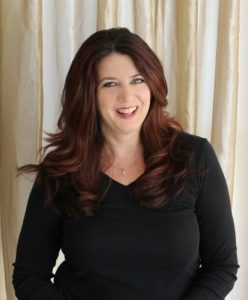 Denise Grover Swank is the New York Times, Wall Street Journal, and USA Today bestselling author of the Rose Gardner Mystery Series, the Magnolia Steele Mystery Series, The Wedding Pact Series, The Curse Keepers Series, and others. She was born in Kansas City, Missouri, and lived in the area until she was nineteen. Then she became a nomad, living in five cities, four states, and ten houses over the course of ten years before moving back to her roots. Her hobbies include witty Facebook comments (in her own mind) and dancing in her kitchen with her children (quite badly, if you believe her offspring). Hidden talents include the gift of justification and the ability to drink massive amounts of caffeine and still fall asleep within two minutes. Her lack of the sense of smell allows her to perform many unspeakable tasks. She has six children and hasn't lost her sanity—or so she leads you to believe.
Website
Raised off the grid by survivalists, Mercy Kilpatrick believed in no greater safeguard than the backwoods of Oregon. Unforgiven by her father for abandoning the fold for the FBI, Mercy still holds to her past convictions. They're in her blood. They're her secrets—as guarded as her private survival retreat hidden away in the foothills.

In a cabin near her hideaway, Mercy encounters a young girl whose grandmother is dying from multiple knife wounds. Hundreds of miles away, a body is discovered slashed to death in a similar way. The victims—a city judge and an old woman living in the woods—couldn't be more different. With the help of police chief Truman Daly, Mercy must find the killer before the body count rises. Mercy knows that the past has an edge on her. So does her family. How can she keep her secrets now…when they're the only things that can save her?
About the Author: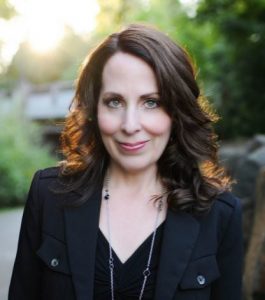 Kendra Elliot has landed on the Wall Street Journal bestseller list multiple times and is the award-winning author of the Bone Secrets and Callahan & McLane series and the Mercy Kilpatrick novels. Kendra is a three-time winner of the Daphne du Maurier Award, an International Thriller Writers finalist, and an RT Award finalist. She has always been a voracious reader, cutting her teeth on classic female heroines such as Nancy Drew, Trixie Belden, and Laura Ingalls. She was born, raised, and still lives in the rainy Pacific Northwest with her husband and three daughters but looks forward to the day she can live in flip-flops.
Website