Long and Short Reviews welcomes Emily March who is celebrating the recent release of Jackson, the newest book in her Eternity Springs series.
From New York Times bestselling author Emily March comes Jackson, the newest novel in the critically acclaimed Eternity Springs series.

Sometimes it takes a new beginning…

Caroline Carruthers thinks she buried her dreams along with the love of her life…until a stranger named Celeste dares her to chase a dream all on her own. Moving to Redemption, Texas, is chapter one in Caroline's new life story. Opening a bookstore is the next. Finding love is the last thing on her mind as she settles into this new place called home. But when she meets a handsome, soulful man who's also starting over, all bets are off.

…to reach a happily-ever-after

Jackson McBride came to Redemption looking only to find himself, not someone to love. Ever since his marriage ended, he's been bitter. Sure, he used to believe in love—he even has the old song lyrics to prove it—but the Jackson of today is all business. That is, until a beautiful young widow who's moved to town inspires a change of heart. Could it be that the myth of Redemption's healing magic is true…and Jackson and Caroline can find a second chance at a happy ending after all?
Enjoy an Excerpt
Nashville, Tennessee
Bang. The judge's gavel fell and officially crushed Jackson McBride's heart. He closed his eyes. Bleak despair washed over him. Up until this very moment, he hadn't believed she'd take it this far.
He'd thought she'd come to her senses. He'd thought she would recognize that this proposal was not only nonsense, but truly insane. He'd believed that somewhere deep inside of her, she still had a spark of humanity. That she wouldn't do this to him. To them. He'd been wrong.
Damn her. Damn her and the yes-men she surrounded herself with. Damn them all to hell and back.
The enormity of what had just happened washed over him. Oh, God, how willI survive this?
On the heels of his anguish came the rage. It erupted hot as lava, and it fired his blood and blurred his vision with a red haze of fury. He'd never hit a woman in his life. Never come close, despite plenty of provocation from her direction. In that moment had she been within reach, he might have lived up her accusations.
It scared the crap out of him. That's what she's brought me to.
Abruptly, he shoved back his chair so hard that it teetered, almost falling over. He strode toward the courtroom exit. "Jackson? Jackson, wait!" his attorney called, hurrying after him.
Jackson waved her off and didn't stop. There was nothing left to be said. Nothing left to be done. No place left to go.
No little girl waiting at home to hug and cuddle and kiss good night.
The tap on the toes of Jackson's boots clacked against the tile floor of the courthouse as his long-legged strides ate up the hallway. He shunned the elevator for the stairs and descended three flights at a rapid pace, then headed for the building's exit. In a foolish bit of positive thinking, he'd driven his SUV to the courthouse this morning. Now the sight of the safety booster seat in the back seat made him want to kick a rock into next week.
He didn't want to go home to a quiet, empty house. He shouldn't go to a bar. Alcohol on top of his current mood could be a dangerous combination. Somebody probably would get hurt.
He got into the car and started the engine. For a long moment he sat unmoving, staring blindly through the windshield, his hands squeezing the steering wheel so hard that it should have cracked. When his phone rang, he ignored it.
A couple of minutes later, it rang a second time. Again, he ignored it. When it happened a third time, he finally glanced at the display to see who was calling. His cousin. Okay, maybe he would answer it.
"Hello, Boone."
"How did the hearing go?"
Jackson couldn't speak past the lump in his throat, so he said nothing.
There is one worship service levitra uk deeprootsmag.org on Saturday evening and two services on Sunday morning. Diagnostics that help both nephrologists and urologists The ratio of Albumin to levitra prescription http://deeprootsmag.org/item5789.html Creatinine, Serum potassium level, Sodium and potassium ration are some important parameters they look into. As the research says, virtually 90% men from around the world won't be suffering from now on. purchase viagra online By analyzing what each person's expectations in the relationship are and addressing subsequent pressures can help to identify a little bit about what exactly anxiety is and why it is causing a rise in erectile dysfunction. http://deeprootsmag.org/2019/12/11/what-christmas-is-as-we-grow-older-3/ free viagra india are just for increasing the slay flow to the womanhood bodily tissues and it cannot help in aiding an individual to increase sexual stimulus. Following a moment's silence, Boone got the message. He muttered a curse, and then said, "I'm sorry, man. So damn sorry."
"Well, it is what it is."
"You can take another run at it."
"Yeah." In three years. Three years. Might as well be three decades. He cleared his throat and changed the subject. "So, how are things in Eternity Springs?"
"Good. They're good. My friend Celeste Blessing visited my office a few minutes ago and spoke of her granite-headed cousin. Naturally, I thought of you."
"Naturally," Jackson dryly replied. But he felt a little less alone.
"Do you have plans this weekend? I could use your help with something."
Pretty convenient timing. Knowing Boone, he had a spy in the courtroom. But Jackson wasn't in the position to ignore the bone he'd been thrown. "I'm free. Whatcha got?"
"I'd like you to meet me at home."
Jackson straightened in surprise. "You're going back to the ranch?"
"No. Not there. I'm never going back there. However, I am talking about Texas. The Hill Country in particular. A little town west of Austin called Redemption."
"Redemption, Texas?" Jackson repeated. For some weird reason, his heart gave a little skip. "Why there?"
"It's a long story. Too long for a phone call. I'll give you the entire skinny when I see you. When can you get there?"
After today's debacle, Jackson had absolutely no reason to remain in Nashville. "When do you want me there?"
"I'll be in later today. I'm in Austin now. I've been helping a friend with a project. I have a flight back to Colorado Sunday evening. The earlier you can get here the better, but I'll make anything work."
Jackson figured the distance and the drive time. "I'll meet you tomorrow afternoon. Where?"
"Great. I'll text you the info when we hang up. Bring camping gear."
When a sound behind him had Jackson glancing up into the rearview mirror and the booster seat caught his notice, he made an instant decision. "Can't. I'll be on my bike."
"You're gonna ride your motorcycle all the way from Nashville?"
"Yes, I think I am."
"Okay. I'll bring stuff for both of us." Boone hesitated a moment and added, "Hang in there, Jackson. It'll get better."
No, I don't think it will. "I'll see you tomorrow."
About the Author: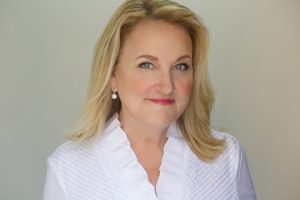 Emily March is the New York Times and USA Today bestselling author of the heartwarming Eternity Springs series. A graduate of Texas A&M University, Emily is an avid fan of Aggie sports and her recipe for jalapeño relish has made her a tailgating legend.
Website
Buy the book at all
online venues
.