Long and Short Reviews welcomes Alyson McLayne who is visiting with us today to celebrate yesterday's release of her newest book in her The Sons of Gregor MacLeod series, Highland Conquest. Enter the rafflecopter at the end of the post for a chance to win 1 of 2 copies of the book.
He was looking for vengeance
Instead he found her

Laird Lachlan MacKay never planned on leading his clan, but when his older brother was murdered, he was left with no choice. His vow to avenge his brother has led him to the MacPherson clan—and their bewitching healer, Amber.

Amber MacPherson is desperate. Dressed as a boy to escape her clan's treacherous leader, she runs right into Lachlan—who orders her detained. At first she causes him nothing but frustration, especially when she blackmails him into helping her clan. But when she's threatened by the same man who murdered his brother, Lachlan will do whatever it takes to keep her safe—and by his side.
About the Author: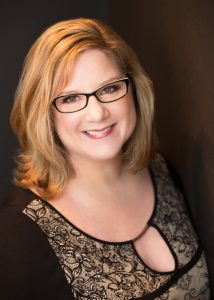 Alyson McLayne is a mom of twins and an award-winning writer of contemporary, historical and paranormal romance. She's also a dog lover and cat servant with a serious stash of dark chocolate. After getting her degree in theater at the University of Alberta, she promptly moved to the West Coast of Canada where she worked in film for several years and met her prop master husband.
Alyson has been nominated for several Romance Writers of America contests, including The Golden Heart, The Golden Pen, The Orange Rose, Great Expectations, The Molly's and The Winter Rose.
Her debut historical romance, Highland Promise, will be published by Sourcebooks on October 3, 2017. Highland Promise is the first of five books in The Sons of Gregor MacLeod series. Highland Conquest came out on February 6, 2018.
Alyson and her family reside in Vancouver with their sweet but troublesome chocolate lab puppy named Jasper.
Facebook | Twitter | Pinterest
Buy the book at Amazon or Barnes and Noble.